Lit­tle vTv once again cir­cles sub­group num­ber, strug­gling to find some­thing good to say about failed Alzheimer's drug
The biotech vTv raised $117 mil­lion from their 2015 IPO $VTVT based on a pitch that they could take a failed Alzheimer's drug from Pfiz­er and fol­low a trail of pos­i­tive sub­set da­ta to a big win. That didn't work, with Phase A of the piv­otal pro­gram fail­ing both co-pri­ma­ry end­points re­cent­ly.
In fact, the drug arm once again did worse than a place­bo group.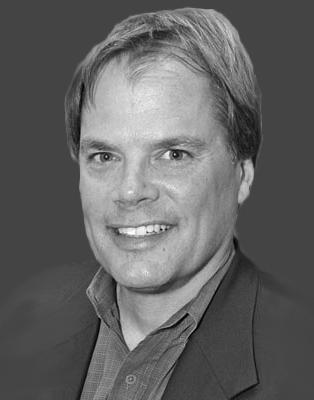 Steve Hol­combe
But now they've had a chance to do some post hoc analy­sis of the first round of Phase III da­ta, and they're back to spot­light­ing a pos­i­tive batch of da­ta for a sub­pop­u­la­tion.
So here it is. In a state­ment out Wednes­day night, vTv says that a group of pa­tients with a con­cen­tra­tion of the drug azeli­ragon un­der a bar of 7.5 ng/mL hit a sta­tis­ti­cal­ly sig­nif­i­cant score for ADAS-cog, p=0.02. It failed on an­oth­er score — CDR-sb — with a p-val­ue of 0.06. And they want to re­vise their sta­tis­ti­cal analy­sis plan for the FDA.
The sub­group in­clud­ed 48 of the 400 pa­tients in the study, which was di­vid­ed be­tween the drug and a place­bo.
The biotech's shares — which were crushed on the ini­tial Phase III fail­ure — bounced high­er in pre-mar­ket trad­ing Thurs­day. Whether they can sus­tain that with ad­di­tion­al sub­group analy­sis re­mains to be seen, but vTv is once again go­ing down a path that has led to the de­struc­tion of bil­lions of dol­lars of in­vestors' cash on a wide range of drug stud­ies.
The com­pa­ny de­signed the 18-month Phase III pro­gram based on da­ta that the small 5 mg dose of the drug per­formed well in Pfiz­er's study, where the 20 mg failed. And just like about every­thing else in the Alzheimer's pipeline, that strat­e­gy has proved to be a re­peat los­er.
In­vestors in the field keep buy­ing in­to the idea that ac­quir­ing shares in an Alzheimer's stock is just like buy­ing lot­tery tick­ets — ul­tra high risk with the pos­si­bil­i­ty of ul­tra high re­wards. But with no win­ners in more than a decade, that ar­gu­ment has been wear­ing thin.
This biotech, though, is still de­ter­mined to keep rolling the dice.
"We are en­cour­aged by the pos­i­tive im­prove­ments in cog­ni­tive and func­tion­al out­comes rel­a­tive to place­bo based up­on low azeli­ragon con­cen­tra­tion lev­els," said vTv CEO Steve Hol­combe in a state­ment. "With this un­der­stand­ing, we are con­tin­u­ing to an­a­lyze the da­ta and then plan to ex­am­ine the rel­e­vant pop­u­la­tion prospec­tive­ly in the Part B study and an­nounce re­sults in June."