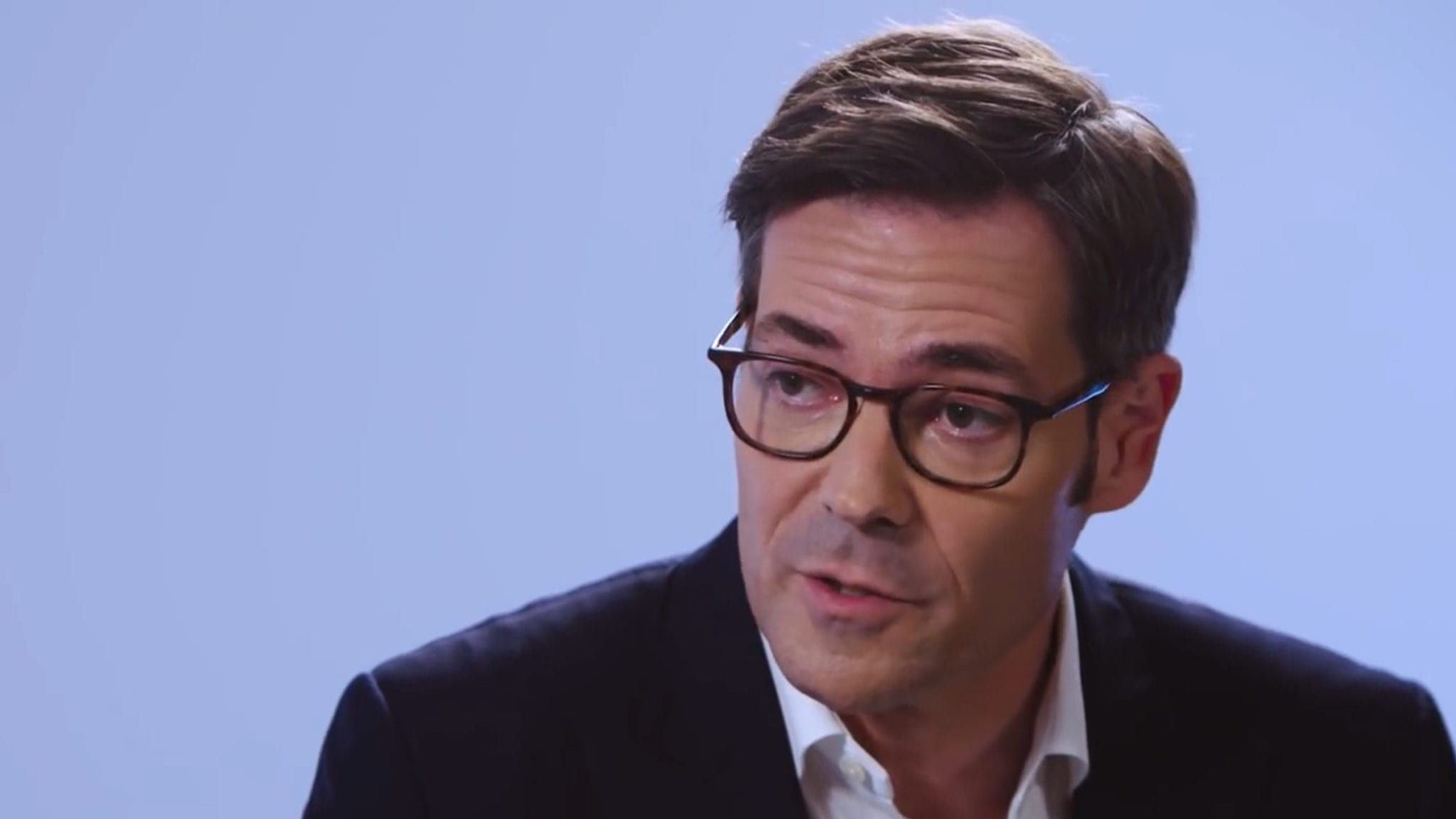 Mark Pruzanski, Intercept CEO (GlobeNewswire via YouTube)
Long­time In­ter­cept CEO Mark Pruzan­s­ki de­parts as ail­ing NASH com­pa­ny tries to find its fu­ture
Mark Pruzan­s­ki, the CEO who turned "NASH" in­to a house­hold name around biotech, guid­ed his com­pa­ny to the precipice of a nascent field and then watched it fal­ter in the wake of a CRL, will step down on Jan­u­ary.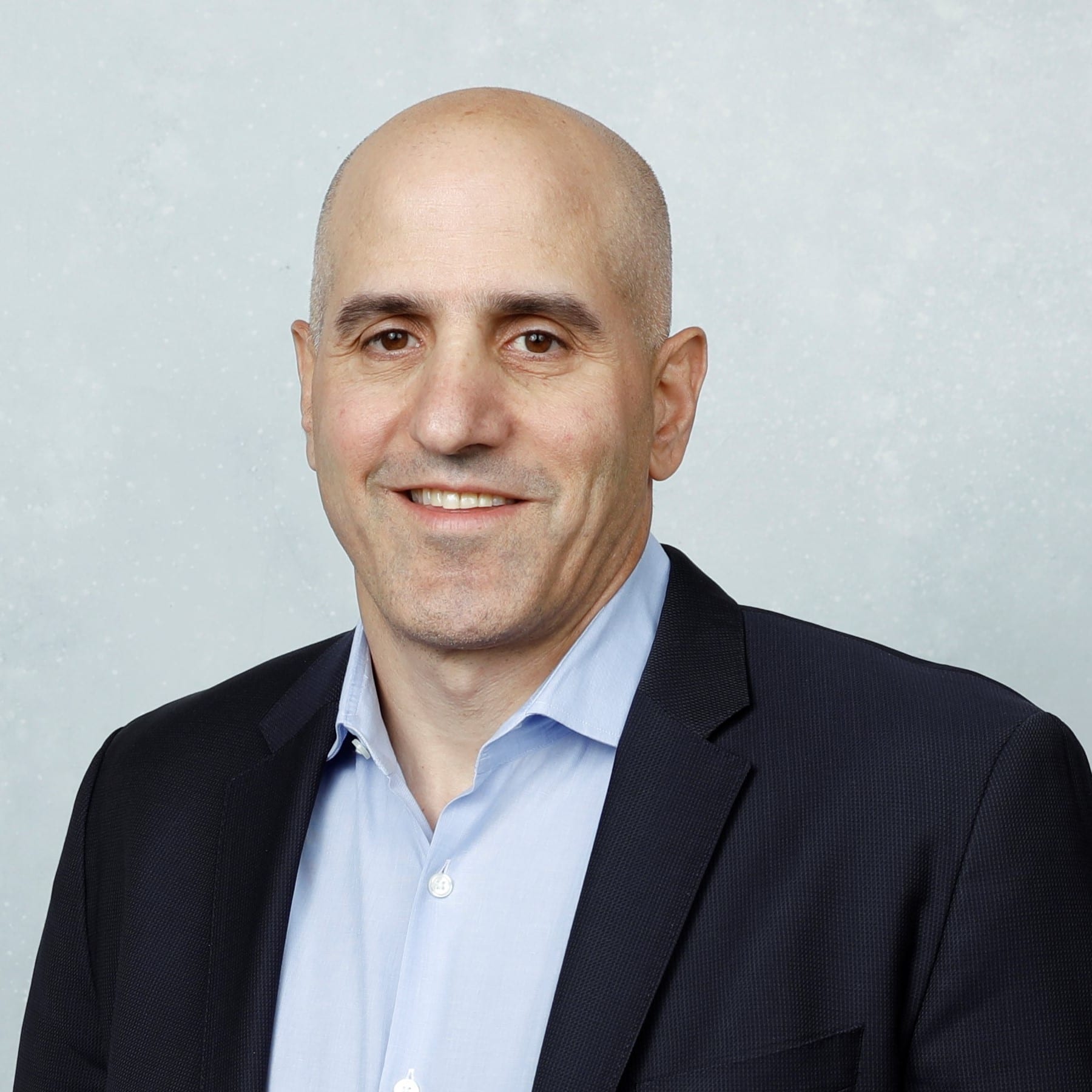 Jerome Dur­so
In­ter­cept Phar­ma­ceu­ti­cals an­nounced Tues­day that Pruzan­s­ki, who has led the biotech since its found­ing, will be re­placed by Jerome Dur­so, a long­time Sanofi ex­ec­u­tive and the COO of In­ter­cept since 2017. Dur­so will take the reins of a com­pa­ny fac­ing a dif­fi­cult road for­ward, as the com­pa­ny tries to con­vince the FDA to re­think its de­ci­sion to re­ject their lead drug for NASH, cut­ting the stock and forc­ing lay­offs.
Pruzan­s­ki will stay on as a board mem­ber.
"This is a piv­otal time for the com­pa­ny as we ad­vance our foun­da­tion­al rare liv­er dis­ease busi­ness and work to­wards the po­ten­tial re­sub­mis­sion of our NDA in NASH fi­bro­sis," Dur­so said in a state­ment. "I am con­fi­dent that we will lever­age our core strengths and ca­pa­bil­i­ties across the busi­ness to ex­e­cute on plans for con­tin­ued growth and ad­vance­ment of our pipeline to dri­ve the fu­ture suc­cess of In­ter­cept."
Pruzan­s­ki, then a young ven­ture cap­i­tal­ist at Ap­ple Tree Part­ners, found­ed In­ter­cept in 2002 with the Ital­ian doc­tor Rober­to Pel­lic­cia­ri, who had syn­the­sized mol­e­cules that could be used as liv­er drugs. Af­ter years of ear­ly de­vel­op­ment, he has led the com­pa­ny through a decade of ups and downs. At JPM 2014, two years af­ter go­ing pub­lic, the com­pa­ny an­nounced pos­i­tive Phase II re­sults in NASH, a lit­tle-known fat­ty liv­er dis­ease es­ti­mat­ed to af­fect mil­lions of Amer­i­cans.
Many in­vestors had nev­er heard of NASH, but with­in hours, the com­pa­ny's shares more than tripled, adding $4 bil­lion in mar­ket val­ue and help­ing spur a half-decade of in­vest­ment in­to the field.
The road ahead, though, was rock­i­er. Pruzan­s­ki soon said they would like­ly need a part­ner to bring the drug to mar­ket — a not un­usu­al an­nounce­ment for a small biotech but one that dispir­it­ed in­vestors. Then in 2017, the com­pa­ny's NASH com­pound, which had been ap­proved for a dif­fer­ent con­di­tion, was linked to 19 deaths. Pruzan­s­ki down­played it, say­ing doc­tors would learn how to bet­ter pre­scribe it.
Last year, In­ter­cept an­nounced much-an­tic­i­pat­ed Phase III re­sults for the NASH drug. The com­pa­ny tout­ed it as a suc­cess but the re­sults were mixed: The com­pa­ny showed the drug im­proved liv­er fi­bro­sis but failed to show that it re­solved NASH. In June, af­ter sev­er­al de­lays, the FDA re­ject­ed the com­pa­ny's ap­proval re­quest.
Pruzan­s­ki is­sued a strong­ly word­ed state­ment, ac­cus­ing the FDA of un­fair­ly rais­ing the bar for ap­proval and for con­duct­ing an "ap­par­ent­ly in­com­plete re­view."
"At no point dur­ing the re­view did the FDA com­mu­ni­cate that OCA was not ap­prov­able on an ac­cel­er­at­ed ba­sis," he said.
An­oth­er blow came in the fall, af­ter the FDA flagged more po­ten­tial safe­ty is­sues with the drug. In­ter­cept on­ly dis­closed the drug on the 57th page of a quar­ter­ly re­port, in three sen­tences added to a pre-ex­ist­ing risk-state­ment para­graph.
In­ter­cept and its new CEO now find it­self in a sim­i­lar po­si­tion to much of the NASH field, which has seen mul­ti­ple late-stage tri­al fail­ures and per­sis­tent set­backs. The FDA has asked the com­pa­ny for more safe­ty and ef­fi­ca­cy da­ta.