Look­ing for the next big break­through in CAR-T, Mike Gilman de­buts Ob­sid­i­an with $49.5M round
Biotech en­tre­pre­neur Michael Gilman is now on to his fourth start­up Suzanne Kre­it­er, Boston Globe
---
Over the past cou­ple of years, the pi­o­neers in the CAR-T field have made some phe­nom­e­nal leaps for­ward, and been hit with some of the most dra­mat­ic set­backs in biotech. They've of­fered ad­vanced stage can­cer pa­tients a sec­ond lease on life, and run in­to daunt­ing hur­dles on the out­er lim­its marked by the graves of pa­tients. And now a biotech up­start is grad­u­at­ing from a sub­stan­tial — and very qui­et — seed ef­fort in a dri­ve to the clin­ic with a new tech specif­i­cal­ly de­signed to ad­dress the biggest chal­lenges in CAR-T.
En­ter Ob­sid­i­an Ther­a­peu­tics, the lat­est in a string of biotech launch­es un­der the guid­ing hand of se­r­i­al en­tre­pre­neur Michael Gilman — now on to his fourth start­up along­side his oth­er day job at Ar­rakis. And the crew there, with a staff of 20 set to grow to around 35 next year, have a $49.5 mil­lion round led by GV to fund the next stage of the jour­ney.
While the first two now-ap­proved CAR-Ts — en­gi­neered pa­tient cells redi­rect­ed to kill can­cer cells — were ap­proach­ing the mar­ket, Ob­sid­i­an was work­ing on a new tech­nol­o­gy that promis­es to fix some of the most im­por­tant lim­it­ing fac­tors that are hold­ing these ther­a­pies back.
"This is go­ing to be a big deal," says Gilman, in what is fast be­com­ing a big field.
So lis­ten up.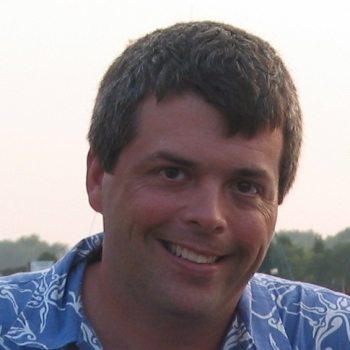 Tom Wand­less
This all start­ed, Gilman tells me, with a phone call from Tom Wand­less, who had been a stu­dent in Stu­art Schreiber's lab at Har­vard work­ing on a tech project picked up in the '90s by Ari­ad, a com­pa­ny which gave Gilman his first job. The tech was lat­er out-li­censed to Bel­licum and Wand­less went on to set up his own lab at Stan­ford. Wand­less kept at it, and 20 years lat­er — in 2015 — he had an idea for a new biotech.
Gilman knows peo­ple who fi­nance that kind of stuff.
They launched the com­pa­ny about 18 months ago, play­ing their cards close to the vest be­fore wrap­ping the A round and set­ting up their vir­tu­al com­ing out par­ty for to­day.
In sim­ple terms, here's what Wand­less and his team did.
Build­ing off some re­search work he'd done in the lab for years, the crew has been work­ing with what he calls desta­bi­liz­ing do­mains, mu­tants which can be en­cod­ed in a "syn­thet­ic bi­o­log­ic cas­sette," pack­aged in a vec­tor and dis­patched to tin­ker with an en­gi­neered CAR-T cell, to con­trol pro­teins. Do­ing that, they in­tend to amp ef­fi­ca­cy and di­al down tox­i­c­i­ty threats through a small mol­e­cule op­er­at­ing sys­tem man­aged by the at­tend­ing physi­cian — ba­si­cal­ly us­ing eas­i­ly ac­cessed gener­ics and oth­er ap­proved drugs.
The plat­form is built around a com­mon bi­o­log­ic func­tion for the dis­pos­al of dys­func­tion­al pro­teins — mu­tat­ed pro­teins that are on­ly par­tial­ly un­fold­ed which are tagged by the body's dis­pos­al sys­tem and tak­en out to the trash.
"The mag­ic is when you pro­vide a small mol­e­cule lig­and it folds up and looks like it's sta­bi­lized," says Gilman, "you can now use the small mol­e­cule to reg­u­late the sta­bil­i­ty of the pro­tein."
This is what Ob­sid­i­an is call­ing an op­er­at­ing sys­tem for liv­ing med­i­cines, with po­ten­tial in gene ther­a­py as well.
If you can reg­u­late pro­teins, you can ac­com­plish three things that lim­it CAR-Ts to­day, all of which re­volve around the cur­rent spot­light in the clin­ic: Con­trol­ling the way this per­son­al­ized ther­a­py is dosed so you get max­i­mum ef­fect with man­age­able risks. The goal is dura­bil­i­ty with­out tox­i­c­i­ty, pre­vent­ing re­laps­es as cells are ex­haust­ed.
First, Gilman ticks off, you can pre­vent cy­tokine re­lease syn­drome — the tox­ic storm that oc­curs in pa­tients when a swarm of these en­gi­neered cells run in­to a galaxy of anti­gens as­so­ci­at­ed with a high tu­mor bur­den — by "man­ag­ing the pro­lif­er­a­tion of the cell in an or­der­ly fash­ion, so they don't slip out of con­trol."
You can re­place the "bru­tal" flu/cy pre­con­di­tion­ing reg­i­men now in com­mon use with a new ap­proach that would al­low a physi­cian to take the ther­a­py up to the right, safe max­i­mum lev­el for a par­tic­u­lar pa­tient, and then leave it there.
And you could po­ten­tial­ly go back to a well known, and high­ly tox­ic, pro-in­flam­ma­to­ry play­er like IL-12 and tame it for use in sol­id tu­mors, pow­er­ing up the ef­fect in or­der to make it work in sol­id tu­mors — one of the next big chal­lenges in CAR-T which would open up the mar­ket to a whole new lev­el.
At­las seed­ed the 18-month lab project, and is step­ping in­to the $49.5 mil­lion launch round along­side GV, the Google ven­ture arm lead­ing the round, Take­da Ven­tures, Ver­tex Ven­tures HC, Am­gen Ven­tures, Alexan­dria Ven­ture In­vest­ments, and Shang­Phar­ma In­vest­ment Group.
That sug­gests a few things about some of the most up­beat pos­si­ble fu­tures that await Ob­sid­i­an.
At­las is a ven­ture group that en­joys noth­ing bet­ter than see­ing its fledg­lings work with a well fi­nanced part­ner, if not ac­tu­al­ly do­ing a sale at an ear­ly stage of de­vel­op­ment. Gilman knows that as well as any­one, and he's quick to ac­knowl­edge that there are a lot of pos­si­bil­i­ties for do­ing a part­ner­ship ear­ly on, with no need to nec­es­sar­i­ly recre­ate the en­tire CAR-T wheel at Ob­sid­i­an. But, he adds, if you're will­ing to write a big enough check, you can do all the man­u­fac­tur­ing and every­thing that comes with that. And these days, there are sev­er­al in­vestors that spe­cial­ize in those kinds of checks.
Al­so, there are oth­er things this tech can be used for, leav­ing lots of work for the team no mat­ter what hap­pens with CAR-T.