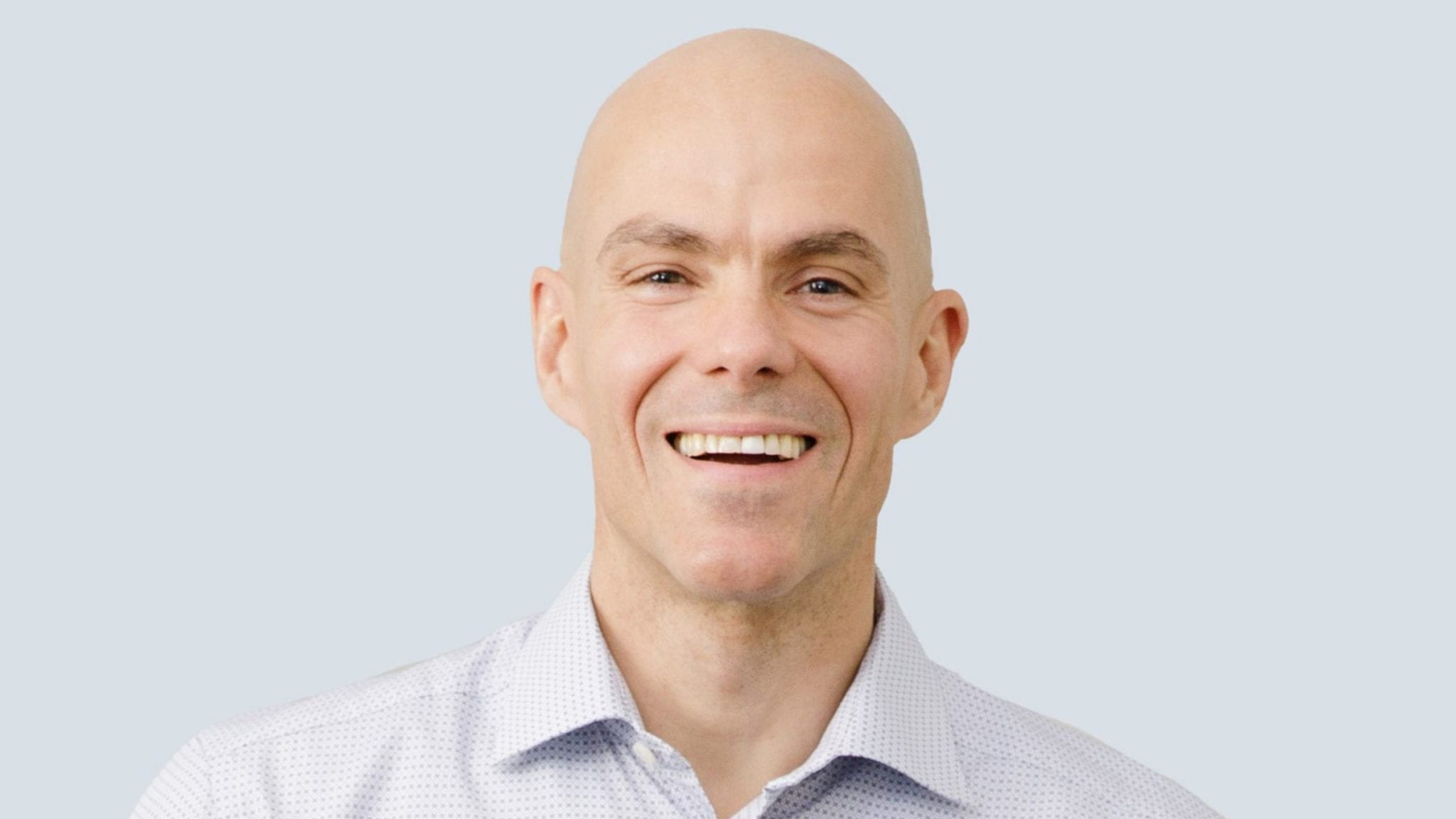 Carl Hansen, AbCellera CEO
Look­ing for the next mR­NA break­through, Mod­er­na taps Ab­Cellera in mys­te­ri­ous an­ti­body dis­cov­ery deal
Mod­er­na's suc­cess with its Covid-19 vac­cine has bust­ed the dam open on a range of po­ten­tial mR­NA ther­a­peu­tics — and now the biotech is push­ing to keep the cut­ting edge in-house. A new part­ner­ship with stand­out an­ti­body dis­cov­ery out­fit Ab­Cellera could help keep the ball in the com­pe­ti­tion's court.
Mod­er­na will part­ner with an­ti­body play­er Ab­Cellera on up to six undis­closed tar­gets for a range of mR­NA-en­cod­ed drugs har­vest­ed from Ab­Cellera's bustling dis­cov­ery plat­form, the com­pa­nies said Wednes­day.
Fi­nan­cial terms of the deal weren't dis­closed, and the part­ners are stay­ing mum for now on spe­cif­ic tar­gets, but Ab­Cellera CEO Carl Hansen in­di­cat­ed to End­points News the hit list would ex­pand out past in­fec­tious dis­ease, where both com­pa­nies have large­ly fo­cused dur­ing the Covid-19 pan­dem­ic.
The deal will in­clude undis­closed re­search mile­stones due to Ab­Cellera, with Mod­er­na pick­ing up the de­vel­op­ment costs and Ab­Cellera owed roy­al­ties on the back end.
Ab­Cellera rose to in­ter­na­tion­al fame as part of its col­lab­o­ra­tion with Eli Lil­ly that has churned out mul­ti­ple an­ti­bod­ies for ther­a­peu­tic use against Covid-19. But the dis­cov­ery spe­cial­ist has some 140 projects in the works in and out of in­fec­tious dis­ease, Hansen said, and is look­ing to lever­age an en­gine that Hansen de­scribed as one of the fastest in the in­dus­try across many ther­a­peu­tic ar­eas.
For Mod­er­na, the shift in­to what is known as mR­NA-en­cod­ed an­ti­bod­ies is noth­ing new and an ear­ly fo­cus be­fore the pan­dem­ic shift­ed R&D fo­cus on­to vac­cines. The idea would be to use mR­NA to "man­u­fac­ture" mon­o­clon­al an­ti­bod­ies for ther­a­peu­tic use in vi­vo, cut­ting out the ex­pen­sive and in­fra­struc­ture-heavy pro­duc­tion process.
Pair­ing up Mod­er­na, which helped pro­vide proof-of-con­cept for the en­tire field of mR­NA ther­a­peu­tics with its Covid-19 vac­cine, and Ab­Cellera could be a force mul­ti­pli­er in terms of rapid­ly dis­cov­er­ing and de­vel­op­ing an­ti­body ther­a­peu­tics that could be game chang­ers in drug de­vel­op­ment, where mon­o­clon­al an­ti­bod­ies cur­rent­ly dom­i­nate.
"For me, one of the ex­cit­ing and big mo­ti­va­tors of this is that Mod­er­na has proven the speed at which you can de­ploy RNA-based vac­cines, and that by all rights should trans­fer well in­to oth­er ther­a­peu­tic ar­eas," Hansen said.
While de­tails re­main slim on how ex­act­ly this col­lab­o­ra­tion will play out, Hansen said the speed at which Ab­Cellera can turn out can­di­dates and at which Mod­er­na is ca­pa­ble of han­dling pre­clin­i­cal de­vel­op­ment could rapid­ly speed the part­ner­ship's race to the clin­ic. Does that mean years or months? Hansen wouldn't say, in­stead high­light­ing his ex­cite­ment over the po­ten­tial of both com­pa­nies work­ing to­geth­er.
"If you want­ed to in­vest in one plat­form modal­i­ty out­side of vac­cines that would be broad and have a lot of po­ten­tial, it would be hard to come up with some­thing that would beat an­ti­bod­ies just based on the di­ver­si­ty of tar­gets and the mech­a­nisms of ac­tion," he said.
The deal is an­oth­er clue on how Mod­er­na — now one of the most high­ly-val­ued phar­ma­ceu­ti­cal com­pa­nies in the world based in large part on the suc­cess of its Covid-19 vac­cine — could use its post-pan­dem­ic cash wind­fall to set it­self for a fu­ture full of in­no­va­tion.
Part of that plan is, of course, mR­NA and the fu­ture of that tech­nol­o­gy, but Mod­er­na has al­so planned to lean in on gene edit­ing and ge­nomics, an­nounc­ing in Au­gust it would es­tab­lish a "Mod­er­na Ge­nomics" unit to chase down cut­ting-edge ther­a­peu­tics in that space, as our founder John Car­roll out­lined at the time.
Mean­while, Mod­er­na not­ed it was look­ing for small­ish li­cens­ing deals that would com­ple­ment its grow­ing pipeline and this Ab­Cellera pact clear­ly fits the bill. Is this a sign of things to come? We'll have to wait and see.