Look­ing to carve away mar­ket share from Gilead, Vi­iV and J&J score pos­i­tive PhI­II da­ta for a month­ly, 2-drug HIV in­jectable
Vi­iV Health­care's fu­ture de­pends on its abil­i­ty to carve away mar­ket share from the block­buster com­bi­na­tion drugs that Gilead us­es to dom­i­nate the HIV mar­ket. And they took an­oth­er step to­ward that fu­ture to­day with a set of head­line re­sults point­ing to the suc­cess of a once-month­ly in­jectable in keep­ing the virus at bay in a big Phase III study — match­ing up nice­ly with a stan­dard dai­ly three-drug oral com­bo.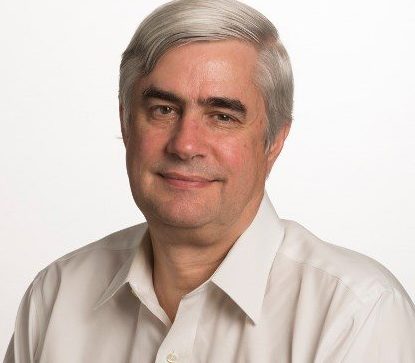 John Pot­tage
Vi­iV, ma­jor­i­ty-owned by Glax­o­SmithK­line, is al­lied with J&J on this AT­LAS study read­ing out to­day. Their long-act­ing in­jectable of the ex­per­i­men­tal cabote­gravir and rilpivirine (J&J's Edu­rant) un­der­scored its po­ten­tial as a sub­sti­tute for the dai­ly triplet, demon­strat­ing an abil­i­ty to sup­press the virus in pa­tients who were al­ready be­ing treat­ed prop­er­ly with the com­bo. And de­tailed re­sults will be made avail­able at an up­com­ing con­fer­ence.
"If ap­proved, this reg­i­men would give peo­ple liv­ing with HIV one month be­tween each dose of an­ti­retro­vi­ral ther­a­py, chang­ing HIV treat­ment from 365 dos­ing days per year, to just 12," not­ed Vi­iV chief sci­en­tist John Pot­tage.
Vi­iV's strat­e­gy has been to pur­sue sim­pler drug reg­i­mens for HIV, of­fer­ing a chance to man­age costs and per­haps keep pa­tients on the same reg­i­men for longer pe­ri­ods. The com­pa­ny — shared with part­ners — has be­come a key part of GSK's plans to de­vel­op new prod­ucts while look­ing for a long-await­ed turn­around in a strug­gling phar­ma group.
That's no easy task, though, as Gilead has long presided as the big dog in HIV, demon­strat­ing its own R&D savvy with the re­cent ap­proval of the 3-drug com­bo for Bik­tarvy.
Vi­iV still has a long way to go here, with work un­der­way on two more Phase III tri­als — FLAIR as well as AT­LAS-2M, which will test their two-drug in­jectable in dos­es every 8 weeks against a stan­dard op­tion.