Look­ing to get ahead in a packed mi­graine mar­ket, Am­gen touts head-to-head da­ta for Aimovig
A year af­ter Am­gen an­nounced its in­jectable mi­graine pre­ven­tion drug Aimovig proved a bet­ter op­tion than the wide­ly used treat­ment top­i­ra­mate in a head-to-head study, the phar­ma com­pa­ny is rolling out the full da­ta. But will it be enough to com­pete in a packed mar­ket, in­clud­ing new oral op­tions?
In a Phase IV study con­duct­ed by Am­gen's old part­ner No­var­tis, mi­graine pa­tients in the Aimovig arm showed a sig­nif­i­cant­ly low­er dis­con­tin­u­a­tion rate due to side ef­fects: 10.5% ver­sus 38.9% in the top­i­ra­mate arm (p<0.001), ac­cord­ing to the com­pa­nies. In ad­di­tion, 55.4% of pa­tients in the Aimovig arm achieved at least a 50% re­duc­tion from base­line in their month­ly mi­graine days, com­pared to 31.2% in the top­i­ra­mate group (p<0.001).
The most com­mon side ef­fects in the Aimovig group were fa­tigue, nau­sea, dis­tur­bance in at­ten­tion and dizzi­ness. The top­i­ra­mate group saw sim­i­lar side ef­fects, in ad­di­tion to paraes­the­sia, or a "pins-and-nee­dles" sen­sa­tion.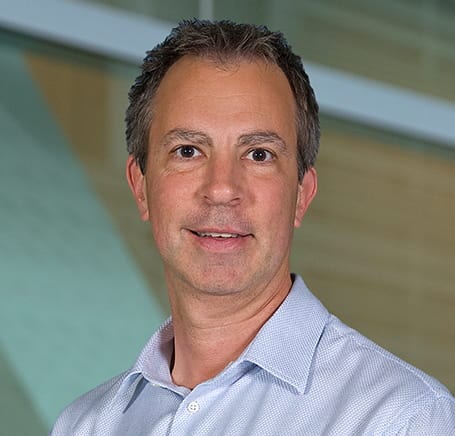 Rob Lenz
"HER-MES is the first study that di­rect­ly com­pared the ther­a­peu­tic ef­fects of an an­ti­body and a small mol­e­cule in mi­graine pre­ven­tion," tri­al in­ves­ti­ga­tor Uwe Reuter said in a state­ment. "The pos­i­tive out­comes strength­en the ef­fi­ca­cy and safe­ty pro­file of erenum­ab as a mi­graine pre­ven­tion treat­ment for pa­tients with mi­graine."
Aimovig was ap­proved in 2018 for mi­graine pre­ven­tion in adults. It tar­gets cal­ci­tonin gene-re­lat­ed pep­tides (CGRP), which trans­mit pain sig­nals to the brain and are thought to have a hand in gen­er­at­ing and main­tain­ing mi­graine-as­so­ci­at­ed headaches.
While Am­gen and No­var­tis were ini­tial­ly co-com­mer­cial­iz­ing the drug in the US, the Swiss phar­ma bowed out of the part­ner­ship this sum­mer, lay­ing off 186 em­ploy­ees in the process. No­var­tis con­tin­ues to col­lect roy­al­ties and pay Am­gen for a por­tion of com­mer­cial­iza­tion costs.
The move came as Aimovig, which was ex­pect­ed to quick­ly rake in over $1 bil­lion per year, con­tin­ued to miss ex­pec­ta­tions. Last year it made $378 mil­lion in the US, which is a mod­est jump from $306 mil­lion in 2019, but still short of block­buster pre­dic­tions.
That's like­ly due in part to a slew of ri­vals that have en­tered the space since Aimovig was ap­proved, in­clud­ing near­ly iden­ti­cal treat­ments from Eli Lil­ly, Al­ler­gan and Te­va. And while Am­gen touts Aimovig as the first CGRP drug to win ap­proval in mi­graine pre­ven­tion, new oral prod­ucts from Bio­haven and Ab­b­Vie pose stiff com­pe­ti­tion to those old in­jecta­bles.
Ab­b­Vie en­tered the com­mer­cial bat­tle for mi­graine pre­ven­tion back in Sep­tem­ber, when it land­ed an OK for its oral CGRP re­cep­tor ag­o­nist Qulip­ta. The drug came from Ab­b­Vie's $63 bil­lion buy­out of Al­ler­gan, and makes the third ap­proved drug in Ab­b­Vie's mi­graine port­fo­lio.
While Ab­b­Vie's oth­er CGRP drug Ubrelvy was al­ready ap­proved for the acute treat­ment of mi­graine, Bio­haven pulled ahead in May when it scored an ex­pand­ed la­bel for Nurtec to cov­er pre­ven­ta­tive use.
"Am­gen is ded­i­cat­ed to help­ing the mil­lions of peo­ple who live with this de­bil­i­tat­ing neu­ro­log­i­cal dis­ease get back to what's im­por­tant to them while liv­ing with more mi­graine-free days," said Rob Lenz, se­nior VP of glob­al de­vel­op­ment at Am­gen.