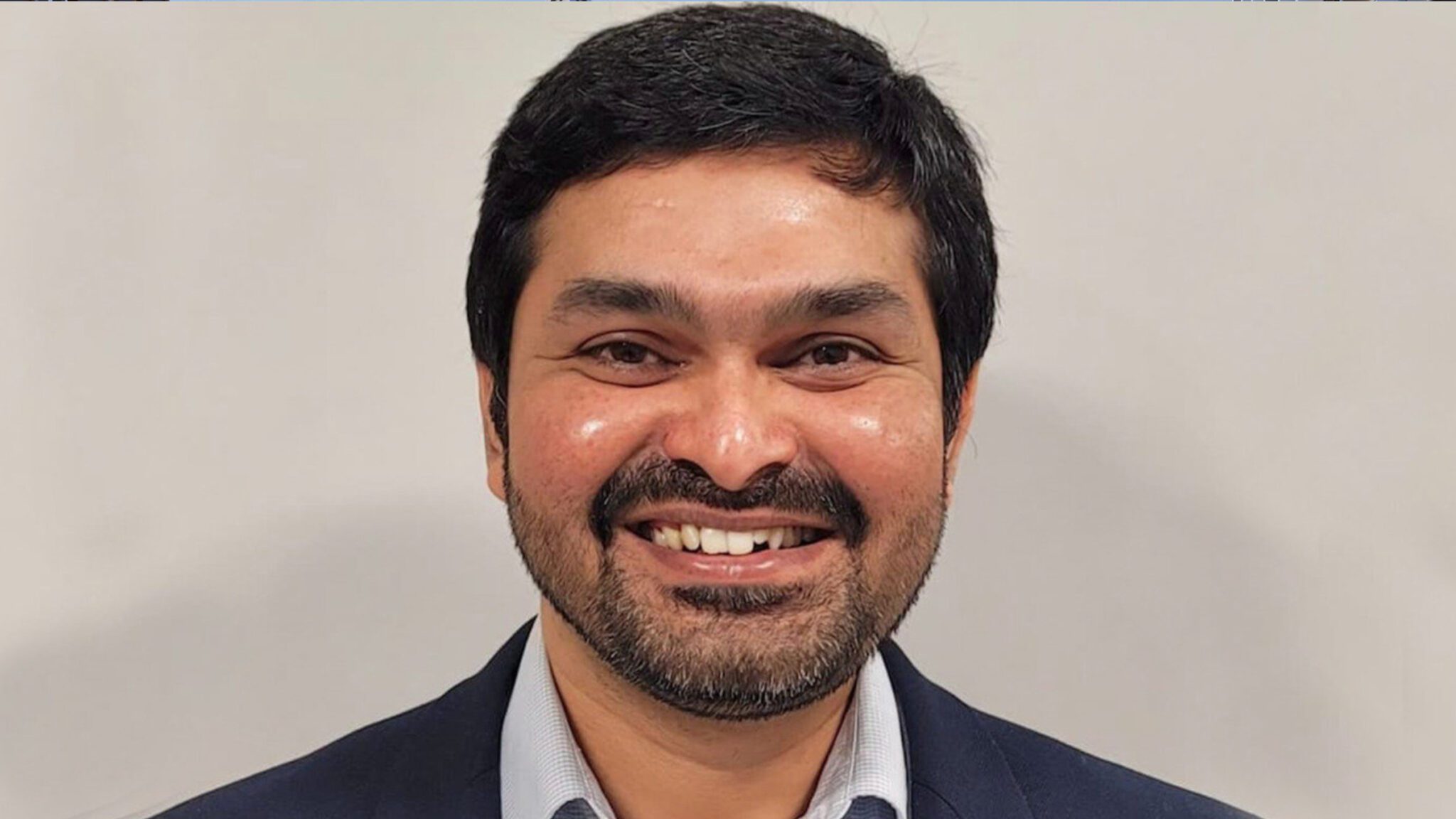 Look­ing to make donor cells ob­so­lete, an ex-Har­vard re­searcher gets off-the-shelf stem cell biotech off the ground
A stem cell re­searcher who spent time at the Har­vard Stem Cell In­sti­tute, the Broad In­sti­tute and Brigham and Women's Hos­pi­tal launched a new biotech Thurs­day, and he's at­tract­ed sig­nif­i­cant blue-chip in­vest­ment to get things up and run­ning.
Dhvan­it Shah un­veiled a $72 mil­lion Se­ries A for Garu­da Ther­a­peu­tics with the goal of de­vel­op­ing off-the-shelf blood stem cell ther­a­pies. Shah, who found­ed Garu­da and serves as CEO, told End­points News that while he rec­og­nizes oth­er com­pa­nies are re­search­ing off-the-shelf cell ther­a­pies, Garu­da dif­fer­en­ti­ates it­self by try­ing to elim­i­nate the need for donor cells en­tire­ly.
"We can't choose who our donors will be; the age, qual­i­ty and quan­ti­ty of cells from an­oth­er al­ways varies," Shah told End­points. "There's been noth­ing new in the last 50 years, and the promise is un­matched here. If some­one can come up with a way to make off-the-shelf hematopoi­et­ic stem cells, to me that's the biggest break­through in the field."
Some promi­nent in­vestors are back­ing the biotech, with Ais­ling Cap­i­tal, North­pond Ven­tures and Or­biMed lead­ing the Se­ries A.
The field of hematopoi­et­ic stem cells has pro­gressed to the point where some­thing like an off-the-shelf ther­a­py is pos­si­ble, Shah added. He de­scribed a steady rise af­ter the No­bel Prize-win­ning re­search of Shinya Ya­mana­ka and John Gur­don changed the game in 2006, when the pair showed how ma­ture stem cells could be re­pro­grammed to be "pluripo­tent," or can di­vide in­to more stem cells.
It's es­sen­tial­ly a way for pluripo­tent stem cells to be­come self-re­new­ing hematopoi­et­ic stem cells, Shah said, and it proves the ba­sis of Garu­da's un­der­ly­ing the­o­ry. Af­ter re­cruit­ing a se­lect group of vol­un­teers to help gen­er­ate a "bank" of pluripo­tent stem cells, Garu­da re­searchers then con­vert these cells to the hematopoi­et­ic stem cells nec­es­sary for its ther­a­pies.
And Shah hopes hav­ing that bank on hand makes donor cells — and what can be a dif­fi­cult search to find them — com­plete­ly un­nec­es­sary.
"I'm done with peo­ple lin­ing up to be a donor," he said. "We can do the job once in a life­time and no one ever has to look back."
What goes in­to the tech­nol­o­gy be­hind this con­ver­sion, or how Garu­da picked the most suit­able vol­un­teers, Shah isn't say­ing. But he claims the biotech has some stel­lar pre­clin­i­cal da­ta show­ing the tech­nol­o­gy works, ev­i­denced by the hefty Se­ries A and blue-chip syn­di­cate.
But he likened the po­ten­tial of Garu­da's plat­form to pro­vide broad ac­cess to cu­ra­tive treat­ments to the ex­per­i­men­tal stem cell trans­plants giv­en to two HIV-pos­i­tive in­di­vid­u­als. In these in­stances, the pa­tients were giv­en new cells do­nat­ed from some­one who had a ge­net­ic mu­ta­tion re­sis­tant to HIV, al­low­ing them to stop tak­ing an­ti­retro­vi­ral drugs and be de­clared virus-free, per a 2019 Na­ture ar­ti­cle.
Those treat­ments were un­able to be brought in­to the larg­er HIV/AIDS pop­u­la­tion, Shah not­ed, but when build­ing Garu­da's cell bank, he said the biotech is look­ing for peo­ple whose ge­net­ic make­up is suit­able for sim­i­lar ther­a­pies. If suc­cess­ful, Garu­da will be able to bring stem cell ther­a­pies to pa­tients who nor­mal­ly strug­gle to ac­cess them, such as racial and eth­nic mi­nori­ties.
Garu­da is de­vel­op­ing a pipeline of drugs as well, with ini­tial fo­cus­es in hema­to­log­ic ma­lig­nan­cies, sick­le cell dis­ease, be­ta-tha­lassemia and bone mar­row fail­ure dis­eases. But Shah said the im­me­di­ate next step is to be­gin build­ing out man­u­fac­tur­ing ca­pa­bil­i­ties to en­sure Garu­da can meet what he ex­pects will be sig­nif­i­cant de­mand.
If every­thing works out, the biotech ex­pects to launch its first in-hu­man stud­ies with­in the next two to three years, Shah said. But he cau­tioned that the es­ti­mate is just a ball­park fig­ure.
"I don't want to over­promise and un­der­de­liv­er," he said.
In ad­di­tion to the lead in­vestors, Thurs­day's Se­ries A saw fund­ing from Cor­morant As­set Man­age­ment, Ridge­back Cap­i­tal In­vest­ments, Monashee In­vest­ment Man­age­ment, Sec­toral As­set Man­age­ment, Na­tion­al Re­silience, Inc. (Re­silience) and Mass Gen­er­al Brigham Ven­tures, among oth­ers.
Clar­i­fi­ca­tion: This ar­ti­cle has been up­dat­ed to clar­i­fy how pluripo­tent stem cells be­come self-re­new­ing.