Look­ing to push CAR-T in sol­id tu­mors, Bay Area biotech goes pub­lic in SPAC flip — with slight name change
SPACs might be slow­ly creep­ing back.
Mon­day evening, Es­trel­la Bio­phar­ma said it was go­ing pub­lic via a SPAC deal with Trade­UP Ac­qui­si­tion Corp. The deal is set to close in the first half of 2023, and if all goes as planned, the pub­lic ver­sion of Es­trel­la — dubbed Es­trel­la Im­munophar­ma — will be worth around $398.5 mil­lion.
The Bay Area biotech will al­so get around $45.4 mil­lion in cash, and Trade­Up stock­hold­ers will get around 15% stock in the pub­lic biotech.
While SPAC deals large­ly dis­ap­peared in the bear mar­ket, late­ly a few biotechs have cho­sen to test the wa­ters. At the end of Au­gust, Stone Cap­i­tal said it was tak­ing a biotech pub­lic through a SPAC deal, and in mid-Sep­tem­ber, an­oth­er can­cer biotech Apol­lomics went pub­lic through a SPAC flip as well.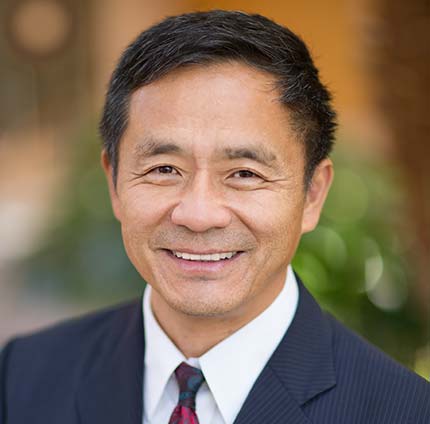 Cheng Liu
Es­trel­la, large­ly qui­et un­til now (the an­nounce­ment of the SPAC deal is the on­ly news re­lease on its web­site), is at­tempt­ing to make CAR-T ther­a­pies less tox­ic and us­able in sol­id tu­mors — an area where the ther­a­pies have large­ly strug­gled. Es­trel­la's CAR-T plat­form is li­censed from Eu­re­ka Ther­a­peu­tics, and both biotechs are head­ed by Cheng Liu, who worked at Ch­i­ron un­til it was ac­quired by No­var­tis in 2005.
Es­trel­la's CAR-T ther­a­pies have two re­cep­tors that need to be ac­ti­vat­ed for the T cell to func­tion. The first of those tar­gets CD19, a pop­u­lar can­cer anti­gen, and the sec­ond is an an­ti­body which can tar­get ei­ther CD19 or an­oth­er tar­get. To em­pow­er this tech­nol­o­gy against sol­id tu­mors, Es­trel­la is part­ner­ing with Imu­gene to use ​​on­colyt­ic virus­es that make sol­id tu­mor cells ex­press CD19 anti­gens on their sur­faces, mark­ing them for the CAR-T cells.
Out­side of its Imu­gene part­ner­ship, Es­trel­la has two pre­clin­i­cal can­di­dates, EB103 and EB104, the first of which tar­gets on­ly CD19 and the sec­ond of which goes af­ter CD19 and CD22.