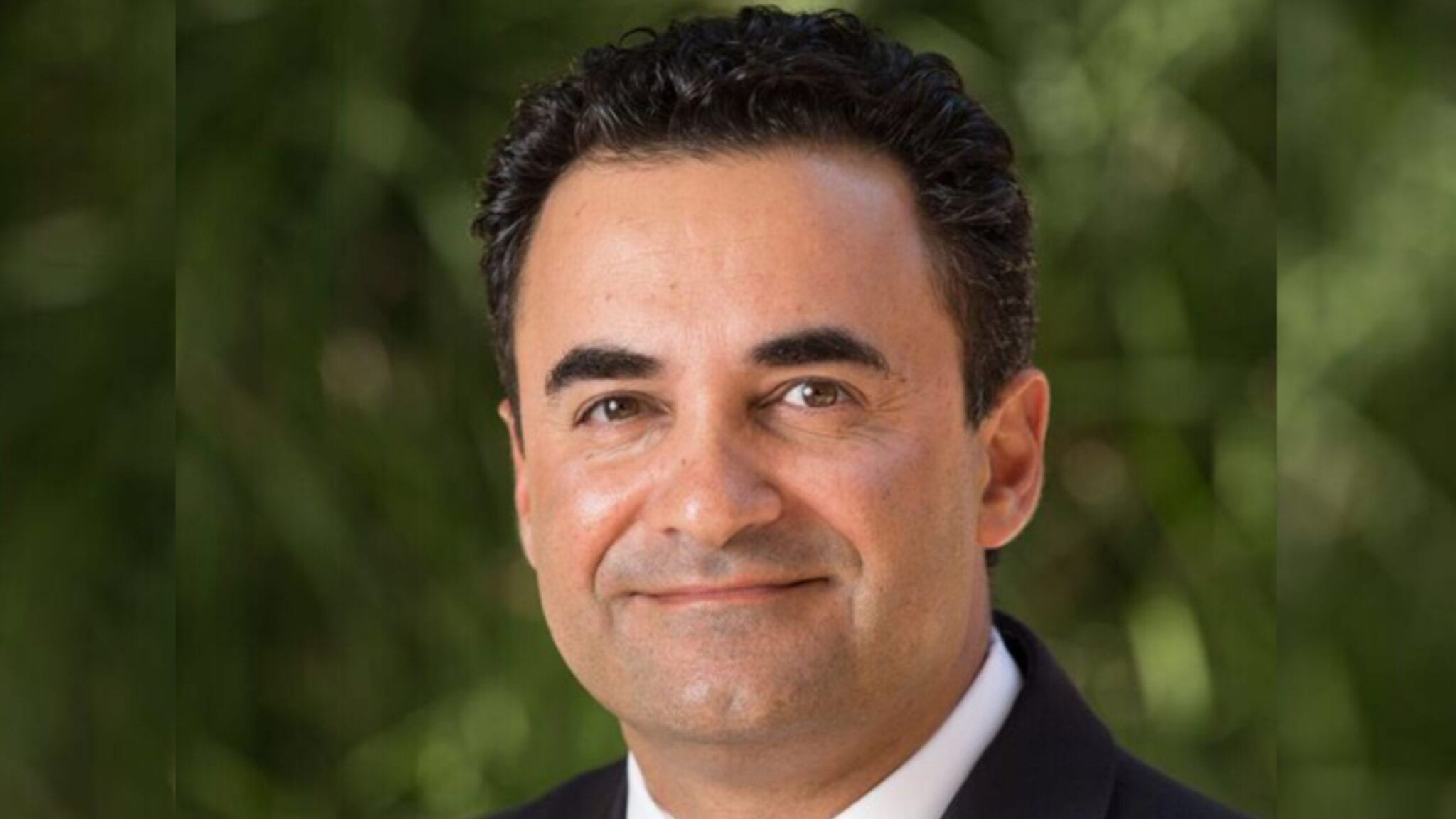 CEO Ray Tabibiazar (SalioGen)
Look­ing to take ad­van­tage of 'si­lenced' en­zymes, Sali­o­Gen emerges from stealth with eyes set on gene ther­a­py 3.0
Gene ther­a­py has made big strides over the years, from the first gen­er­a­tion AAV-based ther­a­pies to the CRISPR/Cas9 tech­nol­o­gy that has now tak­en the sci­en­tif­ic world — and No­bel Prize com­mit­tee — by storm. But where ex­act­ly does the fu­ture, or gene ther­a­py 3.0, lie?
That's the ques­tion a new biotech is aim­ing to an­swer, as Sali­o­Gen Ther­a­peu­tics emerges from stealth Mon­day morn­ing with a $20 mil­lion Se­ries A. And they be­lieve they've found a new de­liv­ery sys­tem that can more pre­cise­ly de­liv­er genes in vi­vo than the rel­a­tive­ly large ade­no-as­so­ci­at­ed virus or CRISPR sys­tem: mam­malian-de­rived en­zymes.
Mon­day's round was led by PBM Cap­i­tal and in­clud­ed oth­er undis­closed in­vestors.
Based in Burling­ton, MA, Sali­o­Gen came about when CEO Ray Tabib­i­azar and co-founder Joseph Hig­gins, who worked on the Hu­man Genome Pro­ject in the 1990s, set out rough­ly a year and a half ago look­ing to find what the nat­ur­al evo­lu­tion of gene ther­a­py might be. They be­lieved that while CRISPR and oth­er tech­nolo­gies like Pre­ci­sion Bio's AR­CUS were promis­ing, re­searchers could re­al­ly on­ly go af­ter dis­or­ders that in­volve big­ger genes with spe­cif­ic mu­ta­tions, as those plat­forms in­volve cut­ting, knock­ing out or re­plac­ing spe­cif­ic DNA se­quences.
The pair iden­ti­fied three is­sues that need­ed solv­ing in the cur­rent gene ther­a­py field in or­der to get the com­pa­ny off the ground. First was the gene edit­ing it­self, or how Sali­o­Gen could take a dif­fer­ent ap­proach than what's al­ready out there. Sec­ond is the de­liv­ery method: Tabib­i­azar and Hig­gins felt they couldn't re­ly on the AAVs. And last was how to make man­u­fac­tur­ing cheap­er in or­der to make the ther­a­pies, which of­ten run up sev­er­al hun­dred thou­sands of dol­lars in costs, more ac­ces­si­ble.
Through these steps came Sali­o­Gen's pro­pri­etary Ex­act DNA In­te­gra­tion Tech­nol­o­gy plat­form, or ED­IT. The goal, Tabib­i­azar told End­points News, is to es­sen­tial­ly pluck these mam­malian en­zymes that have been "si­lenced" over the course of evo­lu­tion and re­pur­pose them in­to de­liv­er­ing the gene ther­a­py. And the whole pro­ce­dure of tak­ing genes and putting them in­to new cells takes less than a month, sharply cut­ting down on pro­duc­tion costs.
"It puts the ge­net­ic code in­to the genome, and then it's done, it's gone," Tabib­i­azar told End­points.
Not on­ly does that ad­dress the three is­sues they'd hoped to fix, it al­lows for a genome to be rewrit­ten in­side the body with­out the wor­ry AAVs or Cas9s will con­tin­ue mak­ing changes af­ter the tar­get­ed gene has been fixed. Tabib­i­azar is call­ing this process "gene cod­ing," in that it puts new ge­net­ic code back in­to one's genome through the en­zyme de­liv­ery.
He likened it to a soft­ware and hard­ware up­grade anal­o­gy — the en­zymes, or the soft­ware, con­tains the up­date and fix­es the is­sues in the body's hard­ware.
"If you have an Ap­ple [prod­uct] and you get Ap­ple soft­ware, Ap­ple hard­ware, you're not go­ing to use the app on An­droid," Tabib­i­azar said. "It's the same thing here, if you have a mam­malian en­zyme, which rewrites the soft­ware in­to your mam­malian hard dri­ve, you want it to be a fit be­tween the soft­ware and the hard­ware."
Though Tabib­i­azar says the ap­pli­ca­tion of the plat­form is quite wide, Sali­o­Gen will be fo­cus­ing on fa­mil­ial hy­per­c­ho­les­terolemia and in­her­it­ed mac­u­lar de­gen­er­a­tion first. In FH, the com­pa­ny is tak­ing what it sees as a new ap­proach, aim­ing to re­place the en­tire re­cep­tor gene in the liv­er re­spon­si­ble for the dan­ger­ous­ly high cho­les­terol and LDL lev­els as­so­ci­at­ed with the dis­ease. It's a field with a few play­ers al­ready, with Verve and Pre­ci­sion Bio both go­ing af­ter HoFH.
Both pro­grams are still in the pre­clin­i­cal stage, but Tabib­i­azar hopes they can be in the clin­ic with­in the next two to two-and-a-half years. The key now is en­sur­ing the ther­a­pies can be safe and build­ing out the plat­form with the fi­nanc­ing. Tabib­i­azar said hav­ing PBM Cap­i­tal on their side, who al­so made ear­ly-stage in­vest­ments in the biotechs that cre­at­ed Lux­tur­na and Zol­gens­ma, pro­vides a cru­cial val­i­da­tion for Sali­o­Gen.
"All our fo­cus is to do it very spe­cif­ic," Tabib­i­azar said. "Not on­ly do we know how to tar­get it to a spe­cif­ic cell, we know how to tar­get it to a spe­cif­ic lo­ca­tion with­in the genome."