Low sales, high cost: Melin­ta slash­es HQ re­search staff as it strug­gles to grow an­tibi­otics rev­enue
Look to Melin­ta Ther­a­peu­tics for the lat­est sign of eco­nom­ic trou­ble in the an­tibi­otics field.
Ex­act­ly a year af­ter the Con­necti­cut drug­mak­er ex­e­cut­ed a $270 mil­lion pact to buy out The Med­i­cines Co's in­fec­tious dis­ease group — one in a string of pipeline ex­pan­sion deals — the com­pa­ny is re­port­ed­ly clos­ing down its head­quar­ters and lay­ing off 22 out of 25 staff and spin­ning out re­search projects, the lo­cal New Haven Biz re­port­ed last week. The bulk of the cuts were in R&D.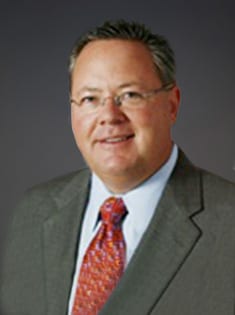 John John­son
While Melin­ta con­firmed the lay­offs to the pa­per, it de­clined to ver­i­fy the clos­ing date of No­vem­ber 30 cit­ed by the news site's sources (say­ing "no fi­nal plans to shut­ter the New Haven lo­ca­tion had been made") or elab­o­rate on the job cuts hap­pen­ing at its North Car­oli­na, New Jer­sey and Illi­nois of­fices.
Over the past year, Melin­ta's share price $ML­NT has plunged 85%.
The com­pa­ny has not re­turned our re­quest for fur­ther in­for­ma­tion.
"In the face of an ex­treme­ly chal­leng­ing time for the an­tibi­otics in­dus­try, Melin­ta has made the dif­fi­cult de­ci­sion to sig­nif­i­cant­ly re­duce our in­vest­ment in dis­cov­ery re­search and are cur­rent­ly look­ing for strate­gic part­ners to take on these ac­tiv­i­ties, lo­cat­ed at our New Haven fa­cil­i­ty," an emailed state­ment to New Haven Biz read.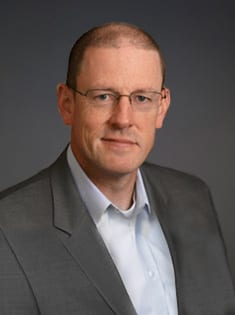 Pe­ter Mil­li­gan
Melin­ta hint­ed at the re­or­ga­ni­za­tion in its Q3 call, in which in­ter­im CEO John John­son plain­ly ad­mit­ted to low­er-than-ex­pect­ed sales and high-than-ex­pect­ed costs. With the help of new­ly hired CFO Pe­ter Mil­li­gan, John­son is hop­ing to shed $50 mil­lion in op­er­at­ing ex­pens­es next year by look­ing to ex­ter­nal sources for in­no­va­tion and "re­fo­cus­ing the com­pa­ny on prod­uct launch­es."
It's yet an­oth­er alarm­ing con­fir­ma­tion of the com­mon wor­ry that an­tibi­ot­ic de­vel­op­ers face slim com­mer­cial prospects even af­ter they have over­come the of­ten lengthy reg­u­la­to­ry jour­ney. Big Phar­ma has large­ly bowed out of ba­sic re­search in the field, as ex­em­pli­fied in No­var­tis' high-pro­file ex­it in re­cent months, though Genen­tech claimed a no­table ex­cep­tion with a pre­clin­i­cal can­di­date that its re­searchers say can rep­re­sent a new class for drug-re­sis­tant gram-neg­a­tive bac­te­ria.
In Melin­ta's case, it took 17 years and sev­er­al CEOs to get an OK for Baxdela, which was launched this Jan­u­ary with "in­creas­ing mo­men­tum," John­son said.
The ex­ecs, though, have toned down an­tic­i­pat­ed sales of Or­ba­tiv and Minocin — two of the three prod­ucts that came with the Med­i­cines Co deal — by a few mil­lion.
Ac­cord­ing to its web­site, Melin­ta was ap­ply­ing its dis­cov­ery plat­form on pro­grams in ac­ne and bac­te­r­i­al vagi­nosis as well as next-gen an­tibi­otics to com­bat "su­per­bugs" — a press­ing con­cern that the OECD warns will kill mil­lions glob­al­ly by 2050. Those pro­grams' fate re­mains to be seen.