Lud­wig Hantson is clean­ing house at Alex­ion, boot­ing R&D chief Mar­tin Mack­ay and oth­er ex­ecs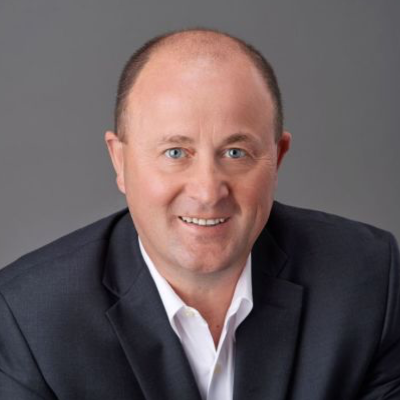 Lud­wig Hantson
Two months ago, ex-Bax­al­ta CEO Lud­wig Hantson got the CEO's job at Alex­ion $ALXN af­ter the for­mer helms­man got the heave-ho fol­low­ing ac­cu­sa­tions that the com­pa­ny had been push­ing ad­vance sales to make the num­bers look bet­ter.
To­day, Hantson is clean­ing house and prepar­ing to bring in his own team.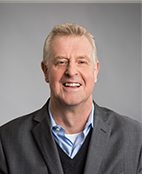 Mar­tin Mack­ay
The group of de­part­ing ex­ecs in­cludes R&D chief Mar­tin Mack­ay, who is now be­ing forced out for the sec­ond time since he was oust­ed by Pas­cal So­ri­ot as head of R&D at a strug­gling As­traZeneca in ear­ly 2013. Mack­ay will leave at the end of Au­gust.
Chief com­mer­cial of­fi­cer Carsten Thiel will be the first to go on June 1. He's be­ing re­placed by Bax­al­ta vet Bri­an Goff. CFO David An­der­son, in the job on­ly six months, is al­so on the way out at the end of Au­gust. And Clare Carmichael, the head of hu­man re­sources, is al­so leav­ing June 1.
Alex­ion's shares tanked, drop­ping 9.3% on news of the lat­est up­heaval at the biotech.
Leerink's Ge­of­frey Porges didn't sound sur­prised by the spring clean­ing in the C-suite. Hantson, he says, has been pro­found­ly dis­pleased by the pipeline, with the ex­cep­tion of ALXN1210. He notes:
Af­ter these re­movals and re­place­ments, none of the man­age­ment team that built the Soliris busi­ness, or presided over the val­ue-de­stroy­ing Synage­va deal in 2015, re­main in place. While the suc­cess of these tran­si­tions can on­ly be judged ret­ro­spec­tive­ly, we are at least en­cour­aged tht the new CEO is tak­ing de­ci­sive steps to fo­cus the com­pa­ny on sim­ple steps. These steps are aligned with main­tain­ing and grow­ing the Soliris busi­ness, cap­i­tal­iz­ing on the op­por­tu­ni­ty for MG and the line ex­ten­sion ALXN1210.
Mack­ay has had a long and sto­ried ca­reer in R&D. For­mer As­traZeneca CEO David Bren­nan — who iron­i­cal­ly filled the in­ter­im CEO role at Alex­ion af­ter the first purge in De­cem­ber — poached him from a top job at Pfiz­er. And Mack­ay was wheel­ing and deal­ing his way to beef­ing up Big Phar­ma's worst pipeline when So­ri­ot ar­rived.
Mack­ay earned $4.2 mil­lion in to­tal com­pen­sa­tion last year, man­ag­ing a $757 mil­lion re­search bud­get.
Bren­nan, mean­while, is now chair­man of the board af­ter Alex­ion founder Leonard Bell an­nounced his de­ci­sion to leave that post in March as the biotech was start­ing a com­plete over­haul.
Hantson had noth­ing but nice things to say about the ex­ecs he was push­ing out of the com­pa­ny. On Mack­ay, he said:
The R&D func­tion at Alex­ion is core to our busi­ness and to our fu­ture, and it is our in­tent to re­cruit a new head of R&D who can build on Mar­tin's suc­cess­es. Dur­ing his time at Alex­ion, Mar­tin dis­tin­guished him­self as a leader in re­search­ing and de­vel­op­ing promis­ing ther­a­pies for rare dis­eases while build­ing an out­stand­ing R&D lead­er­ship team and or­ga­ni­za­tion. Mar­tin al­so led the de­vel­op­ment of Stren­siq, bring­ing the first en­zyme re­place­ment ther­a­py to mar­ket for pa­tients with hy­pophos­phata­sia, and sig­nif­i­cant­ly ad­vanced our com­ple­ment pipeline pro­grams.