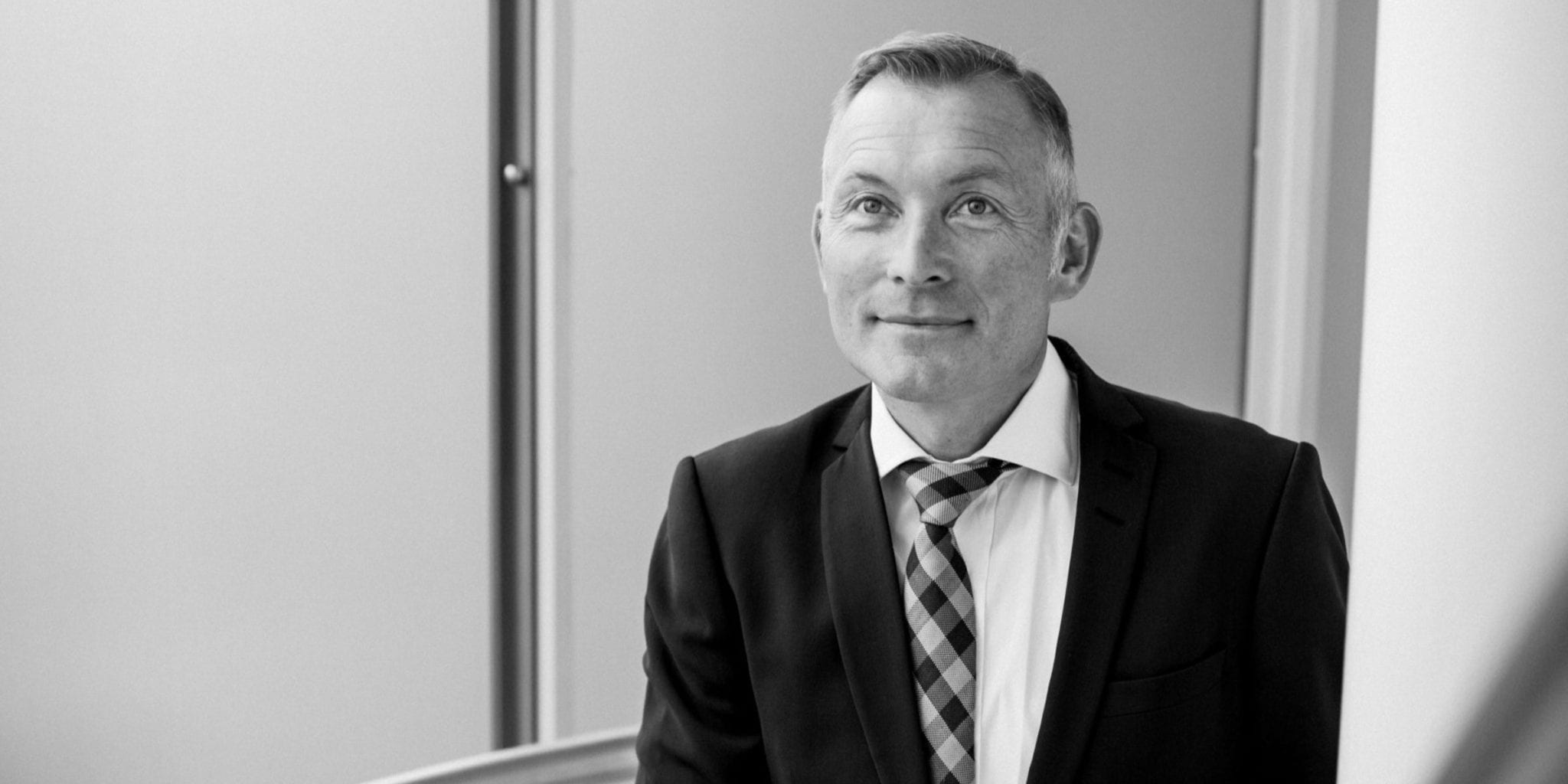 Lund­beck fund backs a $50M launch round for SNIPR Bio­me, a new brand of CRISPR Cas biotech
The ear­ly-stage ven­ture arm for the Lund­beck Foun­da­tion has launched a biotech start­up that has set sail on the vast mi­cro­bio­me sea. The new com­pa­ny — SNIPR Bio­me — plans to ad­vance its CRISPR Cas tech to prune tar­get­ed bac­te­ria. And the biotech has its eye on go­ing in­to hu­mans in 2021 as it starts to tack­le a wide va­ri­ety of tar­gets that could be in­flu­enced by a tai­lored im­mune sys­tem re­sponse.
Lund­beck­fonden Emerge is lead­ing a syn­di­cate that pro­vid­ed the $50 mil­lion the biotech will use to reach for proof-of-con­cept hu­man da­ta for what they're work­ing on.
The big idea here is that the biotech has found a way to hi­jack a nat­ur­al de­fen­sive mech­a­nism, in­struct­ing bac­te­ria "to com­mit sui­cide by us­ing their own en­doge­nous CRISPR Cas sys­tem," Chris­t­ian Grøn­dahl, co-founder and CEO, tells me. Grøn­dahl is a high-pro­file fig­ure in Eu­ro­pean biotech cir­cles. He ear­li­er helmed Kymab, a Eu­ro­pean an­ti­body de­vel­op­er which spe­cial­ized in a mouse plat­form tech for de­vel­op­ing new an­ti­bod­ies.
SNIPR can tar­get spe­cif­ic bac­te­ria, says the CEO, with pre­clin­i­cal proof-of-con­cept da­ta gath­ered over the last 18 months to demon­strate how it works.
"We have now pos­i­tive in vit­ro and in vi­vo da­ta on all the bac­te­ria we tried to erad­i­cate," says Grøn­dahl. And they're do­ing it with speci­fici­ty, carv­ing out a par­tic­u­lar strain while leav­ing the rest of the vast mi­cro­bio­me alone.
There are some ob­vi­ous ap­pli­ca­tions with in­fec­tions, he adds, but the com­pa­ny will be steer­ing clear of any field al­ready ad­dressed by an­tibi­otics and go af­ter "dire" con­di­tions where there are no avail­able ther­a­pies. Fol­low­ing that, he adds, there are new ap­pli­ca­tions they can go af­ter, in com­bi­na­tion ap­proach­es with im­muno-on­col­o­gy ther­a­pies or in au­toim­mune dis­eases, where re­searchers are look­ing for ways to di­al up or di­al down an im­mune re­sponse.
Lund­beck­fonden has helped seed the ef­fort, which dates back now to the sum­mer of 2017, says the CEO. The team has grown to 18, with plans to grow that con­sid­er­ably now that the A round is in place.
If all goes ac­cord­ing to plan, he adds, they'll be in hu­mans in about 2 years. The mon­ey — siz­able in Eu­ro­pean cir­cles — should last three to three-and-a-half years.
Lund­beck­fonden Emerge was set up by the in­de­pen­dent Lund­beck Foun­da­tion to back ear­ly-stage re­search work com­ing out of the labs in Copen­hagen. The foun­da­tion owns a ma­jor­i­ty in­ter­est in Lund­beck, now run by Deb­o­rah Dun­sire, but the ven­ture work is or­ga­nized in­de­pen­dent­ly from the com­pa­ny. They joined hands with LSP and the North-East Fam­i­ly Of­fice in Copen­hagen with Mu­nich-based Welling­ton Part­ners to pro­vide the launch round.
---
Im­age: Chris­t­ian Grøn­dahl. LUND­BECK­FONDEN