M&A in­fla­tion just pushed the av­er­age bio­phar­ma val­u­a­tion to a scary new peak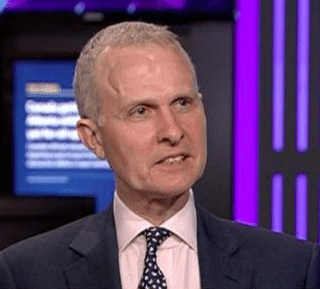 John Roun­tree
The con­sul­tants at No­va­sec­ta have been crunch­ing the num­bers on bio­phar­ma M&A for the past few years and con­clud­ed that a lot more of these deals are weigh­ing in so heav­i­ly in­flat­ed now that many buy­ers would be bet­ter off look­ing for oth­er ways to grow their busi­ness­es and their pipelines.
Look­ing at each deal as a mul­ti­ple of rev­enue for the ac­quired com­pa­ny, the Lon­don-based con­sul­tan­cy says that the me­di­an val­ue of a buy­out last year was 39 times rev­enue. Com­pare that to a me­di­an 19 times rev­enue in 2015 and 8 times rev­enue in 2014, and you get a point­ed pic­ture of the fresh peak that's been cre­at­ed in val­u­a­tions.
Ze­ro­ing in on the amount paid rel­a­tive to sales rev­enue was a good proxy for rep­re­sent­ing the in­creas­ing amount that com­pa­nies are pay­ing for all their new as­sets, both on the mar­ket or still in the clin­ic. In an email ex­change, No­va­sec­ta Man­ag­ing Part­ner John Roun­tree tells me:
•The mul­ti­ple com­bine the two things go­ing on in M&A, one is the amount you have to pay to ac­quire a cer­tain amount of rev­enue, which is clear­ly up, and the sec­ond is that when rev­enue is low­er (i.e. most­ly pipeline val­ue) you are tak­ing more risk and bet­ting on the hope that your ac­qui­si­tion will pay off.

•To get a good-sized sam­ple and long-term trend we al­so looked at two co­horts of deal-mak­ing – 2009–2011 and 2014-2016 (five years lat­er). This part of our analy­sis clear­ly shows that the mul­ti­ples are up across the board, so even when the com­pa­ny is not tak­ing on the risk of ear­ly-stage hope, they are al­so pay­ing much more for on-mar­ket rev­enue.

•So we don't ex­plic­it­ly val­ue the ear­ly-stage pro­grams, this is in the eye of the be­hold­er, the is­sue is that ac­quir­ers are pay­ing more than they used to for ear­ly-stage gen­er­al­ly across the board.
That as­sess­ment may al­so help ex­plain why 2016 fell far short of over­all M&A ex­pec­ta­tions, as some com­pa­nies you'd ex­pect to be in the buy­er col­umn — hel­lo, Gilead — have steered clear of ac­qui­si­tions.
Any­one look­ing for spe­cif­ic ex­am­ples of how this trend is play­ing out in par­tic­u­lar deals need on­ly look at Al­ler­gan's buy­out of To­bi­ra or Pfiz­er's $14 bil­lion Medi­va­tion ac­qui­si­tion, which in­clud­ed a big share of a mar­ket­ed drug as well as a promi­nent ex­per­i­men­tal med. J&J's prospec­tive ac­qui­si­tion of Acte­lion will do noth­ing to pop this par­tic­u­lar bub­ble.
"The bot­tom line is that the era of cheap cap­i­tal since 2008 has led to a sig­nif­i­cant in­fla­tion in deal val­ues across the board," Roun­tree adds, "which can be great for the ac­quired com­pa­ny share­hold­ers but ques­tion­able for the ac­quir­er's share­hold­ers.
"Our con­clu­sion is that though some deals will end up be­ing great for both par­ties, many are at over-in­flat­ed prices, and the ac­quir­ing com­pa­nies would do bet­ter to fo­cus on fix­ing their own shops and en­ter­ing in­to part­ner­ships where they need ex­tra ca­pa­bil­i­ty rather than ex­pen­sive M&A."
Don't look for the end of this trend in 2017 as Big Phar­ma waits for Pres­i­dent-elect Don­ald Trump to fol­low through with a high­ly an­tic­i­pat­ed move to al­low the multi­na­tion­als to repa­tri­ate bil­lions in over­seas cash.
"Our sense is that 2017 is un­like­ly to see a de­crease in the prices paid, per­haps they will go high­er yet: there is a lot of mon­ey in the ecosys­tem seek­ing the high re­turns that suc­cess­ful in­no­va­tion can cre­ate," notes Roun­tree. "The price of rev­enue-gen­er­at­ing deals will be­come pro­hib­i­tive due to lack of sup­ply, ex­cept for those with ex­treme­ly strong bal­ance sheets or very pa­tient share­hold­ers or both."