Macro­Gen­ics touts a PhI­II win in a head-to-head with best-sell­er Her­ceptin — shares rock­et high­er
Macro­Gen­ics $MGNX has claimed suc­cess in their Phase III tri­al of their drug mar­ge­tux­imab for metasta­t­ic breast can­cer, putting them on the path to a BLA fil­ing. But they're not of­fer­ing a lot of de­tail.
The top-line num­ber cleared the bar for sta­tis­ti­cal sig­nif­i­cance, but not by a wide mar­gin.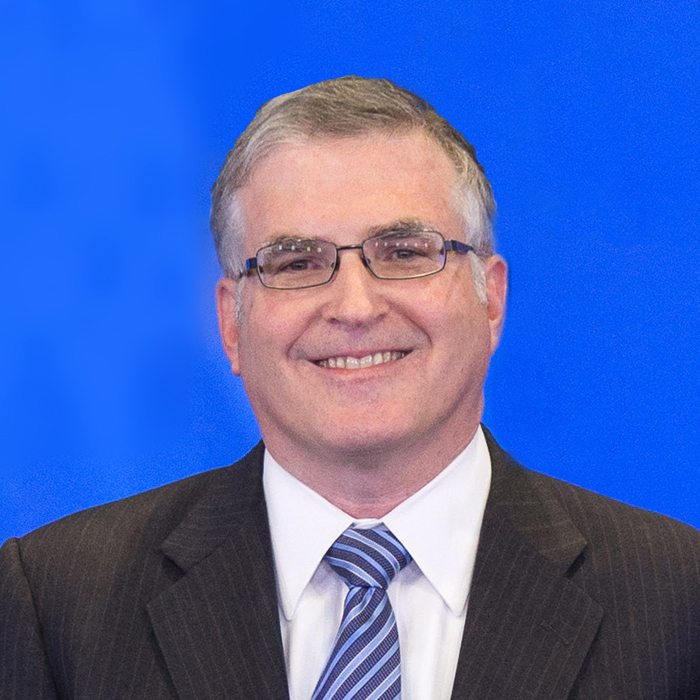 Scott Koenig
In a head-to-head with Her­ceptin (trastuzum­ab), the biotech re­ports that their drug won out in pro­long­ing pro­gres­sion-free sur­vival among heav­i­ly treat­ed third- and fourth-line HER2+ pa­tients. The p-val­ue on the pri­ma­ry end­point was 0.033 with a 24% risk re­duc­tion for dis­ease pro­gres­sion. A much bet­ter score of 0.005, though, was record­ed for the ma­jor­i­ty of pa­tients in the tri­al who were car­ri­ers of the CD16A (FcγRI­I­Ia) 158F al­lele, which is linked to re­sis­tance to Her­ceptin.
This was a close­ly watched cat­a­lyst for Macro­Gen­ics. Its shares shot up 166% on the top-line re­port Wednes­day morn­ing. Jonathan Chang at Leerink not­ed:
Many in­vestors we have spo­ken with ex­pect­ed the study to be neg­a­tive and we be­lieve lit­tle val­ue for Her2+ mBC was baked in­to the MGNX stock. We mod­eled a 60% prob­a­bil­i­ty of suc­cess.
V good news for pa­tients in the re­frac­to­ry MBC set­ting – will be nice to have some new op­tions here #bc­sm https://t.co/Cun­R­javuC8

— Sal­ly Church 🏴󠁧󠁢󠁥󠁮󠁧󠁿 (@Mav­er­ick­NY) Feb­ru­ary 6, 2019
We don't know yet how those num­bers trans­late to months of added PFS, or the over­all sur­vival rate. Re­searchers are still pon­der­ing OS. The more ex­act da­ta, which will tell an­a­lysts a lot more about the mar­ket po­ten­tial for this drug, will be un­veiled at a lat­er can­cer con­fer­ence.
Re­searchers will be tak­ing the da­ta from the SOPHIA study, which en­rolled 536 pa­tients, to reg­u­la­tors some­time in the sec­ond half of this year.
The com­pa­ny has been tout­ing their an­ti­body's en­gi­neer­ing, say­ing the bet­ter Fc do­main can en­gage the im­mune sys­tem. The drug is de­signed to tar­get the HER2 on­co­pro­tein. And there's a long way to go on the de­vel­op­ment ef­fort.
"We look for­ward to ad­di­tion­al op­por­tu­ni­ties to de­vel­op mar­ge­tux­imab in oth­er HER2-pos­i­tive breast and gas­tric can­cer pop­u­la­tions," Macro­Gen­ics CEO Scott Koenig re­marked.
A side ben­e­fi­cia­ry in to­day's news is Zai Lab, $ZLAB the Chi­nese biotech that in-li­censed re­gion­al rights to the drug for a low up­front pay­ment. Jef­feries not­ed:
Re­call, ZLAB in-li­censed marge 12/2/18 for an up­front of $25M for rights to breast and gas­tric can­cer in Chi­na (our note here). Ex­pec­ta­tions for the SOPHIA ph.III read­out were low, and we be­lieve ZLAB took a cal­cu­lat­ed risk/ben­e­fit ap­proach w/ marge that led to best-case sce­nario, giv­en to­day's news.
The biotech hit a stum­bling block at the end of last year. Leery about signs of liv­er tox­i­c­i­ty among pa­tients tak­ing a B7-H3 × CD3 bis­pe­cif­ic un­der de­vel­op­ment at Macro­Gen­ics, the FDA slapped a par­tial hold on the ear­ly-stage pro­gram.