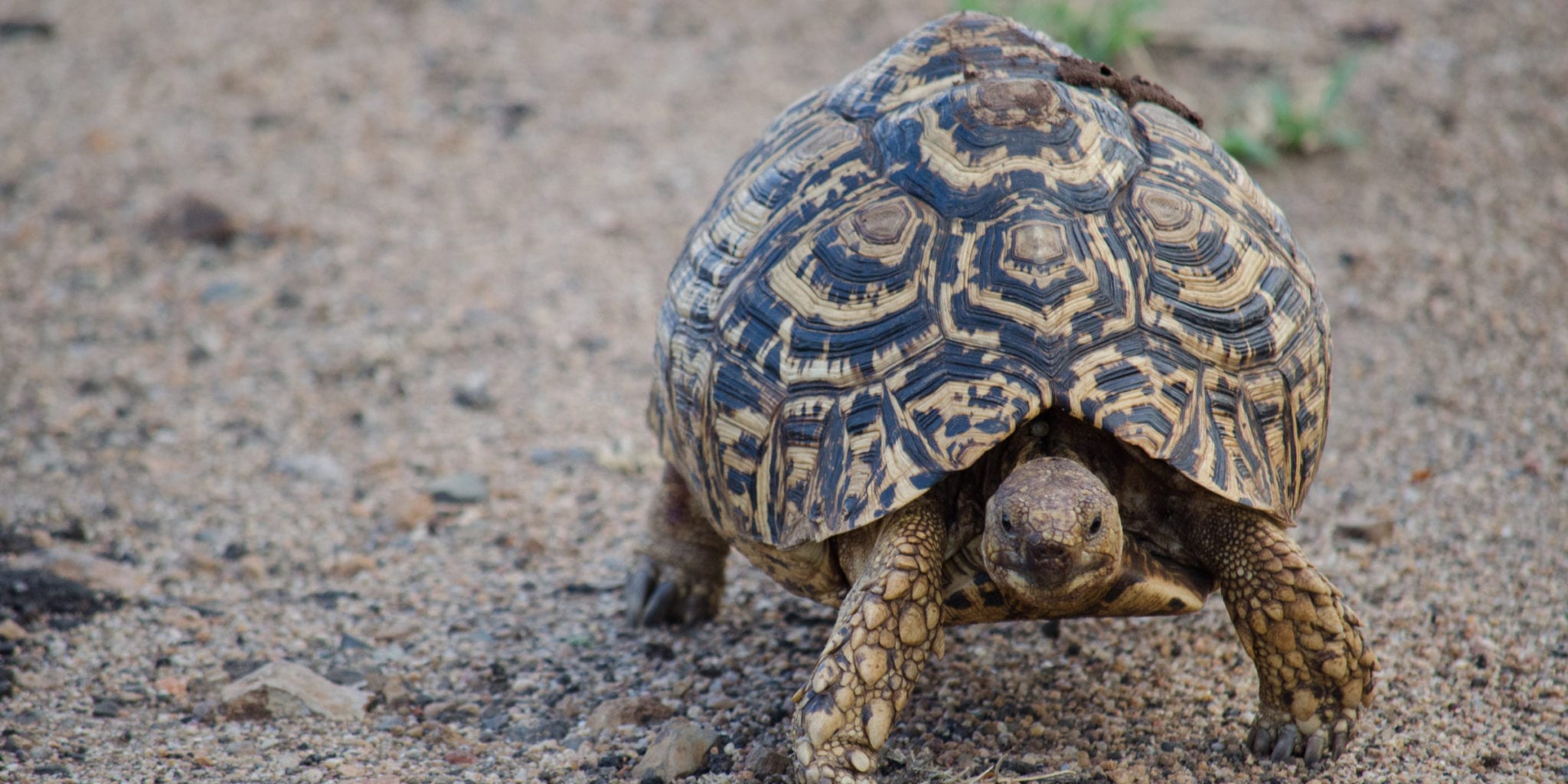 Macro­mol­e­cules in a pill? Tor­toise-in­spired cap­sule of­fers hope in an ear­ly test de­liv­er­ing in­sulin in­to stom­ach wall
For many di­a­bet­ics, nee­dles that de­liv­er their in­sulin are as cru­cial as taps that run the wa­ter they drink. But a team led by MIT and sci­en­tists from No­vo Nordisk — the world's biggest in­sulin mak­er — are look­ing to change that. Re­port­ed in Sci­ence, the team has cre­at­ed a blue­ber­ry-sized oral cap­sule that de­liv­ers an in­sulin shot in­side the stom­ach once swal­lowed in rats and swine, and are look­ing to take the work in­to hu­mans in three years.
The cap­sule is in­spired by a leop­ard tor­toise — which bran­dish­es a shell that al­lows the African rep­tile to right it­self if it rolls on­to its back. The cap­sule em­u­lates that, so that no mat­ter how it lands in the gut, a nee­dle in­side the pill made of com­pressed freeze-dried in­sulin will ori­ent it­self to come in con­tact with the stom­ach lin­ing. Wa­ter in the stom­ach dis­solves a sug­ar disk hold­ing the nee­dle in­to place, and since the stom­ach wall does not con­tain pain re­cep­tors, the sci­en­tists an­tic­i­pate that pa­tients will not be able to feel the prick.
In an­i­mal stud­ies, the cap­sule was shown to de­liv­er enough in­sulin to low­er blood sug­ar to lev­els sim­i­lar to in­jec­tions ad­min­is­tered through skin, and the de­vice can po­ten­tial­ly be adapt­ed to de­liv­er oth­er pro­tein drugs, such as im­muno­sup­pres­sants used to treat rheuma­toid arthri­tis or in­flam­ma­to­ry bow­el dis­ease or even nu­cle­ic acids in­clud­ing DNA and RNA.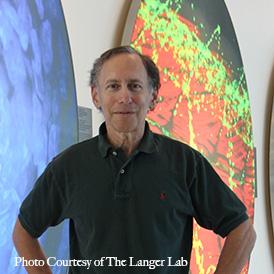 Bob Langer
"(This) new type of cap­sule could some­day help di­a­bet­ic pa­tients and per­haps any­one who re­quires ther­a­pies that can now on­ly be giv­en by in­jec­tion or in­fu­sion," said MIT's Robert Langer who was one of the se­nior au­thor's of the study. Langer's lab at MIT has spawned a string of bio­phar­ma com­pa­nies.
"(If) a per­son were to move around or the stom­ach were to growl, the de­vice would not move from its pre­ferred ori­en­ta­tion," said the study's lead au­thor and MIT grad­u­ate stu­dent Alex Abram­son.
Once in­ject­ed in­to the stom­ach wall, the cap­sule re­leas­es its con­tents, and dis­in­te­grates as it pass­es harm­less­ly through the di­ges­tive sys­tem and is even­tu­al­ly elim­i­nat­ed, the re­searchers said re­fer­ring to an­i­mal da­ta in their re­port pub­lished on Thurs­day.
The re­search was fund­ed by No­vo Nordisk $NVO, the NIH and oth­ers. To be sure, hu­man tri­als are still to come and must be cleared be­fore the de­vice can be safe­ly and ef­fec­tive­ly used. But for the Dan­ish drug­mak­er, the suc­cess­ful de­ploy­ment of the prod­uct could rein­vig­o­rate its long-term growth as it slow­ly moves away from its de­pen­dence of tra­di­tion­al in­jectable in­sulin amidst in­ten­si­fy­ing com­pe­ti­tion and pric­ing pres­sure with­in the di­a­betes mar­ket.