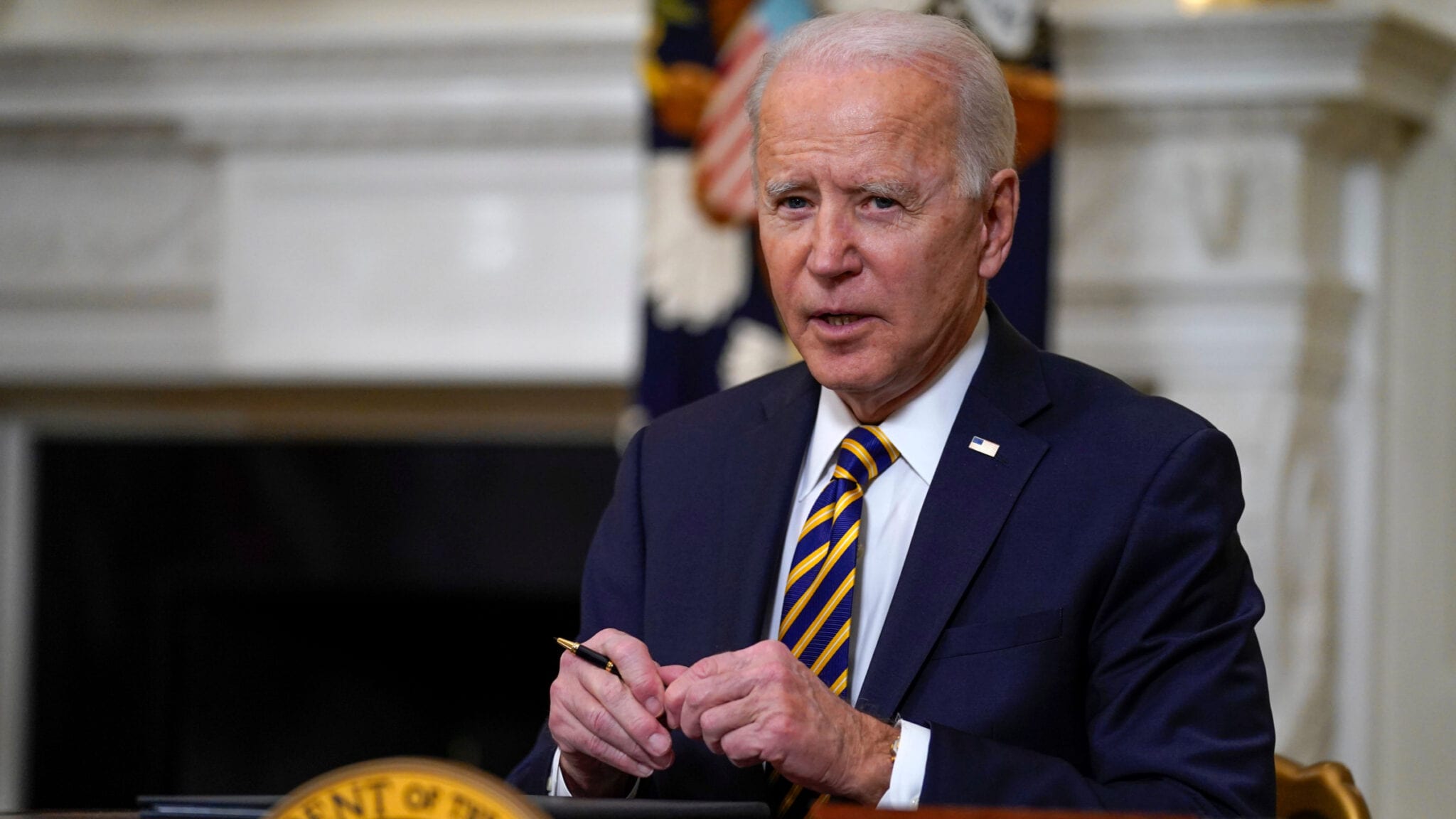 President Joe Biden (AP Images)
Ma­jor drug price re­forms head for Biden's sig­na­ture as PhRMA weighs le­gal op­tions
The fact that the new drug price ne­go­ti­a­tions for cer­tain block­buster Medicare drugs — due for a par­ti­san thumbs up in the US House of Rep­re­sen­ta­tives on Fri­day and a sig­na­ture from Pres­i­dent Joe Biden soon af­ter — don't take ef­fect un­til 2026 means there'll be plen­ty of time for PhRMA and oth­ers in bio­phar­ma to weigh their le­gal op­tions.
But what PhRMA or any bio­phar­ma com­pa­ny may po­ten­tial­ly sue over will be the key, as le­gal ex­perts point to the com­pli­cat­ed ne­go­ti­a­tions side of the rec­on­cil­i­a­tion bill, which be­gin­ning in 2026 would kick off these price con­ces­sions for 10 of the most ex­pen­sive sin­gle-source drugs in Medicare's Part D pro­gram, build­ing up to about 60 drugs from both Part D and B by 2030, with prices gen­er­al­ly capped by at least 40%.
Con­sid­er­able at­ten­tion by Con­gress has been paid to small­er com­pa­nies and drugs and bi­o­log­ics with im­pend­ing com­pe­ti­tion. For in­stance, in 2029 and 2030, there would be a max­i­mum fair price floor of 66% of the av­er­age non-FAMP for small biotech com­pa­nies' bi­o­log­ics (com­pared to 75% for most drugs that have been on the mar­ket for less than 12 years), ac­cord­ing to the law firm Hogan Lovells.
Still, if man­u­fac­tur­ers fail or de­cline to com­ply with the ne­go­ti­a­tion process, they would be sub­ject to a sig­nif­i­cant ex­cise tax (build­ing up from 65% of a drug's sales to 95%), which is a stick so large that it could po­ten­tial­ly run afoul of the ex­ces­sive fines clause of the Eighth Amend­ment of the Con­sti­tu­tion, le­gal ex­perts said.
"As­sum­ing the ex­cise tax is not au­tho­rized by Con­gress's tax­ing pow­er alone and is ac­tu­al­ly a means of en­forc­ing a reg­u­la­to­ry drug pric­ing statu­to­ry scheme, it could be viewed as a puni­tive mea­sure sub­ject to the Ex­ces­sive Fines Clause," the Con­gres­sion­al Re­search Ser­vice wrote in a re­port back in 2019 on a sim­i­lar drug pric­ing bill from House Speak­er Nan­cy Pelosi. The CBO added:
On one hand, the ex­cise tax could be viewed by a court as hav­ing the re­me­di­al func­tion of claw­ing back a por­tion of a drug man­u­fac­tur­ers' gains de­rived from the sale of a drug dur­ing a non-com­pli­ance pe­ri­od, thus sug­gest­ing that it is not puni­tive. On the oth­er, the size of the tax and the fact that it is im­posed on­ly when a man­u­fac­tur­er is in a state of non-com­pli­ance could lead a court to con­clude that the tax is "at least in part …'puni­tive.'"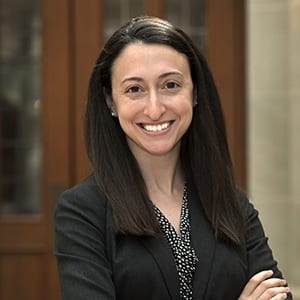 Rachel Sachs
But Rachel Sachs, a law pro­fes­sor at Wash­ing­ton Uni­ver­si­ty in St. Louis, who thinks PhRMA may file suit over the ne­go­ti­a­tions pro­vi­sions, not­ed there al­so may be a stand­ing prob­lem, par­tic­u­lar­ly if a com­pa­ny can't show with suf­fi­cient speci­fici­ty that one of its drugs is like­ly to be the sub­ject of ne­go­ti­a­tion.
That could take sev­er­al years. If the bill pass­es, the HHS Sec­re­tary would have to pub­lish the list of drugs se­lect­ed for ne­go­ti­a­tion by Feb. 1 of the year which is two years be­fore the year at is­sue (e.g., list re­leased on Feb. 1, 2026, for price ne­go­ti­a­tions be­gin­ning in 2028), ex­cept the list would be pub­lished by Sept. 1, 2023, for ne­go­ti­a­tions start­ing in the first year, 2026.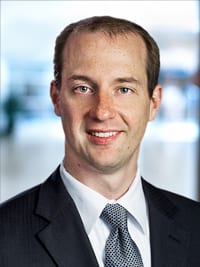 Bri­an Sko­r­ney
Oth­ers like Baird an­a­lyst Bri­an Sko­r­ney told End­points that he thinks PhRMA et. al. "will try and find some­thing" to sue over, and he's not sure that they'll be suc­cess­ful.
"Ob­vi­ous­ly if a se­mi-rea­son­able ar­gu­ment could find its way to the Supreme Court, I could see the pro­vi­sion get­ting struck down. But I just don't see it," he said.
Sean Dick­son, di­rec­tor of health pol­i­cy at West health, told End­points that "giv­en that the Act's ap­proach is sim­i­lar to the Med­ic­aid pro­gram where man­u­fac­tur­ers are re­quired to sell their drug at $0.00 and will soon ac­tu­al­ly be tak­ing a loss on cer­tain drugs, it seems un­like­ly that the rev­enue re­duc­tions here would con­sti­tute a col­orable claim while the long his­to­ry of Med­ic­aid re­bates does not."
A spokesper­son from in­dus­try group BIO told End­points:
This is a large, com­plex piece of leg­is­la­tion that will have com­pli­cat­ed im­ple­men­ta­tion, un­in­tend­ed con­se­quences, and pow­er­ful co­er­cive penal­ties if it pass­es as ex­pect­ed. While it is pre­ma­ture to com­ment on any spe­cif­ic po­ten­tial fu­ture lit­i­ga­tion on a piece of leg­is­la­tion that hasn't been signed in­to law, BIO will con­tin­ue to ex­plore all av­enues to pro­mote and de­fend in­no­v­a­tive sci­ence in any venue.
"While it's pre­ma­ture to spec­u­late be­fore the bill has passed, we will ex­plore every op­por­tu­ni­ty – in­clud­ing leg­isla­tive, reg­u­la­to­ry and le­gal – to make sure pa­tients have ac­cess to the med­i­cines they need and our in­dus­try can con­tin­ue to de­vel­op life­sav­ing cures and treat­ments," a PhRMA spokesper­son added to End­points.
PhRMA al­so re­cent­ly took is­sue with the way in which De­moc­rats added an­oth­er op­tion for com­pa­nies that don't want to com­ply with the ne­go­ti­a­tion process, which was first not­ed in a ver­sion of the bill cir­cu­lat­ed around Ju­ly 28.
A PhRMA spokesper­son told End­points and oth­er me­dia out­lets that, "Buried in the bill passed by the Sen­ate this past week­end, the leg­is­la­tion now in­cludes a sec­ond non-ne­go­tiable ul­ti­ma­tum for man­u­fac­tur­ers: pay the 95% tax or with­draw ALL their med­i­cines from the Medicare and Med­ic­aid pro­grams."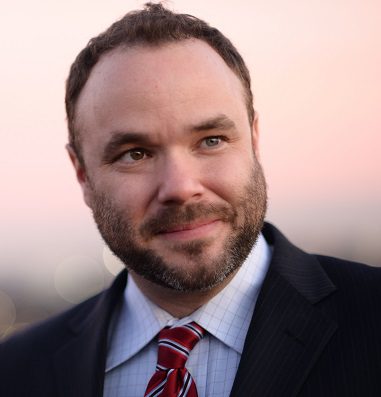 Alex Law­son
But some ex­perts not­ed that while new, this ei­ther/or lan­guage may ac­tu­al­ly help small­er bio­phar­ma com­pa­nies, es­pe­cial­ly for those with on­ly one drug that doesn't want to ne­go­ti­ate, or pay the tax, and can now just walk away from the ta­ble en­tire­ly.
Oth­ers who worked on craft­ing the bill al­so think that giv­en PhRMA's track record in fight­ing state-based drug pric­ing leg­is­la­tion, this time will be no dif­fer­ent.
"Phar­ma nev­er gives up. They will fight to the last sec­ond and spend to their last dol­lar to pro­tect their rack­et. And still, we are go­ing to beat them," Alex Law­son, ex­ec­u­tive di­rec­tor of the non­prof­it So­cial Se­cu­ri­ty Works, told End­points.