Mallinck­rodt be­comes the lat­est vic­tim of the FDA's pan­dem­ic-re­lat­ed de­lays as it push­es off ap­pli­ca­tion for skin graft
With Covid-19 lock­ing down trav­el across the world, not even drug safe­ty reg­u­la­tors have been spared from cost­ly de­lays. For the FDA, whose in­spec­tion sched­ule keeps the trains on time for new mar­ket­ing ap­provals, those de­lays are con­tin­u­ing to prove cost­ly.
The FDA has pushed re­view of Mallinck­rodt's al­lo­gene­ic skin graft for burns, dubbed Strat­a­Graft, af­ter the agency ad­mit­ted it wasn't able to con­duct a plant in­spec­tion in the need­ed time­frame for a de­ci­sion, the drug­mak­er said last week.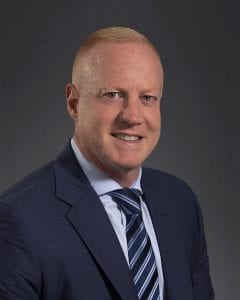 Steven Ro­mano
Mallinck­rodt tied the de­lay to "Covid-19 trav­el re­stric­tions" and said it had no hang-ups about its graft's chances at an ap­proval.
"We are con­fi­dent in the ef­fi­ca­cy and safe­ty of Strat­a­Graft for the treat­ment of deep par­tial-thick­ness burns based on our piv­otal Phase 3 clin­i­cal tri­al re­sults," CSO Steven Ro­mano said in a re­lease. "We plan to work close­ly with the FDA to com­plete the re­view and sched­ule its site in­spec­tion."
With the pan­dem­ic con­tin­u­ing to rage, the FDA has been forced to pri­or­i­tize planned in­spec­tions for new drug ap­pli­ca­tions. Of­ten, that sys­tem has fa­vored drug­mak­ers with new mol­e­cules with a high clin­i­cal need and shoved to the side low­er-im­por­tance prod­ucts, par­tic­u­lar­ly in aes­thet­ics.
In late No­vem­ber, the FDA de­layed its re­view of Re­vance's frown-line in­jec­tion dax­i­bot­u­linum­tox­i­nA, say­ing it didn't have enough time to look over its Newark, Cal­i­for­nia, man­u­fac­tur­ing fa­cil­i­ty on time. In Oc­to­ber, the agency pushed back Spec­trum's neu­trope­nia can­di­date Rolon­tis af­ter of­fi­cials twice de­layed a plant in­spec­tion of South Ko­rea's Han­mi, which holds the drug's li­cense.
Mean­while, in­spec­tion de­lays have al­so nixed time­ly ap­provals for big­ger-name prod­ucts as well. The FDA re­peat­ed­ly de­layed a site in­spec­tion for Bris­tol My­ers Squibb's liso-cel, even­tu­al­ly con­duct­ing a site vis­it at Lon­za Hous­ton's con­tract site in De­cem­ber that re­sult­ed in a Form 483. That de­lay pushed liso-cel's ap­proval past the Dec. 31 cut­off point tied to a $9 CVR in­vestors held from Bris­tol's ac­qui­si­tion of Cel­gene.
Lon­za af­ter the fact said the FDA's de­lays didn't give ei­ther com­pa­ny enough time to ad­dress any par­tic­u­lar man­u­fac­tur­ing is­sues, which are quite com­mon for CAR-Ts on the whole. Liso-cel was even­tu­al­ly ap­proved ear­li­er this month and will be mar­ket­ed as Breyanzi.