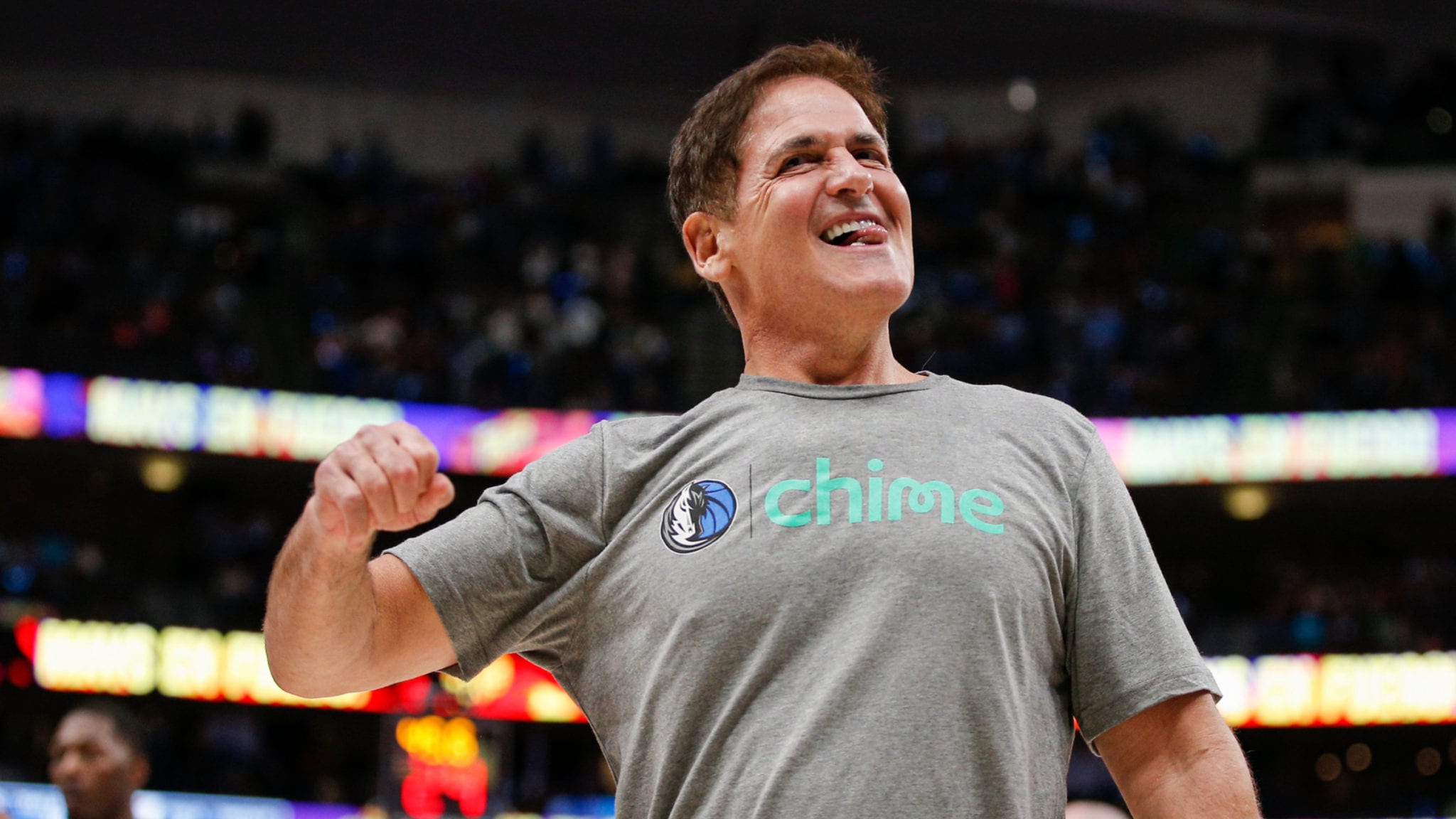 Mark Cuban (Brandon Wade/AP Images)
Mark Cuban jumps out of the Shark Tank and in­to gener­ic phar­ma with a plan to of­fer dirt-cheap drugs
The call for a whole­sale rewrite of drug pric­ing has tak­en on a fever pitch in re­cent years, reg­u­lar­ly be­com­ing part of pres­i­den­tial stump speech­es and con­gres­sion­al horse trad­ing. The fo­cus is usu­al­ly on high-price brand­ed meds, but now a new shark is in the wa­ter go­ing af­ter pricey gener­ics as well.
In an ef­fort to of­fer low-cost al­ter­na­tives to pricey gener­ic med­i­cines, bil­lion­aire in­vestor Mark Cuban has put his name to a new com­pa­ny dubbed Mark Cuban Cost Plus Drugs — an on-the-nose moniker for sure, but one with the se­ri­ous am­bi­tion of un­der­cut­ting the mar­ket on tar­get­ed meds.
The new com­pa­ny's ver­sion of rad­i­cal trans­paren­cy will in­clude di­vulging its cost of de­vel­op­ment and dis­tri­b­u­tion and then adding a flat 15% mar­gin on­to all prod­ucts for whole­sale — enough, it says, to of­fer a cheap al­ter­na­tive for high-price meds.
The goal is even­tu­al­ly to launch more than 100 drugs on­to the mar­ket by the end of this year, but the firm will start with an­tipar­a­sitic al­ben­da­zole, which it says it will of­fer at an av­er­age price per tablet of $20 com­pared with the cur­rent av­er­age of $225 MSRP. For in­sured pa­tients, that price could go "as low as a dol­lar," the com­pa­ny said on its web­site.
"Our low cost al­ben­da­zole prod­uct al­lows physi­cians to af­ford­ably treat hook­worm out­breaks through­out Amer­i­ca that were pre­vi­ous­ly too ex­pen­sive to treat sys­tem­i­cal­ly be­fore," the com­pa­ny wrote.
While de­tails are scant on where the com­pa­ny will source its med­i­cines in the short term, it is plan­ning to build a new man­u­fac­tur­ing site in Dal­las — true to Cuban's roots — by 2022. A re­quest for com­ment was not an­swered by press time.
Drug­mak­ers look­ing to rewrite the rules of pric­ing are noth­ing new in an in­dus­try where the list price of drugs has be­come a hot-but­ton po­lit­i­cal is­sues. How­ev­er, those cru­sades are usu­al­ly in the world of brand­ed med­i­cines, where cor­nered mar­kets can pro­duce in­flat­ed prices.
Just last week, dis­rup­tive biotech EQRx snagged a $500 mil­lion Se­ries B to pur­sue its ver­sion of a pric­ing re­work, pledg­ing to bring cost-ef­fec­tive on­col­o­gy and im­munol­o­gy meds to mar­ket. That will be­gin with four can­cer drugs it has in-li­censed and which could be ready for mar­ket with­in the next two years.
But go­ing af­ter gener­ic drugs — a mar­ket where the go­ing think­ing is prices are al­ready com­pet­i­tive — is a rel­a­tive­ly unique twist, and Cuban's in­volve­ment ob­vi­ous­ly adds some heft to the mis­sion state­ment.
But the com­pa­ny could have a dual pur­pose in hit­ting the mar­ket when it did. With the Covid-19 pan­dem­ic shut­ting down sup­ply chains for gener­ic med­i­cines around the world, politi­cians and in­vestors have called for re­dun­dan­cy in sup­ply on US shores, look­ing to lim­it the in­flu­ence of Chi­na and In­dia, two of the lead­ing play­ers in fin­ished gener­ic med­i­cines and in­gre­di­ents.
The Trump ad­min­is­tra­tion over the course of the pan­dem­ic has float­ed mas­sive fund­ing of­fers for a few of those tar­get­ed com­pa­nies, some with big names. In the case of Ko­dak, most fa­mous for its cam­eras, the gov­ern­ment in­vest­ment arm, the De­vel­op­ment Fi­nance Cor­po­ra­tion, of­fered a $765 mil­lion loan to get their own gener­ics phar­ma en­try off the ground. But ac­cu­sa­tions of in­sid­er trad­ing and an SEC in­ves­ti­ga­tion even­tu­al­ly sent that ini­tia­tive in­to a tail­spin in Au­gust.