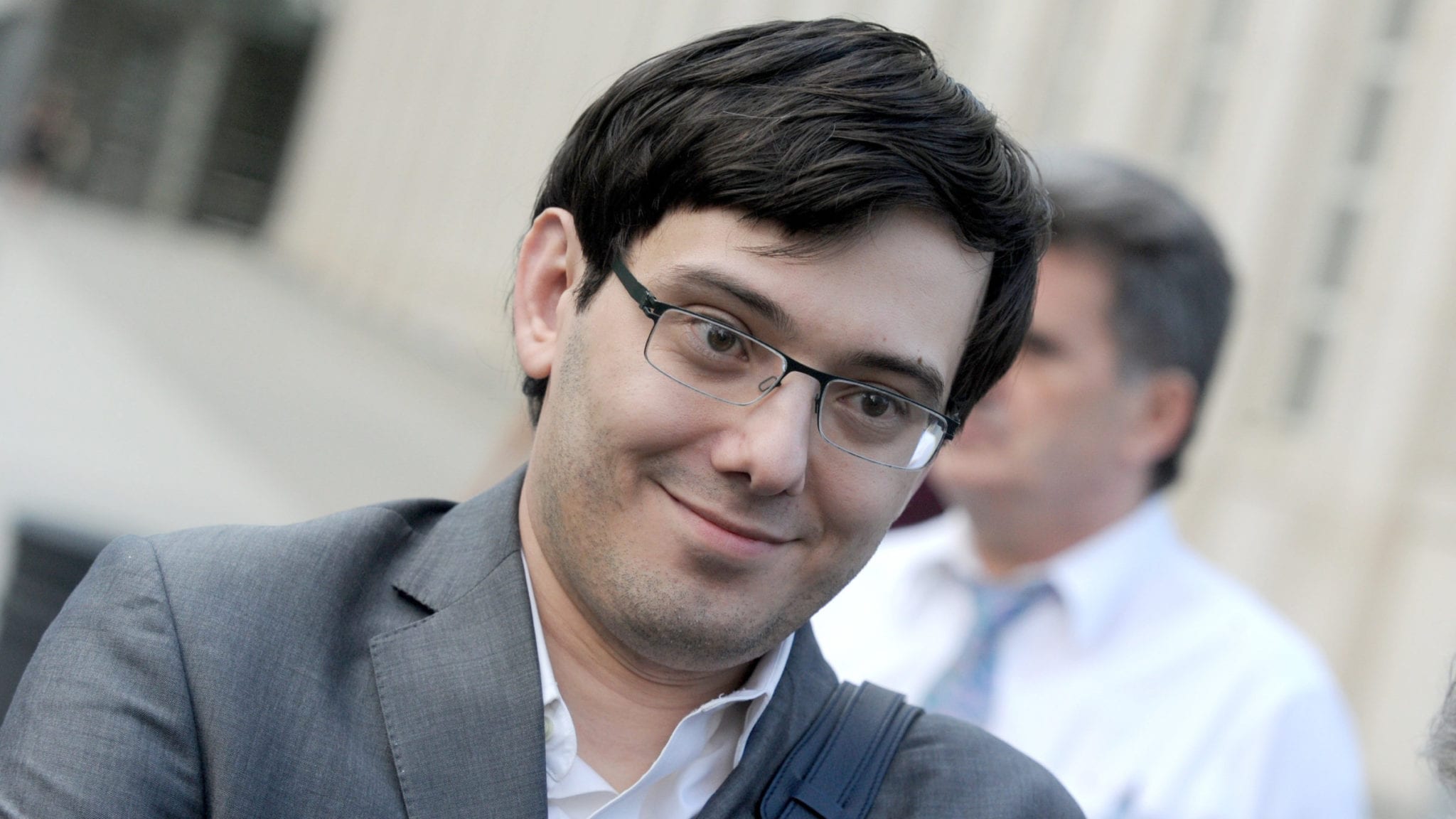 Martin Shkreli (Dennis Van Tine/Sipa USA, Sipa via AP Images)
Mar­tin Shkre­li to go toe-to-toe with new FTC chair over Dara­prim price spikes
Much ink has been spilled over "Phar­ma Bro" Mar­tin Shkre­li, the en­tre­pre­neur who raised the price of a life­sav­ing an­tipar­a­sitic more than 55-fold overnight and is cur­rent­ly serv­ing a sev­en-year prison sen­tence for se­cu­ri­ties fraud.
But he's al­so fac­ing an­titrust charges from the FTC and the agency's new chair Lina Khan, and a court date has fi­nal­ly been set for the case.
Shkre­li has been or­dered to ap­pear in per­son for the an­titrust tri­al on Dec. 14, as Khan looks to bring the ham­mer down on what the FTC al­leges were mo­nop­o­lis­tic prac­tices by Tur­ing Phar­ma­ceu­ti­cals, now Vy­era. Reg­u­la­tors have as­sert­ed that Vy­era at­tempt­ed to buy up most — if not all — sup­ply of the drug that cat­a­pult­ed Shkre­li in­to in­famy, Dara­prim, in or­der to pre­vent gener­ic com­pe­ti­tion.
Ar­gu­ments will be heard in the South­ern Dis­trict Court of New York. Shkre­li's hold­ing com­pa­ny Phoenixus, as well as for­mer di­rec­tor Kevin Mul­leady, were al­so im­pli­cat­ed in Wednes­day's or­der.
The saga be­gan in Jan­u­ary 2020, when the FTC first sued Shkre­li and Vy­era for try­ing to keep Dara­prim gener­ics from en­ter­ing the mar­ket. Reg­u­la­tors said Shkre­li knew that as soon as he raised the price from $13.50 to $750 per pill, Vy­era would be vul­ner­a­ble to cheap­er, gener­ic meds.
So he pre­vent­ed gener­ic drug­mak­ers from ob­tain­ing the sam­ples they'd need to de­vel­op the gener­ics and blocked ac­cess to sales num­bers to make sure no one could ac­cu­rate­ly size up the mar­ket. The first gener­ic ver­sion of Dara­prim was ap­proved by the FDA in Feb­ru­ary 2020, about a month af­ter the suit land­ed.
As the en­su­ing months un­fold­ed, the FTC fur­ther al­leged in Au­gust 2020 that Shkre­li was en­gag­ing in mar­ket ma­nip­u­la­tion while be­hind bars. The agency said at the time it had phone and email records from the prison sys­tem in which Shkre­li dis­cussed with Mul­leady how to keep gener­ic Dara­prim off the mar­ket.
Shkre­li has ar­gued the com­mu­ni­ca­tions are priv­i­leged, but the FTC said be­cause the emails took place on mon­i­tored prison servers, he had es­sen­tial­ly waived that right.
Then, in De­cem­ber 2020, Shkre­li made news again when he sup­pos­ed­ly at­tempt­ed to ma­nip­u­late the se­lec­tion of the Phoenixus board for his own per­son­al gain, hand­pick­ing board mem­bers he knew would op­er­ate in his in­ter­ests. An ac­tivist group at­tempt­ing to take over the com­pa­ny failed in Ju­ly, when Shkre­li vot­ed from prison to help keep four of the five cur­rent di­rec­tors.
Shkre­li isn't on­ly fac­ing an­titrust suits from the FTC, how­ev­er. Back March 2021, Blue Cross Blue Shield of Min­neso­ta got in­to the ac­tion, su­ing Shkre­li and Vy­era over plans to uti­lize the same "re­sale re­stric­tions" reg­u­la­tors al­leged they used to stop Dara­prim sam­ple dis­tri­b­u­tion. The moves came in the back­drop of what the in­sur­er said were com­ments by Shkre­li claim­ing he and then-Tur­ing "wel­comed" gener­ic com­pe­ti­tion.
For Khan, a con­vic­tion would mark an ear­ly splash in the chief's tenure that has seen lit­tle in the way of the Big Phar­ma trust-bust­ing that had been promised. Though Khan en­tered her new po­si­tion as a cham­pi­on of an­titrust re­form, the FTC waved through As­traZeneca's $39 bil­lion ac­qui­si­tion of Alex­ion with­out a hitch, viewed by an­a­lysts as a bell­wether for in­dus­try M&A.