Mas­ter deal­mak­er? Medi­va­tion CEO David Hung's overzeal­ous PARP as­sault falls flat
Medi­va­tion doesn't look any fur­ther ahead now that the CEO is pub­licly de­fend­ing the as­set like a dog de­fends a bone
---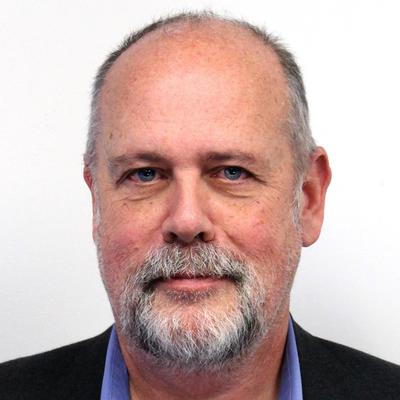 John Car­roll, Ed­i­tor
Back when David Hung was build­ing Medi­va­tion as a pipeline com­pa­ny, he per­suad­ed Pfiz­er to fork over $225 mil­lion as an up­front to part­ner on dime­bon, a Russ­ian an­ti­his­t­a­mine that had shown some ac­tiv­i­ty for Alzheimer's in ear­ly stud­ies. Dime­bon went on to be­come an em­bar­rass­ing fi­as­co, fail­ing two ex­pen­sive Phase III stud­ies. And I can re­call Hung dis­count­ing the sig­nif­i­cance of the pro­gram to his com­pa­ny when he was be­tween late-stage flops. Af­ter all, he told me, Pfiz­er had paid for that work al­ready.
Hung and Medi­va­tion went on to glo­ry with Xtan­di, and the CEO clear­ly nev­er lost the abil­i­ty to tout ear­ly da­ta and look for an edge wher­ev­er he can find it. He is wide­ly re­gard­ed as one of the best deal­mak­ers in the busi­ness, and now that he's bar­gain­ing over the sale of his com­pa­ny with Sanofi and like­ly Pfiz­er, Cel­gene and oth­ers, he's pulling out all the stops to go for the high­est pos­si­ble price he can get – and then some.
That win-at-all-costs men­tal­i­ty was on dis­play Wednes­day evening, as Hung went to work on the one as­set he has with a wild­ly un­cer­tain val­ue: Medi­va­tion's PARP in­hibitor ta­la­zoparib. Tak­ing a frag­ment of da­ta, he claimed that ta­la­zoparib was clear­ly the best of four con­tenders, far sur­pass­ing Tesaro's ni­ra­parib, As­traZeneca's Lyn­parza (ola­parib) and Ab­b­Vie's veli­parib.
Ta­la­zoparib, he told an­a­lysts on a call, is a "multi­bil­lion-dol­lar op­por­tu­ni­ty."
The drug, he ex­plained, is a PARP trap­per, far bet­ter at de­stroy­ing can­cer cells that an enyzme in­hibitor. There was more. Lots more. And he went far be­yond the com­pa­ny's first stab at high­light­ing the drug's spe­cial po­ten­tial.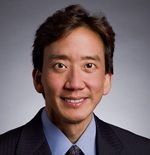 David Hung, Medi­va­tion CEO
The oth­er drugs failed to mea­sure up, he said. There were safe­ty is­sues and so on. He said every­thing pos­si­ble that could build up the val­ue of ta­la­zoparib as the "best-in-class" op­por­tu­ni­ty in a de­vel­op­ing $30 bil­lion mar­ket. And he made a short at­tack on the com­pe­ti­tion as sor­ry, sec­ond-raters.
Here's the full Pow­er­Point pre­sen­ta­tion.
Bot­tom line: If Sanofi ex­ecs think they can get that drug for a $3 CVR, they have to be dream­ing.
Medi­va­tion got this drug just a year ago, pay­ing out $410 mil­lion up­front. That's a sig­nif­i­cant amount, and it suc­cess­ful­ly fo­cused a lot of at­ten­tion as the top prospect in the clin­ic. It cer­tain­ly war­rants more than the pass­ing men­tion re­served for pidilizum­ab, the PD-1 drug that em­bar­rass­ing­ly proved not to be a PD-1 drug. The FDA tem­porar­i­ly halt­ed work on a tri­al so reg­u­la­tors could get a bet­ter fix on the drug. (Medi­va­tion's at­ti­tude: Hey, it works some­how, so it's im­por­tant.)
The CEO is in the fight of his pro­fes­sion­al ca­reer. With the com­pa­ny in play, the best out­come for Hung here is that some­body pays a record price for his as­sets. And he'll say any­thing to make that hap­pen.
The PARP war, though, is far from over. Medi­va­tion's stock is up just a few cents this morn­ing. These bid­ders can as­sess the val­ue of a Phase III prospect as well as any­one. And Medi­va­tion doesn't look any fur­ther ahead now that the CEO is pub­licly de­fend­ing the as­set like a dog de­fends a bone. If any­thing, he may have dam­aged his case by go­ing over­board on the zeal­ous as­sault.
— John Car­roll @John­Cendpts