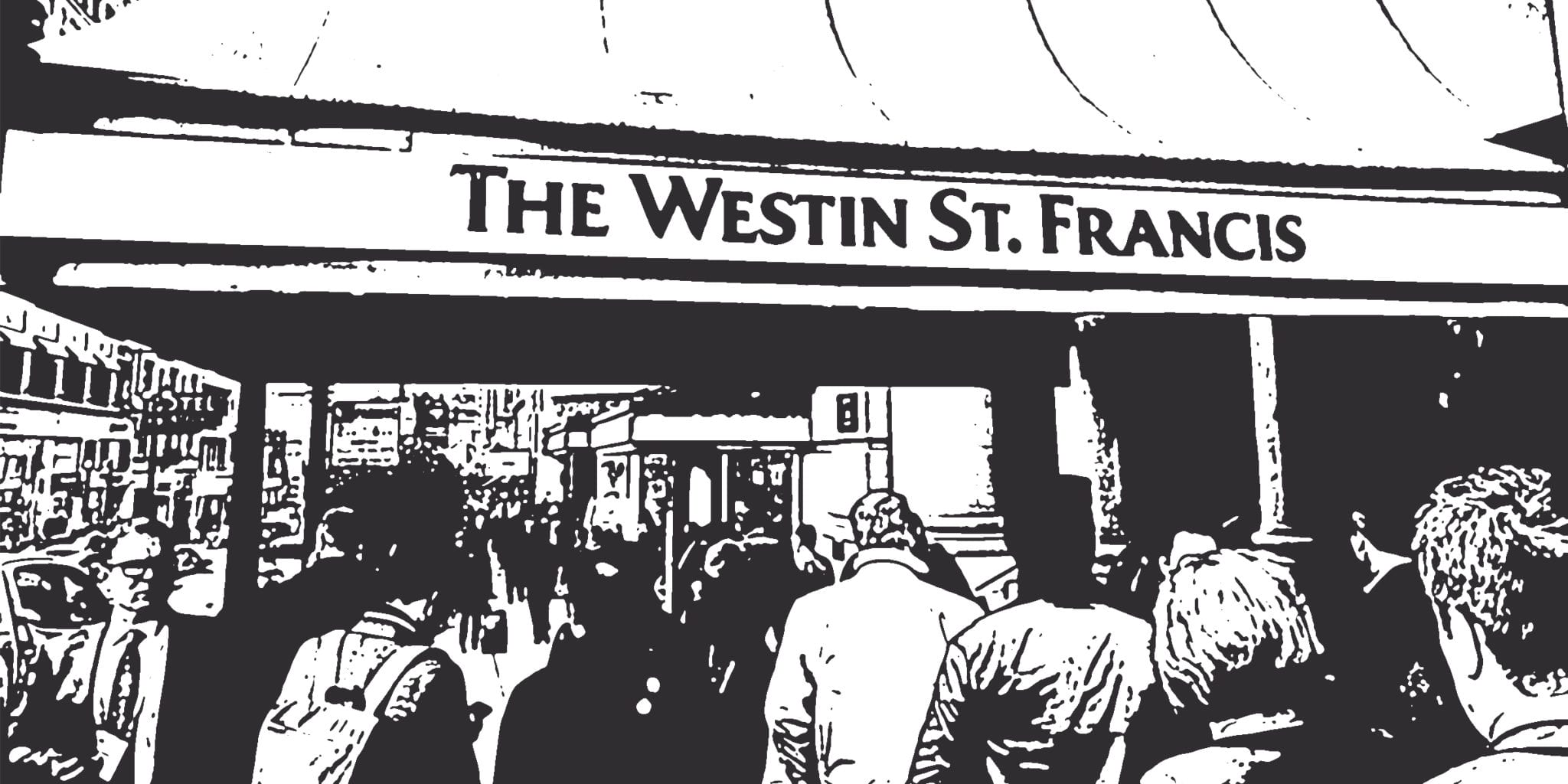 May the can­dle burn for­ev­er: Po­lite re­minders about the JP­Mor­gan con­fab
Biotech Voices is a collection of exclusive opinion editorials from some of the leading voices in biopharma on the biggest industry questions today. Think you have a voice that should be heard? Reach out to Amber Tong.
Ed­i­tor's Note: Biotech Voic­es is a con­tributed col­umn from se­lect End­points News read­ers. Be­low is an anony­mous com­men­tary from a pub­lic biotech CEO who was in­spired to write a de­fense of JP­Mor­gan fol­low­ing a litany of com­plaints.
---
Every year we start the biotech cal­en­dar with a busy Jan­u­ary pil­grim­age where JP­Mor­gan hosts a wide­ly at­tend­ed get to­geth­er that at­tracts big and small to the San Fran­cis­co Union Square neigh­bor­hood. De­spite the peren­ni­al suc­cess of this event, it is in­ter­est­ing to hear re­cent com­plaints from mul­ti­ple voic­es, sug­gest­ing di­min­ish­ing re­turns and wan­ing en­thu­si­asm for fu­ture par­tic­i­pa­tion. While all of these com­plaints may be valid, let's not go over­board and for­get why this event is a key land­mark.
On be­half of the many ben­e­fi­cia­ries of the JP­Mor­gan con­fab, I would like to pro­vide re­spect­ful and po­lite re­minders re­gard­ing the un­par­al­leled val­ue of this meet­ing. I have been com­ing to JP­Mor­gan for ap­prox­i­mate­ly 20 years, no spe­cif­ic fi­nan­cial con­nec­tion with JP­Mor­gan it­self, but I like many oth­ers hope and pray that our in­dus­try's can­dle burns bright­ly, and that the Jan­u­ary mo­men­tum cre­at­ed by JP­Mor­gan's con­fab is peren­ni­al.
Re­minder #1: The core pur­pose is pub­lic bio­phar­ma com­pa­ny guid­ance. The heart of this event, lo­cat­ed on the mez­za­nine floor of the West­in St. Fran­cis, is the need for each pub­lic com­pa­ny to es­tab­lish guid­ance for what they seek to achieve dur­ing the cal­en­dar year. An as­ton­ish­ing­ly high num­ber of well-qual­i­fied pub­lic mar­ket in­vestors come to pre­sen­ta­tions, have 1-on-1 sched­uled meet­ings with com­pa­nies and ex­change ideas in­side the hall­ways of the West­in through­out the week. The qual­i­ty and quan­ti­ty of in­flu­en­tial in­vestors at JP­Mor­gan al­lows large phar­ma, and fledg­ling pub­lic biotechs, to reach a wide au­di­ence in per­son on a sin­gle trip. This is why the event ex­ists and is high­ly re­spect­ed.
Re­minder #2: Gets the buzz go­ing. An enor­mous, per­haps un­re­al­ized, ben­e­fit of JP­Mor­gan is how it tends to ig­nite in­dus­try mo­men­tum each year. We should all re­mem­ber that we are in a high­ly risky busi­ness with more fre­quent fail­ures than suc­cess­es, and it would be easy for us to be­come dour on the chal­lenges of drug de­vel­op­ment. The in­ten­tion­al hold-back of good news by many com­pa­nies un­til JP­Mor­gan cre­ates a spring-load ef­fect that like­ly dri­ves in­vest­ment and risk cap­i­tal cy­cles through the rest of the year. The event ma­te­ri­al­izes themes re­gard­ing how phar­ma is like­ly to be­have, how the mar­kets are like­ly to play and what tech­nol­o­gy waves are go­ing to be an­tic­i­pat­ed for the rest of the year. With­out this, we would like­ly grap­ple for pos­i­tive news, or even di­rec­tion, for months in the new year.
Re­minder #3: The by­stander ef­fect. Many, many biotech com­pa­nies have been launched, fi­nanced, bought and part­nered dur­ing this week with­out hold­ing an ac­tu­al in­vite to JP­Mor­gan it­self. A by­stander ef­fect is cre­at­ed be­cause every ma­jor phar­ma hosts meet­ings out­side of the core meet­ing, pro­vid­ing a tar­get rich en­vi­ron­ment for emerg­ing com­pa­nies to sell their wares. Even if these meet­ings are short, and mere­ly in­tro­duc­to­ry in na­ture, they pro­vide an av­enue for phar­ma mon­ey to meet biotech as­sets. Al­lows phar­ma to triage who they want to li­cense or buy for their strate­gic ther­a­peu­tic area needs dur­ing the com­ing year. This is worth gold for every emerg­ing biotech com­pa­ny that wants to con­tem­plate a part­ner­ship to fur­ther their busi­ness. While per­haps not as large as some oth­er part­ner­ing-on­ly fo­cused events, the by­stander ef­fect of JP­Mor­gan is a life-line for key parts of the in­dus­try.
Re­minder #4: The de­mand-and-sup­ply pen­du­lum. The cost of at­tend­ing JP­Mor­gan, or be­ing a by­stander, has in­creased re­mark­ably over the years. The in­dus­try is gath­er­ing mo­men­tum, hir­ing more peo­ple, de­ploy­ing more cap­i­tal and there­fore it is no sur­prise that peo­ple are will­ing to spend more to at­tend the bio­phar­ma su­per­bowl. We are at a tip­ping point where peo­ple are dis­gust­ed, but this will not lead to a dra­mat­ic pull back but more of a grad­ual re­cal­i­bra­tion. De­pend­ing on busi­ness mod­els, some com­pa­nies ap­pro­pri­ate­ly will not find the cost to be worth­while and will hence make de­ci­sions ac­cord­ing­ly next year, which will bring the pen­du­lum back to a point where San Fran­cis­co ho­tels and restau­rants will ad­just prices clos­er to nor­mal lev­els. For most of us, the cost is def­i­nite­ly worth­while.
Re­minder #5: Thank you JP­Mor­gan an­a­lysts. If any­one has the right to com­plain, it's the JP­Mor­gan an­a­lyst team that is re­spon­si­ble for cov­er­ing >200 pre­sent­ing com­pa­nies at this con­fer­ence. It is their work that at­tracts pub­lic com­pa­nies and in­vestors to at­tend. I can­not imag­ine the hours they (Chris, Cory, Anu­pam, Jes­si­ca, Er­ic and oth­ers) must put in to pre­pare for com­pa­ny guid­ance and then write re­ports on each com­pa­ny post-pre­sen­ta­tion. Every pub­lic com­pa­ny CEO ap­pre­ci­ates your ef­fort.
I wrote this anony­mous­ly in or­der to avoid dis­trac­tion from my of­fi­cial com­pa­ny nar­ra­tive, but I rep­re­sent a con­tin­gent of bio­phar­ma CEOs that are thank­ful for what our in­dus­try has be­come and the role that the JP­Mor­gan con­fer­ence has played over the years. May the can­dle burn for­ev­er.
---
Im­age: West­in St. Fran­cis ho­tel SHEHLA SHAKOOR for END­POINTS NEWS