Young an­ti-ag­ing field takes big step with Mayo Clin­ic senolyt­ics show­case
The idea that flush­ing senes­cent cells — those old, fa­tigued cells that cease to di­vide — from the body may rid the body of harm­ful pro­teins has been one of the promi­nent pro­pos­als in the an­ti-ag­ing sphere. Hav­ing gen­er­at­ed a stream of an­i­mal da­ta to sup­port the hy­poth­e­sis, the Mayo Clin­ic now has re­sults from an ear­ly hu­man study sug­gest­ing they have found drugs that can do ex­act­ly that.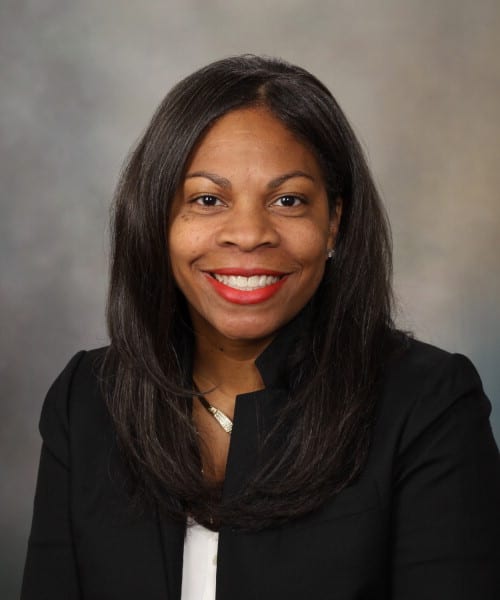 Latonya Hick­son
To be sure, the main goal of the Phase I tri­al wasn't to show the ef­fects of de­creas­ing senes­cent cells in the body; rather, the sci­en­tists were keen to prove that a senolyt­ic reg­i­men they've test­ed in mice works the same way in hu­mans.
This is sig­nif­i­cant be­cause de­spite the pub­li­ca­tion of first-in-hu­man da­ta in Jan­u­ary, "so far, there has been no di­rect demon­stra­tion of senes­cent cell clear­ance by senolyt­ic drugs in peer-re­viewed pub­lished hu­man clin­i­cal tri­als," the au­thors wrote in EBio­Med­i­cine.
For the small tri­al, re­searchers de­ployed dasa­tinib and quercetin; the for­mer is a can­cer drug al­so known as Spry­cel while the lat­ter is a plant de­riv­a­tive. Nine pa­tients with di­a­betes-re­lat­ed chron­ic kid­ney dis­ease were re­cruit­ed and giv­en the treat­ments for three days.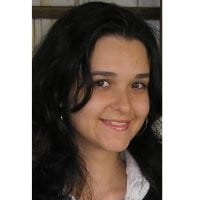 Laris­sa Langhi Pra­ta
While the drugs were out of the sys­tem with­in a few days, the ef­fects ap­peared to per­sist, the team — with LaTonya Hick­son and Laris­sa Langhi Pra­ta as the co-first au­thors — re­port­ed:
Key mark­ers of senes­cent cell bur­den were de­creased in adi­pose tis­sue and skin biop­sied from sub­jects 11 days af­ter com­plet­ing the 3-day course of D + Q, as were key cir­cu­lat­ing SASP fac­tors, com­pared to be­fore ad­min­is­tra­tion of these senolyt­ic drugs.
Such proof about the mech­a­nism of ac­tion bol­sters their pre­vi­ous work sug­gest­ing that a brief course of dasa­tinib plus quercetin im­proved phys­i­cal func­tions for pa­tients with id­io­path­ic pul­monary fi­bro­sis — a tough-to-treat dis­ease.
While small-scale, the tri­al is a sig­nif­i­cant step for­ward for the trans­la­tion of senolyt­ic ther­a­pies, ac­cord­ing to Ronald Ko­han­s­ki, deputy di­rec­tor of the di­vi­sion of ag­ing bi­ol­o­gy at the Na­tion­al In­sti­tute of Ag­ing.
"The demon­stra­tion that senes­cent cell num­bers can be re­duced in two tis­sues in hu­mans is an im­por­tant ad­vance based on the com­pelling ev­i­dence from stud­ies in lab­o­ra­to­ry mice," he said in a state­ment.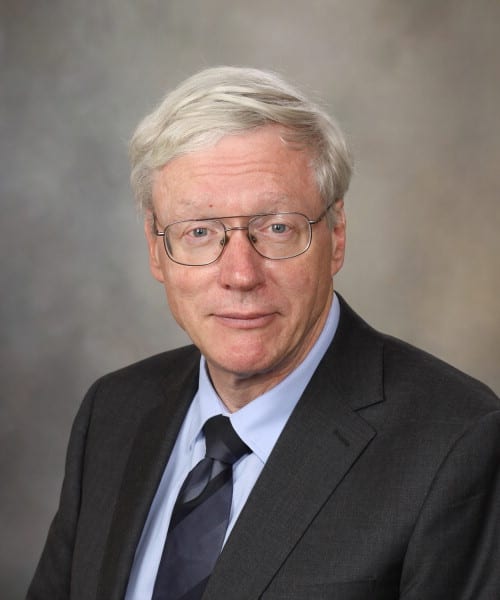 James Kirk­land
Chron­ic kid­ney dis­ease is just one of many age-re­lat­ed ail­ments that the team be­lieves senolyt­ics can de­lay, pre­vent or treat, said se­nior au­thor James Kirk­land (who heads Mayo's Robert and Ar­lene Ko­god Cen­ter on Ag­ing).
His col­leagues at Mayo have pre­vi­ous­ly flagged Alzheimer's and Parkin­son's as dis­eases where purg­ing senes­cent cells can make a big dif­fer­ence.
In case any­one gets over­ly ex­cit­ed, though, the sci­en­tists felt the need to con­clude their pa­per with a note of cau­tion:
The field of senolyt­ics is new. The first clin­i­cal tri­al of senolyt­ic agents was on­ly re­port­ed in Jan­u­ary 2019. The find­ings re­port­ed here are pre­lim­i­nary re­sults from an on­go­ing clin­i­cal tri­al of senolyt­ics for treat­ing dys­func­tion in pa­tients with di­a­bet­ic chron­ic kid­ney dis­ease. Few­er than 150 sub­jects have been treat­ed with these drugs in the con­text of clin­i­cal tri­als that we are aware of so far. In ad­di­tion to side ef­fects re­lat­ed to in­di­vid­ual senolyt­ic drugs known from oth­er con­texts in which those drugs have been used, there could turn out to be se­ri­ous side-ef­fects of senolyt­ics as a class, which are not yet known. We cau­tion against the use of senolyt­ic agents out­side the con­text of clin­i­cal tri­als un­til more is known about their ef­fects and side ef­fects.