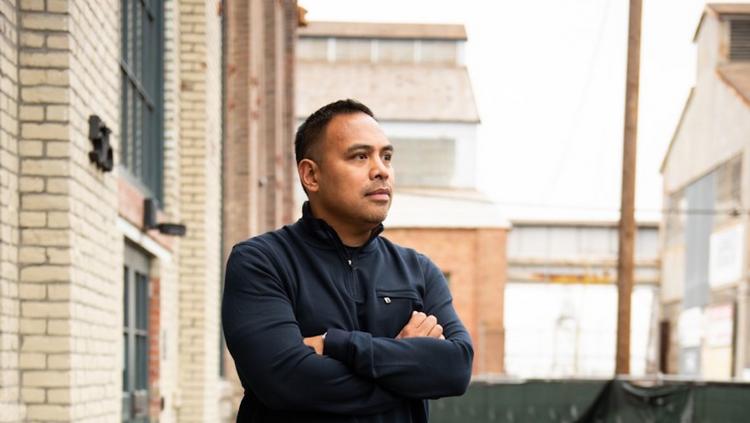 Jason Coloma, Maze Therapeutics CEO
Maze Ther­a­peu­tics spins out two new com­pa­nies with Al­loy and Bridge­Bio
The start­up has be­come the starter.
Just un­der two years af­ter burst­ing on­to the scene with close to $200 mil­lion, Maze Ther­a­peu­tics is spin­ning out two new com­pa­nies, fo­cus­ing its hu­man ge­net­ics and func­tion­al ge­nomics plat­form on oph­thal­mol­o­gy and car­dio­vas­cu­lar dis­ease.
The new com­pa­nies — Broad­wing Bio and Con­tour Ther­a­peu­tics — were formed from part­ner­ships with Al­loy Ther­a­peu­tics and Bridge­Bio re­spec­tive­ly. While the com­pa­nies are keep­ing the fi­nan­cial terms un­der wraps, Maze says it has three pro­grams go­ing be­tween the two col­lab­o­ra­tions.
Maze launched last Feb­ru­ary with a $191 mil­lion in­fu­sion led by in­vestors Third Rock Ven­tures and ARCH Ven­ture Part­ners. Its COM­PASS plat­form is de­signed to do three things, CEO Ja­son Colo­ma ex­plained: iden­ti­fy par­tic­u­lar drug tar­gets through large amounts of hu­man ge­net­ic and func­tion­al ge­nom­ic da­ta; as­sess the best way those tar­gets can be drugged; and iden­ti­fy the pa­tients who would best ben­e­fit from the treat­ment.
Broad­wing will pair the COM­PASS plat­form with Al­loy's ATX-Gx mouse plat­form for an­ti­body dis­cov­ery to gen­er­ate oph­thal­mol­o­gy can­di­dates — an area where Colo­ma said there hasn't been a lot of progress in iden­ti­fy­ing ge­net­ic sub­sets of pa­tients.
"If you look at dis­eases like glau­co­ma, by and large, there hasn't been a lot of in­no­va­tion there. And we haven't been re­al­ly able to find re­al ge­net­ic dri­vers where we think there's go­ing to be many pa­tients that can ben­e­fit," he said.
An­drew Pe­ter­son, Genen­tech's for­mer se­nior mol­e­c­u­lar bi­ol­o­gy and meta­bol­ic dis­ease di­rec­tor, has been tapped to lead the charge as founder and CEO.
The Bridge­Bio part­ner­ship is fo­cused on car­dio­vas­cu­lar dis­ease, and unites con­nec­tions from Bridge­Bio, Maze and MyoKar­dia — which was co-found­ed by se­nior lead­ers at Bridge­Bio and Maze. Richard Scheller and Maze founder Charles Hom­cy, for ex­am­ple, are on both the Birdge­Bio and Maze boards. And Bridge­Bio CEO Neil Ku­mar and Hom­cy both trace back to MyoKar­dia.
"So a lot of this was re­al­ly based on, how we can get a lot of these peo­ple back to­geth­er … in the sense of build­ing out an­oth­er sort of area in pre­ci­sion med­i­cine car­di­ol­o­gy?" Colo­ma said.
Both part­ner­ships are still ear­ly in drug dis­cov­ery, and while no spe­cif­ic can­di­dates have been an­nounced, Colo­ma says more news should come in the next 12 months.
"What we want­ed to do … was think about a dif­fer­ent type of mod­el to re­al­ly ad­vance these par­tic­u­lar drug pro­grams. I think we found part­ners that al­low us to do that," Colo­ma said.