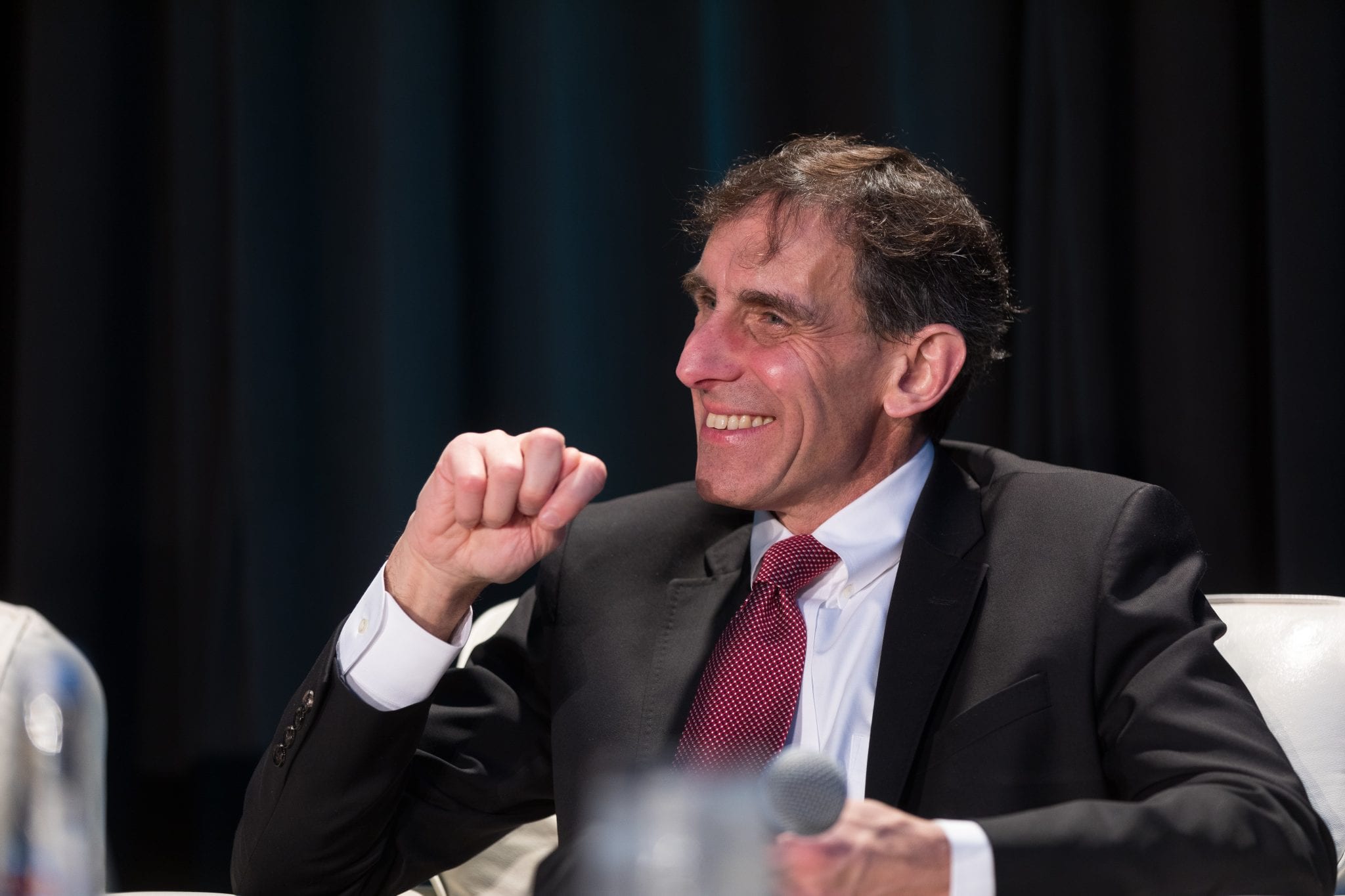 Andy Plump (Jeff Rumans for Endpoints News @ JPM19)
MD An­der­son emerges with strong ev­i­dence for nat­ur­al killer cell ther­a­py, and Take­da looks like a win­ner
As far as bi­o­log­i­cal brand­ing goes, it's hard to beat nat­ur­al killer cells.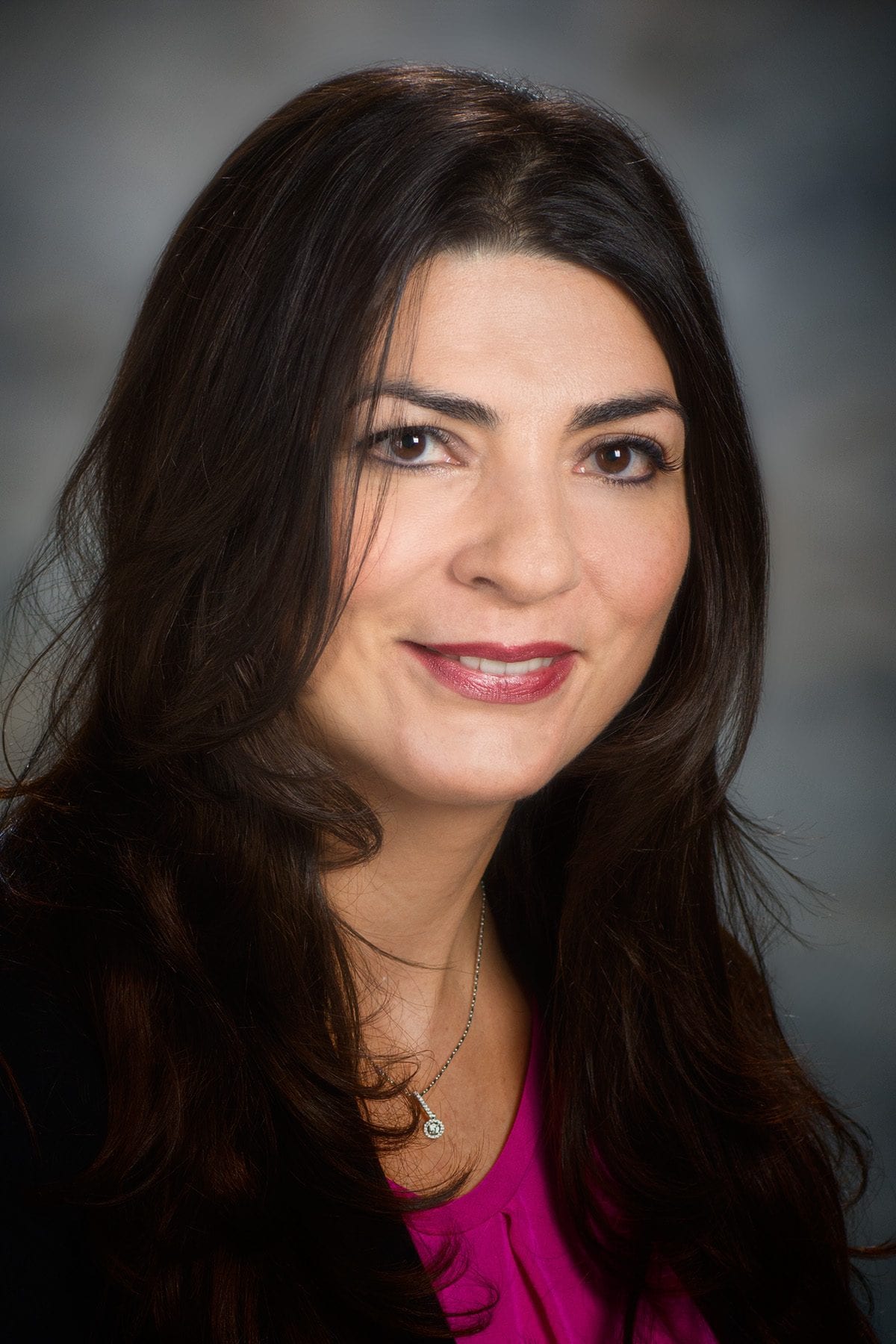 Katay­oun Rez­vani
These im­mune re­spon­ders earned their moniker in the '70s for their ap­par­ent abil­i­ty to kill virus­es and some tu­mor cells quick­ly and with­out ini­tial train­ing. And in re­cent years, as sci­en­tists be­gan re-en­gi­neer­ing T cells to at­tack eva­sive tu­mors and cre­at­ing the first CAR-T treat­ments, re­searchers start­ed se­ri­ous­ly ex­plor­ing how to do the same with nat­ur­al killers.
Now, MD An­der­son has emerged with some of the first clin­i­cal proof this can work. A team led by Katay­oun Rez­vani at­tached CARs – chimeric anti­gen re­cep­tors – for CD19 to nat­ur­al killer cells and in­ject­ed them in­to 11 pa­tients with ei­ther non-Hodgkin lym­phoma or chron­ic lym­pho­cyt­ic leukemia. Sev­en of them had a com­plete re­sponse; their tu­mors van­ished.
The news is a step for­ward in nat­ur­al killer cell re­search and for can­cer cell ther­a­py as a field. It's al­so a good sign for Take­da, who li­censed the ther­a­py for an undis­closed sum in No­vem­ber as part of a broad push to reignite an ail­ing R&D en­gine. Re­sults from the Phase I/II study were pub­lished in the New Eng­land Jour­nal of Med­i­cine.
Much of the in­ter­est around nat­ur­al killer cell ther­a­py, or CAR-NK, stems from their po­ten­tial as a form of "off-the-shelf CAR-T." CAR-T treat­ments such as Kite Phar­ma's Yescar­ta and No­var­tis' Kym­ri­ah have dis­ap­point­ed com­mer­cial­ly be­cause they have to be done us­ing a pa­tient's own cells, set­ting off a long and cost­ly process that both lim­it the num­ber of pa­tients it can help and po­ten­tial prof­it. You can't use donor T cells now in part be­cause it would like­ly trig­ger graft-ver­sus-host dis­ease, al­though there are on­go­ing ef­forts to get around that and make an al­lo­genic CAR-T.
But for­eign nat­ur­al killer cells don't cause graft-ver­sus-host dis­ease. So rather than draw­ing mil­lions of a pa­tient's cells, treat­ing them with a re­cep­tor over weeks or months and then rein­ject­ing them in­to a pa­tient, Rez­vani could use do­nat­ed um­bil­i­cal cord blood. For 9 of the 11 pa­tients, the team found a par­tial donor match and for the last 2, the cells were com­plete­ly mis­matched. None of the pa­tients ex­pe­ri­enced GVHD.
"We have shown that we can man­u­fac­ture hun­dreds of dos­es of CAR NK cells from a sin­gle unit of cord blood," Rez­vani said in De­cem­ber. "Ul­ti­mate­ly, our plan is to freeze and store these CAR NK cells in a cell bank so that when a pa­tient comes to the clin­ic, we can take those CAR NK cells im­me­di­ate­ly from the bank to treat the pa­tients, mak­ing this a tru­ly off-the-shelf-prod­uct."
Rez­vani's team took iso­lat­ed nat­ur­al killers cells from the um­bil­i­cal cord blood, ge­net­i­cal­ly mod­i­fied them to iden­ti­fy can­cers that would oth­er­wise evade the cells, "ar­mored" the nat­ur­al killers with IL-15 and fi­nal­ly in­ject­ed them in­to 11 pa­tients who had al­ready been through a me­di­an of 4 lines of ther­a­py. Most be­gan to re­spond with­in 30 days. Af­ter 13.8 months, sev­en were still dis­ease-free, al­though the re­searchers said the ac­tu­al du­ra­tion of re­sponse couldn't be mea­sured be­cause pa­tients went on oth­er ther­a­pies af­ter re­ceiv­ing the CAR-NK.
The oth­er ben­e­fit of nat­ur­al killer cells is that they ap­pear to not cause the main tox­i­c­i­ty that CAR-T can cause: cy­tokine re­lease syn­drome, a po­ten­tial­ly dead­ly sce­nario in which the mod­i­fied im­mune cells re­lease bil­lions of in­flam­ma­tion-caus­ing mol­e­cules. This syn­drome is thought to be caused by IL-6, and nat­ur­al killers give off far less of that pro­tein than T cells.
The ther­a­py could reach pa­tients soon, at least by the stan­dards of ear­ly-stage can­cer stud­ies. Take­da R&D chief Andy Plump told End­points News in No­vem­ber they were look­ing to ini­ti­ate a piv­otal tri­al in 2021.