Med­i­cines Co, Al­ny­lam gen­er­ate pos­i­tive buzz with ev­i­dence of a durable, 6-month LDL re­sponse to PC­SK9 ri­val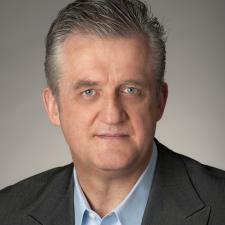 Clive Mean­well, CEO
The Med­i­cines Com­pa­ny $MD­CO and its part­ner Al­ny­lam $AL­NY post­ed an im­pres­sive set of 6-month re­sults for the first batch of pa­tients to reach the an­nu­al halfway mark on their new and per­haps much eas­i­er PC­SK9 drug reg­i­men. A sin­gle 300 mg in­jec­tion of their RNAi drug — now dubbed in­clisir­an — reg­is­tered a mean 43% re­duc­tion in bad LDL cho­les­terol af­ter 180 days, trig­ger­ing some ex­cit­ed buzz among the an­a­lysts fol­low­ing this pro­gram.
The Med­i­cines Com­pa­ny has at­tract­ed some con­sid­er­able en­thu­si­asm for a cho­les­terol drug that might on­ly be need­ed to be dosed two or three times a year—high­light­ing a drug that could well slap down ap­proved ther­a­pies from Am­gen and Sanofi/Re­gen­eron. So when they turned up with a late-break­er at the Amer­i­can Heart As­so­ci­a­tion Sci­en­tif­ic Ses­sions 2016 in New Or­leans, an­a­lysts were ready to clap at the first sol­id sign of dura­bil­i­ty from the first 189 sub­jects in the 497-pa­tient study.
Two 300 mg in­jec­tions of the drug trig­gered a 57% mean drop in LDL on day 120 and 52% by day 180.
"To­geth­er these da­ta sup­port fea­si­bil­i­ty for tri-an­nu­al and po­ten­tial­ly bi-an­nu­al dos­ing," wrote Gena Wang, an an­a­lyst at Jef­feries.
Umer Raf­fat from Ever­core ISI not­ed:
Ph 2 PC­Sk9 da­ta pre­sent­ed at AHA just now looks very con­sis­tent and durable through day 180 (pts get­ting sin­gle in­jec­tion had -43% LDL re­duc­tion at day 180).

I am get­ting sev­er­al ques­tions on 1 death in the 500 mg arm: it was in a pa­tient with ex­ten­sive CAD his­to­ry and mul­ti­ple CV events in the past (note that ex­clu­sion cri­te­ria on­ly se­lect­ed out pts with MACE event with­in last 6 months). Al­so, 1 case of ALT>3ULN oc­curred in a pa­tient es­ca­lat­ing dose of statin."
Both Am­gen as well as the team from Sanofi/Re­gen­eron have been forced to lay out dis­ap­point­ing launch­es for their PC­SK9 of­fer­ings, both tapped as like­ly block­busters in the mak­ing. The cost, as well as ques­tions of the un­der­ly­ing health ben­e­fits, have con­spired to lim­it their ini­tial use.
The dream sce­nario from Clive Mean­well, the CEO:
"We will fo­cus our re­sources on in­clisir­an for ag­gres­sive Phase 3 de­vel­op­ment to en­sure that this promis­ing agent is in­ves­ti­gat­ed thor­ough­ly and rapid­ly in Phase III, sub­mit­ted to world­wide reg­u­la­to­ry agen­cies and, if ap­proved, made avail­able to mil­lions of at-risk, of­ten non-ad­her­ent, pa­tients world­wide who con­tin­ue to grap­ple with the re­al­i­ties and risks of high LDL-C."