Med­i­cines Co., Al­ny­lam pre­pare to throw the dice on a late-stage ef­fort to leapfrog PC­SK9 gi­ants
While Am­gen and its ri­vals at Re­gen­eron/Sanofi strug­gle to es­tab­lish a mar­ket for their pi­o­neer­ing PC­SK9 ther­a­pies — while grap­pling over a nasty law­suit over the IP — Al­ny­lam $AL­NY and The Med­i­cines Com­pa­ny $MD­CO are hatch­ing plans for a come-from-be­hind at­tempt to leapfrog the squab­bling fron­trun­ners.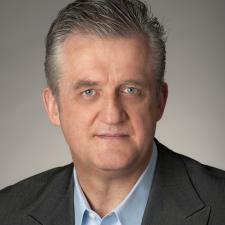 Clive Mean­well, The Med­i­cines Com­pa­ny
This morn­ing the com­pa­nies an­nounced that the FDA has signed off on their Phase III pro­gram, which will en­roll a to­tal of 3,000 sub­jects with ath­er­o­scle­rot­ic car­dio­vas­cu­lar dis­ease and fa­mil­ial hy­per­c­ho­les­terolemia to test the abil­i­ty of in­clisir­an to slash LDL over 18 months. And they aren't wait­ing for the re­sults to be­gin their car­dio out­comes study.
Re­searchers plan to sweep up 14,000 pa­tients for the out­comes study, look­ing to see if this new drug can im­press pay­ers with da­ta on a com­pos­ite of coro­nary heart dis­ease death, non-fa­tal my­ocar­dial in­farc­tion and fa­tal and non-fa­tal is­chemic stroke.
That's a tricky propo­si­tion, though.
Am­gen hit marks for sev­er­al out­comes with their car­dio fol­low-up tri­al ear­li­er this year, but was slapped with a back­lash of skep­ti­cism from an­a­lysts and pay­ers who want­ed to see bet­ter da­ta to jus­ti­fy the price of the drug — par­tic­u­lar­ly on re­duc­ing mor­tal­i­ty. Am­gen's mon­ey-back guar­an­tee for pa­tients on their drug who go on to ex­pe­ri­ence a heart at­tack failed to win over the doubt­ful, who were quick to do the math on costs and sav­ings.
Learn­ing from the pi­o­neers, The Med­i­cines Com­pa­ny and Al­ny­lam — which de­vel­oped the RNA drug — want to nail down the right da­ta and then an­gle in with a drug that may on­ly have to be giv­en two or three times each year. Af­ter that, the whole glob­al bat­tle for mar­ket share could get down to price.
Last fall re­searchers in the Phase II study re­port­ed that a sin­gle 300 mg in­jec­tion of their RNAi drug — now dubbed in­clisir­an — reg­is­tered a mean 43% re­duc­tion in bad LDL cho­les­terol af­ter 180 days, trig­ger­ing some ex­cit­ed buzz among the an­a­lysts fol­low­ing this pro­gram.
Not­ed Med­i­cines Co. CEO Clive Mean­well:
Al­though not re­quired for the NDA, we will al­so per­form an ag­gres­sive car­dio­vas­cu­lar out­comes tri­al in high-risk sub­jects with AS­CVD and/or risk-equiv­a­lents, such as di­a­betes. We be­lieve that pos­i­tive out­comes da­ta, with pri­ma­ry out­come clin­i­cal ef­fects greater than those re­port­ed for an­ti-PC­SK9 mon­o­clon­al an­ti­bod­ies, will dri­ve a high lev­el of com­pet­i­tive­ness in the world­wide mar­ket – which we ex­pect to be­come very large.
Sanofi and Re­gen­eron, mean­while, ex­pect to have their car­dio da­ta avail­able lat­er this year, hop­ing to trump Am­gen as the com­pa­nies fight it out on the patent front.