The Med­i­cines Com­pa­ny touts fresh ev­i­dence that their PC­SK9si can durably bat down LDL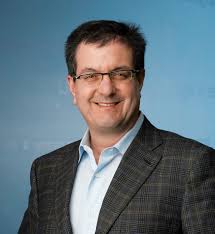 John Maraganore, Al­ny­lam
The ex­ec­u­tive crew at The Med­i­cines Com­pa­ny say that they re­main on track with an ear­ly-stage PC­SK9 that re­li­ably knocked down lev­els of bad cho­les­terol, clear­ing one more hur­dle in a long jour­ney aimed at de­liv­er­ing a new ther­a­py that can beat out the pi­o­neers in the field with a drug that will on­ly need to be ad­min­is­tered two, three or four times a year.
There's noth­ing new about PC­SK9 drugs, de­signed to slash LDL. Am­gen and the Re­gen­eron/Sanofi team de­liv­ered back-to-back ther­a­pies that do the same thing. But The Med­i­cines Com­pa­ny be­lieves it can roll up the mar­ket with a new and bet­ter ap­proach in-li­censed from Al­ny­lam that will be much eas­i­er to re­main com­pli­ant on.
Clive Mean­well, The Med­i­cines Com­pa­ny
The top-line in­ter­im analy­sis show­ing that PC­SK9si was con­tin­u­ing to look ef­fec­tive at the 90-day mar­ket — along with an ab­sence of safe­ty is­sues — stoked fresh hopes that the biotech com­pa­ny could be on­to some­thing. And the com­pa­ny is promis­ing an even more ad­vanced peak at the da­ta at the big AHA meet­ing next month.
"Mgmt cites the da­ta as "ro­bust" and that the LDL curves are 'tight,'" telegraphed Ever­core ISI's Umer Raf­fat Tues­day morn­ing. "Com­pa­ny plans on head­ing in­to an ag­gres­sive Ph 3."
That was en­cour­ag­ing enough for in­vestors to dri­ve shares of The Med­i­cines Com­pa­ny $MD­CO up 6% this morn­ing.
Last year, The Med­i­cines Com­pa­ny CEO Clive Mean­well and Al­ny­lam CEO John Maraganore out­lined plans for a years-long ef­fort aimed at dis­rupt­ing what is wide­ly ex­pect­ed to be­come a large mar­ket for these PC­SK9 cho­les­terol drugs. And Maraganore has told End­points that he be­lieves their drug is a sure-fire block­buster in the mak­ing.
Med­i­cines Com­pa­ny CEO Clive Mean­well had this to say to­day:
"These com­pelling in­ter­im da­ta af­firm PC­SK9si's high­ly-com­pet­i­tive pro­file and val­i­date PC­SK9si's game-chang­ing po­ten­tial. We look for­ward to pre­sent­ing re­sults from the ORI­ON-1 study, in­clud­ing Day 180 fol­low-up for up to 200 pa­tients, at the AHA meet­ing on No­vem­ber 15, 2016."