Medicxi, RA Cap­i­tal join $30M round for Dutch biotech's late-stage trans­plan­ta­tion med
Bring­ing Medicxi and RA Cap­i­tal Man­age­ment in­to the fold, Xenikos has clinched $30 mil­lion in Se­ries B fund­ing to push its trans­plan­ta­tion med through the last big re­search lap be­fore ap­proach­ing reg­u­la­tors' doors.
Ni­jmegen, the Nether­lands-based Xenikos is de­vel­op­ing a ther­a­py for steroid-re­sis­tant acute graft-ver­sus-host dis­ease called T-Guard, which helps re­store bal­ance in the im­mune sys­tem fol­low­ing hematopoi­et­ic stem cell trans­plan­ta­tion. With the new funds, the biotech plans to con­duct Phase III tri­als in both the US and EU — where T-Guard has been des­ig­nat­ed an or­phan drug — as well as in­vest in com­mer­cial scale pro­duc­tion.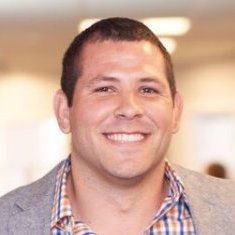 Jake Sim­son
"Trans­plan­ta­tion med­i­cine has been starved of in­no­va­tion for decades. For the thou­sands of pa­tients re­ceiv­ing an al­lo­graft each year, GVHD can dash the hopes of re­cov­ery and cure," said Jake Sim­son, prin­ci­pal at RA Cap­i­tal, who's join­ing Xenikos' board along­side Medicxi's Jon Ed­wards.
A small Phase I/II study in­volv­ing 20 pa­tients showed T-Guard has the po­ten­tial to es­sen­tial­ly cure the of­ten fa­tal com­pli­ca­tion with­in one week of treat­ment. The reg­is­tra­tion tri­als are set to com­mence in 2019.
As T-Guard works by tar­get­ing CD3 and CD7 mol­e­cules on T cells and NK cells, Xenikos al­so sees a po­ten­tial ap­pli­ca­tion in oth­er au­toim­mune dis­eases like trans­plant-re­lat­ed re­jec­tion and acute sol­id-or­gan re­jec­tion.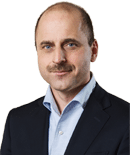 Yp­ke van Oost­er­hout
"This round of fi­nanc­ing is a crit­i­cal mile­stone in our Com­pa­ny's his­to­ry, help­ing us bring T-Guard to mar­ket for treat­ing steroid-re­sis­tant aGVHD in both the US and the EU," said Yp­ke van Oost­er­hout, CEO of Xenikos.