Medicxi, Tai­ho in­fuse €30M in­to Evotec spin­out — eye­ing can­cer meds tar­get­ing DNA dam­age re­sponse path­ways
Bet­ting on DNA dam­age re­sponse as the next big fron­tier in can­cer ther­a­pies, Evotec is spin­ning out some of its dis­cov­ery-stage work and drug tar­gets in­to a start­up dubbed Break­point Ther­a­peu­tics.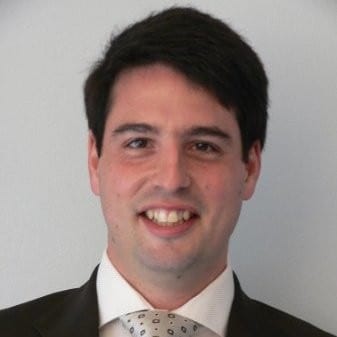 Daniel Spei­del LinkedIn
Medicxi and Tai­ho Ven­tures are jump­ing on board for an ini­tial €30 mil­lion ($33.6 mil­lion) haul along­side the Ger­man biotech. For Medicxi the project aligns close­ly with its as­set-cen­tric in­vest­ing phi­los­o­phy, while Tai­ho will be draw­ing from an ex­pand­ed in­vest­ment pool that it has pre­vi­ous­ly in­di­cat­ed would be re­served for first-in-class on­col­o­gy pro­grams.
Evotec's own eq­ui­ty will be kept un­der 50%, it added.
The un­der­ly­ing con­cept is fair­ly well es­tab­lished: While nor­mal cells uti­lize sig­nal­ing path­ways to de­tect and re­spond to dam­age that af­fects their DNA, many can­cer cells have ge­net­i­cal­ly al­tered DNA dam­age re­sponse path­ways that al­low them to re­sist ex­ist­ing ther­a­pies like ra­di­a­tion and chemother­a­py. But these same changes can al­so ex­pose them to drugs that mod­u­late DDR path­ways. PARP in­hibitors — such as Mer­ck and As­traZeneca's trail­blaz­ing Lyn­parza — are ex­am­ples of such a drug.
We don't know much yet about the tar­gets Break­point will pur­sue, ex­cept that they ex­pect to de­liv­er the first IND-ready drug in 2022.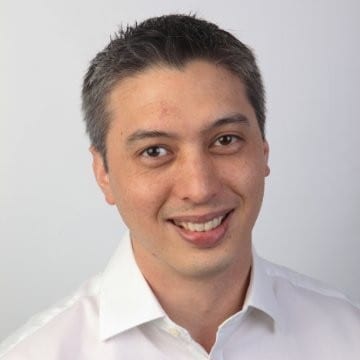 Jon Hol­lick LinkedIn
Daniel Spei­del, a for­mer Uni­ver­si­ty of Syd­ney re­searcher who moved to Ham­burg to lead Evotec's on­col­o­gy ini­tia­tives last year, will over­see the high­ly vir­tu­al set up. The Evotec sci­en­tists who have ini­ti­at­ed and been work­ing on these projects will con­tin­ue to screen and shape the drugs on the com­pa­ny's plat­form, which has at­tract­ed a good num­ber of bio­phar­ma part­ner­ships.
His co-man­ag­ing di­rec­tor will be Jonathan Hol­lick, who's based out of Evotec's Ox­ford site.
So­cial im­age: Evotec Ham­burg Site