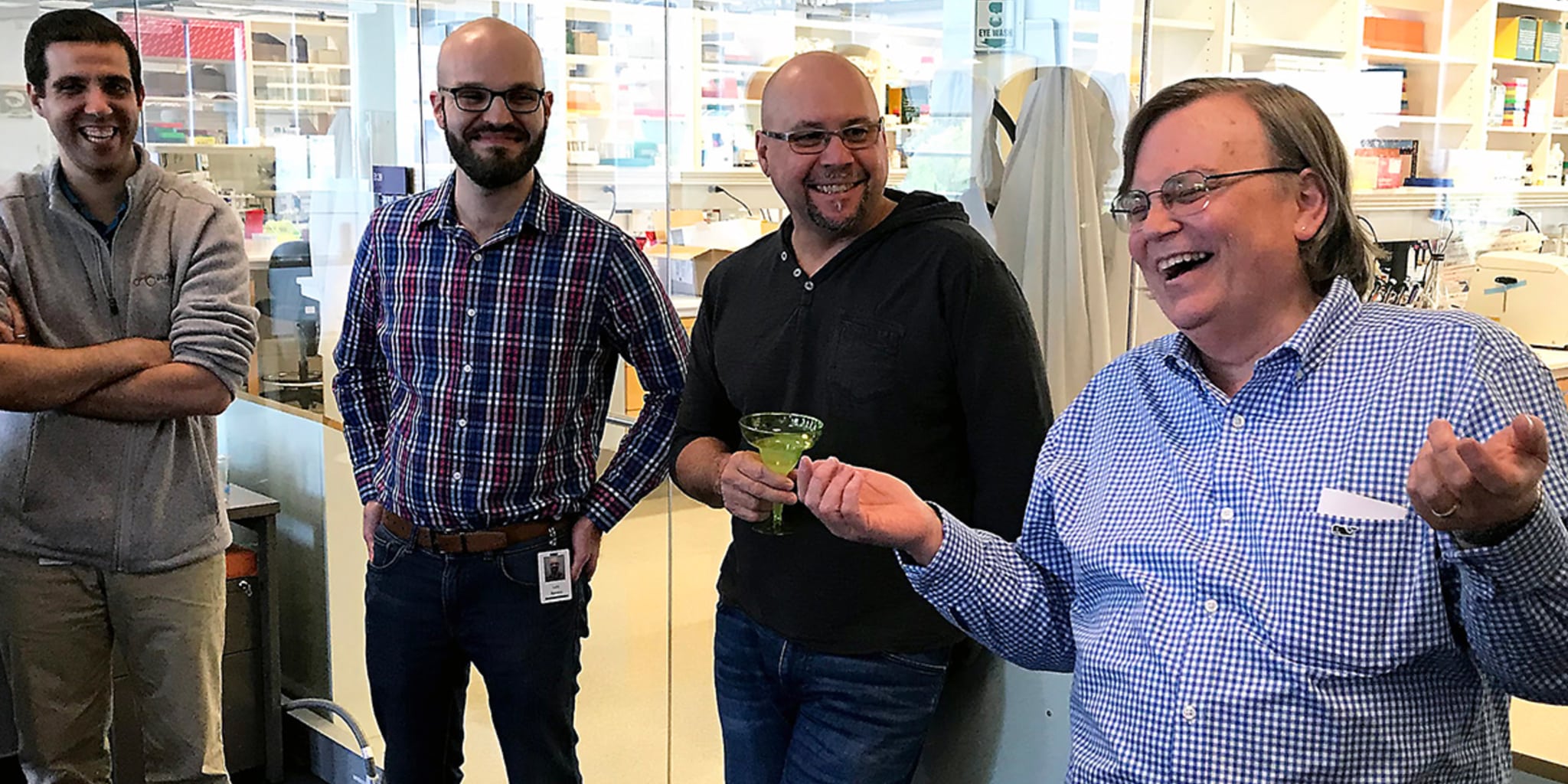 Meet Jen­nifer Pet­ter: Boston start­up Ar­rakis cel­e­brates a big per­son­al tran­si­tion for top ex­ec
A Boston start­up that made this year's list of promis­ing new biotech ven­tures to watch is cel­e­brat­ing some per­son­al news about one of its founders to­day: its chief sci­en­tif­ic of­fi­cer is trans­gen­der. Al­though known as Russ Pet­ter in the past, she now goes by Jen­nifer Pet­ter.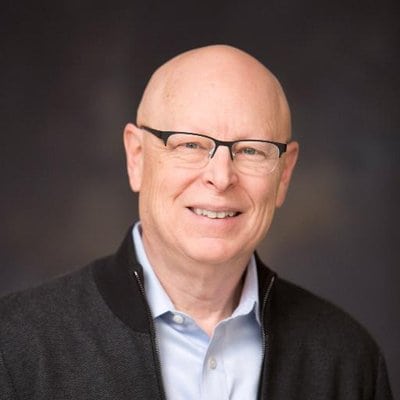 Michael Gilman
The com­pa­ny, Ar­rakis Ther­a­peu­tics, is step­ping for­ward to warm­ly ap­plaud her tran­si­tion, start­ing first with a blog writ­ten by its CEO Michael Gilman and post­ed to the com­pa­ny web­site.
I talked with Pet­ter this morn­ing to hear her side of the com­pa­ny's re­ac­tion to her news.
"The re­sponse was re­al­ly won­der­ful; re­mark­ably pos­i­tive," she said. "I would al­so say it al­so fol­lowed gen­er­a­tional lines. Peo­ple clos­er to my age tend­ed to have a, 'Wow that's strange' re­sponse. Younger peo­ple were very mat­ter of fact: 'What's your name? What's your pro­noun? What's for lunch?"
In the blog, Gilman shares not on­ly Pet­ter's sto­ry but his own per­son­al re­ac­tion to her tran­si­tion. Al­though Gilman has known Pet­ter for 20 years, it was on­ly re­cent­ly that he learned of Pet­ter's plans to come out as trans­gen­der — it came up over din­ner ear­li­er this spring.
This is Russ's sto­ry to tell, but I'll just say that, while I was al­ways a fan of Russ's prowess and cre­ativ­i­ty as a med­i­c­i­nal chemist, his sharp mind and quick wit, his ridicu­lous­ly vast work­ing vo­cab­u­lary, and his out-there icon­o­clasm, my ad­mi­ra­tion for him deep­ened marked­ly over the course of the evening and as I con­tin­ued to re­flect on his ex­pe­ri­ence in the fol­low­ing weeks. To sense at an ear­ly age that some­thing was not quite right, to wres­tle with that un­der­stand­ing over decades while liv­ing out your per­son­al and pro­fes­sion­al life, and then in your six­ties to ac­tu­al­ly do some­thing about it is, well, wow. My own work­ing vo­cab­u­lary fails me.
Gilman wrote about how he and his com­pa­ny grap­pled with how to re­spond — still stum­bling a bit over Russ/Jen and he/she — af­ter all, this was a first for every­one in­volved. But Gilman says he want­ed to make Russ's tran­si­tion to Jen­nifer as smooth as pos­si­ble for him and for Ar­rakis em­ploy­ees, "for whom Russ is a bea­con and a mag­net."
The first or­der of busi­ness was pure­ly pa­per­work. We had to en­sure we had ap­pro­pri­ate HR poli­cies in place and that our health in­sur­ance plan cov­ered any spe­cial is­sues that might arise. We en­list­ed an HR con­sul­tant to help us un­der­stand and an­tic­i­pate any is­sues that com­mon­ly arise dur­ing work­place tran­si­tions. We en­list­ed our PR team to help. Aside from this post, we were not plan­ning to make a for­mal an­nounce­ment, but we want­ed to be pre­pared for any in­bound in­quiries. And, al­though it may seem like a dorky thing, we need­ed to make changes to our web­site – chang­ing "Rus­sell" to "Jen­nifer" through­out. (But not every­where, by the way; that turned in­to a very in­ter­est­ing dis­cus­sion about what el­e­ments of our web­site are im­mutable his­to­ry that should not be changed.)
I asked Pet­ter what she thought of Ar­rakis' de­ci­sion to not change his­tor­i­cal ref­er­ences on­line to the name "Russ Pet­ter."
"It was a mat­ter of de­bate, but not a par­tic­u­lar­ly heat­ed one," Pet­ter said. "I have a long his­to­ry as Rus­sell. It is what it is and I don't need to change that. I don't need to pre­tend that he didn't ex­ist."
Then came the com­pa­ny-wide an­nounce­ment. And word spread fast on Twit­ter this morn­ing.
Some news over at Ar­rakis. https://t.co/FFi­IgrS0eg

— Michael Gilman (@michael_gilman) June 27, 2018
Ar­rakis held a hap­py hour event on a Fri­day af­ter­noon.
About twen­ty min­utes in­to the hour, over a lav­ish spread of sushi and oth­er munchies, Russ pulled some notes out of his pock­et and be­gan – a bit ner­vous­ly, it must be said – to tell his sto­ry. I will nev­er for­get that day. I don't know what I was ex­pect­ing – that peo­ple would get up and quit en masse? – but the spon­ta­neous out­pour­ing of sup­port and the joy­ful na­ture of their re­sponse was an amaz­ing and beau­ti­ful thing. It quick­ly be­came a cel­e­bra­tion. When I fi­nal­ly left around six that evening, most of the team was still there, gab­bing and laugh­ing.

Gen­der tran­si­tion is, ob­vi­ous­ly, a deeply per­son­al and pri­vate mat­ter for the tran­si­tion­ing in­di­vid­ual. But it has an out­ward face as well. Our goal was to min­i­mize its im­pact on our busi­ness while ac­knowl­edg­ing and even cel­e­brat­ing what it means for Jen­nifer.
When asked what ad­vice she has for com­pa­nies or in­di­vid­u­als fac­ing a sim­i­lar tran­si­tion, Pet­ter not­ed that its im­por­tant for the com­pa­ny to lead by ex­am­ple.
"I think that mak­ing the an­nounce­ment a cel­e­bra­tion re­al­ly sets a pos­i­tive tone," she said.
Im­age: Jen­nifer Pet­ter (right) shares her sto­ry at a com­pa­ny-host­ed hap­py hour. (AR­RAKIS)