Meis­sa ob­tains $30M Se­ries A from Morn­ing­side to test syn­thet­ic bi­ol­o­gy ap­proach to 'elu­sive' RSV vac­cines
Morn­ing­side Ven­tures has writ­ten a $30 mil­lion check to fu­el an ear­ly-stage ex­plo­ration of a new kind of res­pi­ra­to­ry syn­cy­tial virus.
Mar­ty Moore
Meis­sa Vac­cines has cho­sen a field in which the most high-pro­file re­cent de­vel­op­ment might be the demise of Gates Foun­da­tion-backed No­vaVax, af­ter its can­di­date failed to pro­tect ei­ther in­fants or the el­der­ly from res­pi­ra­to­ry tract in­fec­tions caused by RSV. As­traZeneca has had more luck with an an­ti­body ap­proach, but oth­er dis­ap­point­ments abound.
"RSV vac­cines have been elu­sive," CEO Mar­ty Moore told End­points News.
Af­ter years of re­search­ing child­hood in­fec­tions and vac­cines at Emory Uni­ver­si­ty, Moore be­lieves he has found a bet­ter way to make live-at­ten­u­at­ed RSV vac­cines — the on­ly type that has been test­ed in in­fants since the 1960s due to safe­ty con­cerns.
"The chal­lenge with gen­er­at­ing a live-at­ten­u­at­ed RSV vac­cine is that the nat­u­ral­ly cir­cu­lat­ing virus doesn't pro­vide good enough im­mu­ni­ty. So, you can­not sim­ply weak­en the nat­ur­al virus and achieve a use­ful vac­cine strain," he said. "What we have done unique­ly is re­code the virus genes to at­ten­u­ate in the host yet pro­vide pro­tec­tive im­mu­ni­ty."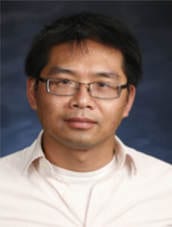 Rod­er­ick Tang
Moore and Rod­er­ick Tang — an As­traZeneca/Med­Im­mune vet who came on board as co-founder and CSO — have gen­er­at­ed enough Phase I/II clin­i­cal tri­al ma­te­r­i­al us­ing their new method in the past six months, run­ning on $3.4 mil­lion in seed fund­ing. The Se­ries A will al­low them to kick off hu­man test­ing and ad­vance oth­er vac­cine can­di­dates, which all fall square­ly in the res­pi­ra­to­ry space.
The IND is planned for Q1, with a Phase I read­out ex­pect­ed in the first half of 2020. Per their step­wise pro­to­col, Meis­sa will look to es­tab­lish safe­ty and im­muno­genic­i­ty in adults be­fore mov­ing on­to chil­dren and the el­der­ly.
"RSV is the num­ber one case of hos­pi­tal­iza­tion for chil­dren in the U.S. and caus­es high mor­tal­i­ty in the el­der­ly," Moore not­ed. "Our vac­cine could be use­ful in both."
Meis­sa will al­so beef up its se­mi-vir­tu­al team with the new fund­ing, adding six to 10 full-time em­ploy­ees and about as many con­sul­tants. The five cur­rent full-timers work out of JLABS in South San Fran­cis­co.
Isaac Cheng and Stephanie O'Brien of Morn­ing­side — who said the in­vest­ment aligns with their com­mit­ment to so­cial re­spon­si­bil­i­ty in glob­al health — will join the com­pa­ny's board of di­rec­tors.