Mer­ck bags a PhI­II CMV vic­to­ry in the wake of a flop at ri­val Chimerix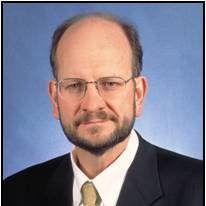 Roy Baynes, Mer­ck
Four years af­ter bag­ging the late-stage drug leter­movir in a $571 mil­lion deal, Mer­ck says the drug has come through in a lengthy Phase III study for pre­vent­ing CMV in­fec­tion in high-risk al­lo­gene­ic hematopoi­et­ic stem cell trans­plant re­cip­i­ents.
Mer­ck $MRK bagged leter­movir back in 2012, when Roger Pomer­antz was head of the phar­ma gi­ant's in­fec­tious dis­ease group, pay­ing Bay­er spin­off Ai­Curis $142 mil­lion up­front and promis­ing $429 mil­lion more in mile­stones.
Pomer­antz has since gone on to make the leap in­to biotech as CEO of Seres. And it was left to Mer­ck SVP of clin­i­cal de­vel­op­ment Roy Baynes to take the bow for leter­movir, a non-nu­cle­o­side CMV in­hibitor de­signed to block vi­ral repli­ca­tion.
"Mer­ck is pleased this piv­otal Phase 3 study with leter­movir met its pri­ma­ry end­point," Baynes said in a state­ment.
There was no da­ta in­clud­ed in the state­ment from Mer­ck, which will hold the re­sults back for some fu­ture sci­en­tif­ic con­fer­ence.
The late-stage suc­cess fol­lows a set­back on the same front for ri­val Chimerix $CM­RX, which was forced to con­cede at the end of last year that its Phase III for CMV flopped, blast­ing its share price.
Mer­ck has been re­serv­ing much of its fire­pow­er for an am­bi­tious ef­fort to ad­vance its PD-1 check­point drug Keytru­da through a range of stud­ies in can­cer. R&D chief Roger Perl­mut­ter seized on Keytru­da when he was hand­ed the job to turn around the re­search arm of the phar­ma gi­ant. The rest of the late-stage pipeline tends to be a bit ne­glect­ed at this stage.
Ai­Curis, mean­while, con­tin­ues to make progress with the back­ing of the bil­lion­aire Strung­mann broth­ers, who have be­come keen biotech in­vestors in Ger­many.