Mer­ck com­pletes a clin­i­cal tri­al Odyssey, fi­nal­ly bag­ging an FDA OK for C diff an­ti­body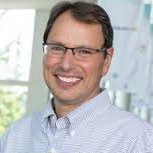 Nicholas Kart­so­nis, Mer­ck
Mer­ck had to en­dure de­lays and some scold­ing by ex­perts along the way, but the phar­ma gi­ant has picked up the FDA's ap­proval to start mar­ket­ing be­zlo­tox­um­ab to pre­vent the re­cur­rence of Clostrid­i­um dif­fi­cile in­fec­tions. The drug will be sold as Zin­pla­va, with a launch planned for ear­ly 2017.
Picked up from Medarex just months be­fore the Bris­tol-My­ers' buy­out, Mer­ck $MRK be­lieves that the IgG1/kap­pa an­ti­body can help pre­vent tens of thou­sands of new cas­es of C. diff each year among high-risk pa­tients.
Back in June, an FDA pan­el of out­side ex­perts vot­ed 10 to 5 to ap­prove the drug, with the 5 'no' vot­ers rais­ing point­ed con­cerns that Mer­ck nev­er made the piv­otal study large enough to iden­ti­fy which pa­tients would be most like­ly to ben­e­fit from it. That may have helped per­suade the agency to hold back on an ap­proval, push­ing the PDU­FA date back to Oc­to­ber 23rd, when it fi­nal­ly flashed the green light af­ter re­quest­ing some more in­fo from Mer­ck.
One of the rea­sons for the de­lays and de­bate over this treat­ment may have had to do with the fact that Mer­ck had been de­vel­op­ing the pro­gram in tan­dem with ac­tox­um­ab. But the com­ple­men­tary ther­a­py failed to mea­sure up in a piv­otal test of its own as a com­bo with be­zlo­tox­um­ab, and the phar­ma gi­ant flushed that drug last fall as it sig­naled plans to push ahead for a so­lo ap­proval.
Mer­ck's team has had plen­ty of time with this pro­gram. The com­pa­ny in-li­censed the treat­ment from Medarex and the Uni­ver­si­ty of Mass­a­chu­setts Med­ical School back in 2009. While Zin­pla­va is not an an­tibi­ot­ic, Mer­ck has been in­vest­ing heav­i­ly in the field, in­clud­ing its $9.5 bil­lion buy­out of Cu­bist.
"For gen­er­a­tions, Mer­ck has been stead­fast in its com­mit­ment to fight­ing in­fec­tious dis­eases – and that com­mit­ment con­tin­ues to­day. Zin­pla­va is a hu­man mon­o­clon­al an­ti­body that binds to C. dif­fi­cile tox­in B and neu­tral­izes its ef­fects," said Dr. Nicholas Kart­so­nis, vice pres­i­dent of clin­i­cal de­vel­op­ment, in­fec­tious dis­eases, Mer­ck Re­search Lab­o­ra­to­ries.