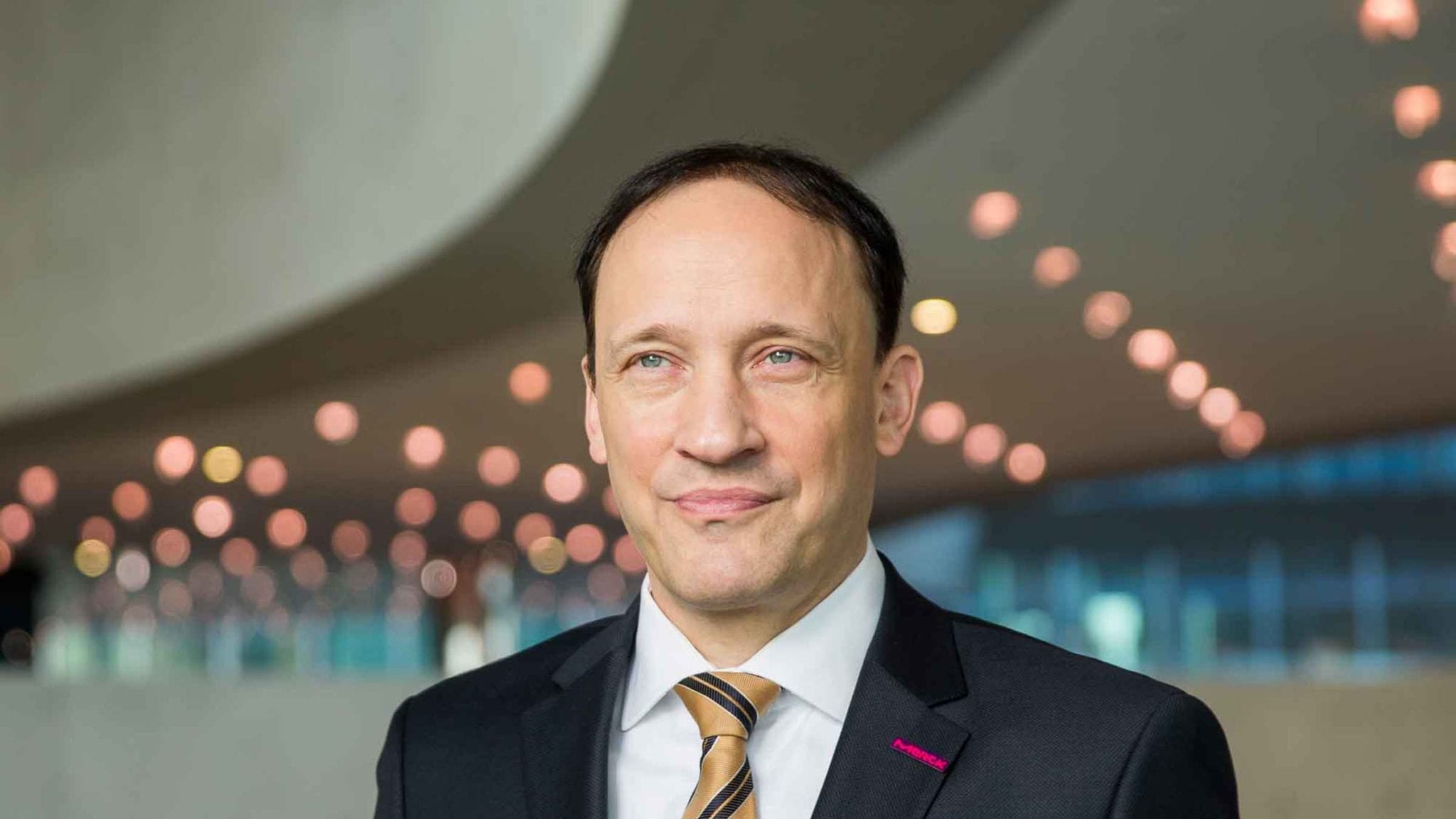 Mer­ck KGaA looks to boost drug R&D al­liances as the CFO crunch­es the num­bers on de­vel­op­ment costs
Most every­body at the high end of the drug R&D busi­ness has more tri­al work on the ta­ble than they can af­ford to com­plete alone. And that's where the right de­vel­op­ment part­ner can make a big dif­fer­ence.
For Mer­ck KGaA, Pfiz­er has been shoul­der­ing much of the load to ad­vance their PD-L1 check­point Baven­cio, now in mul­ti­ple stud­ies for var­i­ous can­cers as it con­tin­ues to chase a crowd­ed field of play­ers. And the same ap­proach could work else­where.
In a con­ver­sa­tion with CFO Jour­nal to­day, the Ger­man Mer­ck's CFO, Mar­cus Kuh­n­ert, out­lined the com­pa­ny's need to econ­o­mize on health­care re­search costs — which tal­lied about $2 bil­lion last year. That's the li­on's share of the R&D bud­get at Mer­ck KGaA — which has a heavy debt bur­den — fun­neled in­to a group that the Jour­nal re­ports is 6,800 staffers strong.
"We don't have enough funds to de­vel­op all of our as­sets at the same time, and that means that part­ner­ing con­sid­er­a­tions come more and more in­to fo­cus," Kuh­n­ert said in the in­ter­view.
Mer­ck KGaA's 2014 deal with Pfiz­er came with a clas­sic pile of Big Phar­ma cash, with $850 mil­lion up­front and an­oth­er $2 bil­lion in mile­stones wrapped in­to the pack­age.
Mer­ck KGaA is post­ing some of their mid-stage da­ta from a tri­al of their BTK in­hibitor evo­bru­ti­nib for mul­ti­ple scle­ro­sis. But de­spite a bold boast that the drug rep­re­sents just how in­no­v­a­tive their in-house R&D group is, the da­ta are dis­tinct­ly mixed. The com­pa­ny struck a de­vel­op­ment deal of its own with F-star last year, which in­cludes a new drug called FS118, a LAG-3, PD-L1 bis­pe­cif­ic now in its first hu­man study.
---
Im­age: Mar­cus Kuh­n­ert. MER­CK KGAA