Mer­ck snags pri­or­i­ty re­view for Pre­vnar 13 ri­val — just one month af­ter Pfiz­er sent its fol­low-on to the FDA
Al­most a decade af­ter Pre­vnar 13 was ap­proved — go­ing on to be­come Pfiz­er's best-sell­ing prod­uct — Mer­ck is one step away from hav­ing a ri­val vac­cine to of­fer.
The FDA is tuck­ing V114, the 15-va­lent pneu­mo­coc­cal con­ju­gate vac­cine, in­to its pri­or­i­ty re­view line, mean­ing we'll know by Ju­ly whether Mer­ck can fi­nal­ly com­plete the years-long jour­ney to de­throne Pre­vnar 13.
Mer­ck's vac­cine con­ju­gates cap­su­lar poly­sac­cha­rides from 15 serotypes of Strep­to­coc­cus pneu­mo­nia to a car­ri­er pro­tein, two more than Pfiz­er's.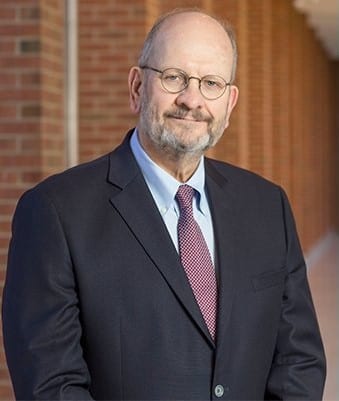 Roy Baynes
"In­va­sive pneu­mo­coc­cal dis­ease in adults is on the rise in many coun­tries, dri­ven by high­ly-in­va­sive serotypes in­clud­ing serotype 3, which is in­clud­ed in the cur­rent­ly li­censed pneu­mo­coc­cal con­ju­gate vac­cine, as well as serotypes not in­clud­ed, such as serotypes 22F and 33F," Roy Baynes, Mer­ck's head of glob­al clin­i­cal de­vel­op­ment, said in a state­ment.
V114 proved non-in­fe­ri­or to Pre­vnar 13 in a piv­otal Phase III study in­volv­ing pa­tients over 50, with com­pa­ra­ble safe­ty pro­files. Ac­cord­ing to Mer­ck, it al­so beat Pre­vnar 13 on serotype 3.
The phar­ma gi­ant has the on­ly oth­er vac­cine that's used in the US to pro­tect against pneu­mo­coc­cal dis­ease. But Pneu­movax 23, a poly­sac­cha­ride vac­cine cov­er­ing 23 serotypes, is most­ly rec­om­mend­ed for the el­der­ly and adults with med­ical con­di­tions, while Pre­vnar 13 is fre­quent­ly ad­min­is­tered to chil­dren younger than 2, tap­ping in­to an enor­mous mar­ket.
To take a snap­shot at Q3 of 2020, Pre­vnar 13 sales topped $1.5 bil­lion while Pneu­movax earned on­ly $375 mil­lion in the same three months.
None of this will mean a straight shot for Mer­ck at cre­at­ing a megablock­buster overnight, even if the FDA hands them an OK.
Pfiz­er, which has a $6 bil­lion fran­chise to guard, was grant­ed pri­or­i­ty re­view weeks ago for a fol­low-on vac­cine that cov­ers 20 serotypes — more than any cur­rent­ly li­censed or in late-stage de­vel­op­ment. A de­ci­sion is ex­pect­ed by June.
Then there are the up­start biotechs with plen­ty of VC cash bet­ting on a David ver­sus Go­liath tale. SutroVax and Affini­vax are each bring­ing on plat­form tech­nolo­gies that promise to kick up deep­er, more durable im­mune re­spons­es than tra­di­tion­al chem­i­cal con­ju­ga­tion.
For a while, though, Mer­ck sees it­self duk­ing it out with the oth­er be­he­moth.
Here's chief mar­ket­ing of­fi­cer Michael Nal­ly from a re­cent in­vestor's call:
When we look at the mar­ket, the first and fore­most area that we're look­ing at, is mak­ing sure that we ac­tu­al­ly con­fer pro­tec­tion across the 13 shared serotypes of PCV13. And I think what we've been able to demon­strate in the Phase 2 re­sults that you've seen in the pe­di­atric pop­u­la­tion is that you see a ro­bust im­mune re­sponse across those 13 shared serotypes. And that's af­ter dose three, which I think is al­so an im­por­tant fac­tor, be­cause the pri­ma­ry se­ries com­ple­tion is re­al­ly an im­por­tant time point. When you think about what's next, then it's about how do we add to those 13 shared serotypes.

And for our pro­gram, we've been able to show a ro­bust im­mune re­sponse on 22F and 33F, as well as a re­al­ly ro­bust re­sponse on serotype 3, which is a key con­tribut­ing fac­tor to resid­ual dis­ease. And so, I think when we look at the re­al ef­fort on V114, it's al­ways been about mak­ing sure that we pro­vide the rel­e­vant lev­el of pro­tec­tion in the core serotypes, but then add all the serotypes to it. I think the ques­tion on the first year of life will be an im­por­tant one as well. And we're look­ing for­ward to see­ing more da­ta from both our pro­gram as well as Pfiz­er's pro­gram.