Mer­ck spin­out grabs some as­sets and launch­es a quest for the Holy Grail in an­tibi­otics R&D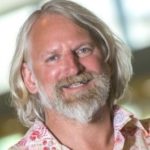 Ter­ry Roe­mer
Ter­ry Roe­mer did a lot more than clean out his desk when he de­cid­ed to leave Mer­ck af­ter a 13-year ca­reer de­vel­op­ing an­ti­bod­ies at the phar­ma gi­ant. With R&D chief Roger Perl­mut­ter's bless­ings, he al­so gath­ered some pre­clin­i­cal pro­grams to take with him that now form the pipeline at his new, up­start biotech based in Union, New Jer­sey. And he's work­ing with a small team of ex-Mer­ck sci­en­tists ready to get things mov­ing to­ward the clin­ic.
Like the rest of the big phar­mas, Mer­ck has more R&D pro­grams than it can con­sume. And it had al­ready demon­strat­ed a lim­it­ed ap­petite for an­tibi­otics re­search af­ter bag­ging Cu­bist three years ago for $9.5 bil­lion, shut­ter­ing the ear­ly-stage work right af­ter the deal went through. So a spin­out — with a promised pay­back from mile­stones and roy­al­ties — makes good sense here for ac­cel­er­at­ing the de­vel­op­ment side of things.
Roe­mer's new com­pa­ny is Prokary­otics, which has tak­en up res­i­dence at a New Jer­sey in­cu­ba­tor where he and his sci­en­tif­ic col­leagues have be­gun the busi­ness of de­vel­op­ing some lead as­sets that they be­lieve are the es­sen­tial in­gre­di­ents to an en­tire­ly nov­el an­tibi­ot­ic class that can con­quer the drug re­sis­tance that fre­quent­ly thwarts ex­ist­ing prod­ucts.
"To be hon­est," Roe­mer tells me, "we have a ways to go. The pro­grams we in-li­censed are up to lead op­ti­miza­tion. De­pend­ing on the pro­gram, we have mul­ti­ple years ahead of us to get in­to the clin­ic. But I'm not too con­cerned about that."
What he is con­cerned about: Com­ing up "with the next new an­tibi­otics class; a first-in-class agent. It's a tremen­dous chal­lenge, there's a lot in­volved."
Roe­mer and his col­leagues at Mer­ck caused a stir in re­search cir­cles in the spring of 2016 with their pre­clin­i­cal work on a new ap­proach to de­feat­ing dead­ly, drug-hes­i­tant MR­SA. They iden­ti­fied small mol­e­cules — tarocins — that threw a mon­key wrench in­to the con­struc­tion of MR­SA cell walls, mak­ing them vul­ner­a­ble to the usu­al run of be­ta-lac­tam an­tibi­otics now in use. But Roe­mer stressed the team has broad am­bi­tions to go far be­yond the con­fines of tarocins and de­vel­op com­plete­ly new gram neg­a­tive pro­grams for the next gen­er­a­tion of be­ta-lac­tams.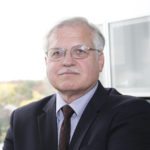 Kei­th Bos­t­ian
Kei­th Bos­t­ian, an ex­pe­ri­enced biotech vet who set up the in­cu­ba­tor where Prokary­otics is based, is tak­ing the CEO spot in the com­pa­ny. He says that the plan now is to get start­ed with some non-di­lu­tive fund­ing, look­ing to a va­ri­ety of sources like BAR­DA and the Well­come Trust ea­ger to ex­tend sup­port to vet­er­an teams out to de­vel­op some break­through an­tibi­otics. Lat­er, he says, they can get in­volved in some more tra­di­tion­al fundrais­ing and al­liances.
Pub­lic health of­fi­cials have been rais­ing the alarm for years that drug-re­sis­tant su­per­bugs threat­en more and more peo­ple each year around the globe, but de­spite a num­ber of reg­u­la­to­ry in­cen­tives, much of the ear­ly-stage work re­mains in the hands of biotechs. R&D is chal­leng­ing in this field, it's ex­pen­sive, and the mar­ket can still re­ly on some stan­dard reme­dies — in­clud­ing some in­cred­i­bly cheap ones — for most cas­es.
But as Prokary­otics con­tin­ues its work, Roe­mer and his team be­lieve that the de­mand for new an­tibi­otics can on­ly grow, putting him on the right course for right now.