Mer­ck vet Michael Rosen­blatt joins R&D ex­o­dus to the start­up world
Mer­ck Chief Med­ical Of­fi­cer Michael Rosen­blatt re­cent­ly caused quite a stir when he sug­gest­ed that a lot of aca­d­e­m­ic re­search work in the drug field is a mess, urg­ing that in­ves­ti­ga­tors be forced to re­turn at least some of their fund­ing if in­dus­try sci­en­tists can't re­pro­duce their work.
And now, Rosen­blatt will get to ex­plain his po­si­tion on a face-to-face ba­sis.
Cam­bridge, MA-based Flag­ship Ven­tures, which has been soak­ing up aca­d­e­m­ic re­search in its quest to start up a string of new biotechs, has named Rosen­blatt as its very first CMO. And he's been tapped to play a lead­ing role in spawn­ing a new wave of up­starts at Flag­ship.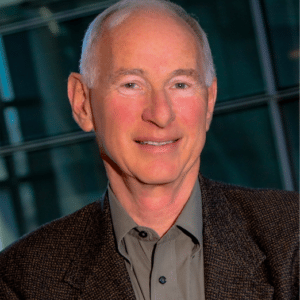 Michael Rosen­blatt, M.D., Chief Med­ical Of­fi­cer, Flag­ship Ven­tures
Rosen­blatt is join­ing a long line­up of top bio­phar­ma R&D ex­ecs to turn in promi­nent roles at the world's top com­pa­nies to jump in­to the ven­ture/biotech start­up field. That list in­cludes Brig­gs Mor­ri­son (As­traZeneca), JC Gutier­rez-Ramos (Pfiz­er), Doug Williams (Bio­gen) and more.
He's had a long and dis­tin­guished ca­reer, and Rosen­blatt is al­lied with some deep pock­ets, so chances are he'll be wel­come with open arms. His re­sume in­cludes: Dean of Tufts Uni­ver­si­ty School of Med­i­cine; Robert Ebert Pro­fes­sor of Mol­e­c­u­lar Med­i­cine and George R. Minot Pro­fes­sor of Med­i­cine, both at Har­vard Med­ical School; Pres­i­dent, Har­vard Fac­ul­ty Dean and Se­nior Vice Pres­i­dent for Aca­d­e­m­ic Pro­grams of Beth Is­rael Dea­coness Med­ical Cen­ter; and Di­rec­tor of the Har­vard-MIT Di­vi­sion of Health Sci­ences and Tech­nol­o­gy.