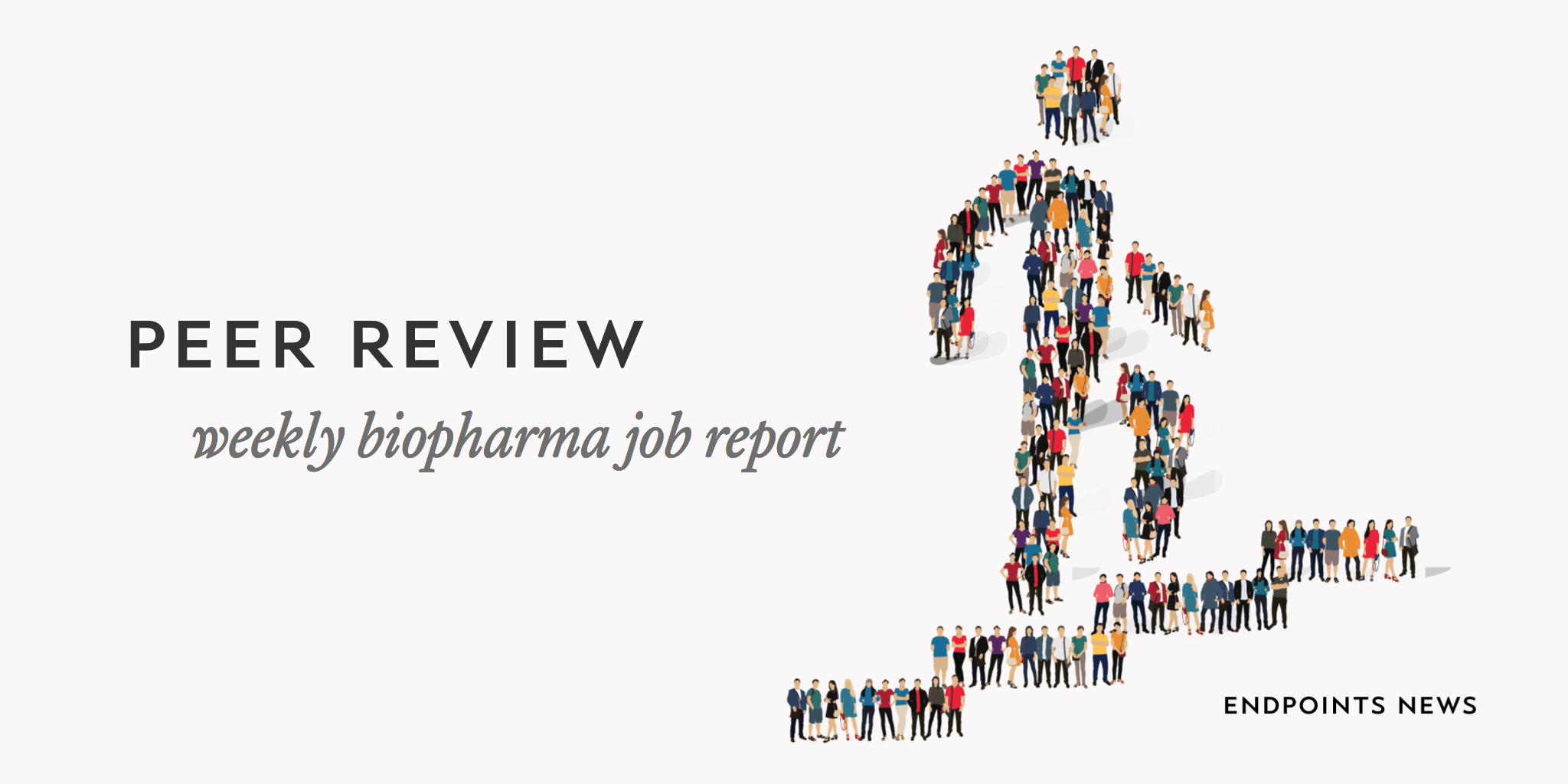 Mer­ck vet Thomas Can­nell takes the reins at Sesen Bio; Post-tur­bu­lence, Rock­well Med­ical ap­points new CEO
→ It's been a year of change for Sesen Bio — or, un­til three months ago, Eleven Bio — and they are now adding a new CEO to that list. Mer­ck vet Thomas Can­nell is step­ping in to steer the com­pa­ny through a Phase III tri­al they hope will take their blad­der can­cer treat­ment, Vicini­um (VB4-845), to reg­u­la­to­ry sub­mis­sion in 2019. Can­nell jumps from a stint as COO and pres­i­dent of glob­al com­mer­cial prod­ucts at Orex­i­gen, the bank­rupt di­et pill mak­er that just sold to Nal­pro­pi­on. He re­places Stephen Hurly, the for­mer CEO of Viven­tia Biotech who took the reins when Sesen ac­quired Viven­tia and switched its fo­cus from oph­thal­mol­o­gy to on­col­o­gy. Mark­ing the be­gin­ning of the new era, two board di­rec­tors — Third Rock part­ner Ab­bie Cel­niker and eye dis­ease ex­pert Paul Chaney — are al­so leav­ing their role.
→ Re­mem­ber when Rock­well Med­ical CEO Robert Chioi­ni un­fired him­self af­ter get­ting oust­ed by the board? Af­ter weeks un­der the radar, it seems like the De­troit biotech $RMTI is ready to turn a new leaf with the ap­point­ment of Stu­art Paul to the top job. A court had barred Chioi­ni, a founder of the com­pa­ny, from any con­tact with his for­mer col­leagues out­side of me­di­a­tion. Now Paul, a life sci­ences vet with stints at Bax­ter, Gam­bro, Quest Di­ag­nos­tics and Ab­bott Lab­o­ra­to­ries, has the tall or­der of putting the com­mer­cial op­er­a­tion back on track. "While there re­mains sig­nif­i­cant work ahead to strength­en the busi­ness and en­hance val­ue, I be­lieve the Com­pa­ny ben­e­fits from a unique mar­ket po­si­tion due to its two in­no­v­a­tive re­nal drug ther­a­pies," he said, re­fer­ring to Trifer­ic and Cal­citri­ol.
→ Glax­o­SmithK­line CEO Em­ma Walm­s­ley is reach­ing in­to the glob­al bank­ing world to fin­ish round­ing out the top team she ex­pects to re­verse the phar­ma gi­ant's steady ero­sion over the past decade. HS­BC's Iain Mack­ay will grad­u­al­ly take the CFO reins by next spring, when he'll be slow­ly re­plac­ing the de­part­ing Si­mon Dinge­mans. Walm­s­ley, CEO now since April, 2017, said this about Mack­ay in a state­ment: "As a proven CFO of a com­plex, reg­u­lat­ed glob­al or­ga­ni­za­tion, he brings tremen­dous fi­nance ex­pe­ri­ence and will be a great ad­di­tion to the team. He is a strong leader with a track record of dri­ving cost, cash and cap­i­tal al­lo­ca­tion dis­ci­pline to de­liv­er strat­e­gy. These ca­pa­bil­i­ties will be vi­tal as we con­tin­ue to im­ple­ment our in­no­va­tion, per­for­mance and trust pri­or­i­ties for the ben­e­fit of pa­tients and share­hold­ers."
→ Boul­der, CO-based i2 Phar­ma­ceu­ti­cals has tapped David Stover to lead its nascent op­er­a­tion. Not much is out there about i2's an­ti­body-based im­muno-on­col­o­gy as­sets, but chair­man Bruce Eaton said Stover's ar­rival co­in­cides with a "strate­gic growth-phase." While this will be Stover's first time as CEO, he brings ex­pe­ri­ence head­ing an Astel­las af­fil­i­ate called Agen­sys, which al­so fo­cused on an­ti­body and an­ti­body drug con­ju­gate de­vel­op­ment.
→ Fol­low­ing a deal spree, Ad­lai Nortye has wooed Lars Birg­er­son from Bris­tol-My­ers Squibb to guide clin­i­cal de­vel­op­ment for its beefed up pipeline of can­cer treat­ments. As pres­i­dent and CEO of the Chi­nese biotech's US op­er­a­tions, as well as its chief de­vel­op­ment of­fi­cer, Birg­er­son in­her­its a port­fo­lio that in­cludes an im­muno-on­colyt­ic virus and a PI3K drug cast-off from No­var­tis.
→ Af­ter help­ing dri­ve Agios' two acute myeloid leukemia drugs — Id­hi­fa and Tib­so­vo — through the clin­ic to ap­provals, Samuel Agres­ta is start­ing fresh at In­fin­i­ty Phar­ma­ceu­ti­cals, where he's been named CMO. Agres­ta is tasked with over­see­ing glob­al clin­i­cal de­vel­op­ment and reg­u­la­to­ry af­fairs for the Cam­bridge, MA-based com­pa­ny, which is still in ear­ly-stage stud­ies for its sole as­set IPI-549. The drug is be­ing test­ed as both a monother­a­py and in com­bi­na­tion with Bris­tol-My­ers' Op­di­vo.
→ BioX­cel Ther­a­peu­tics has brought in a for­mer Pfiz­er di­rec­tor to lead the com­pa­ny's neu­ro­science ef­forts. Michael De Vi­vo will serve as vice pres­i­dent of neu­ro­science, aid­ing the com­pa­ny's CSO Frank Yoc­ca in ex­e­cut­ing BioX­cel's neu­ro­science strat­e­gy. De Vi­vo was di­rec­tor of neu­ro­science at Pfiz­er, where he led trans­la­tion­al re­search and pre­clin­i­cal stud­ies, and over­saw a Parkin­son's dis­ease project, ac­cord­ing to BioX­cel's state­ment.
→ Robert Lee has been pro­mot­ed to pres­i­dent at Par­ti­cle Sci­ences af­ter 10 years at the con­tract de­vel­op­ment and man­u­fac­tur­ing or­ga­ni­za­tion.
→ Bel­gium's CAR-T cell ther­a­py play­er Celyad $CYAD has tapped Wells Far­go in­vest­ment banker Fil­ip­po Pet­ti to fill the CFO seat va­cat­ed by Patrick Jean­mart.
→ As On­copep­tides moves be­yond its Stock­holm base to ex­pand its or­ga­ni­za­tion in­to Eu­rope and the US, Bir­git­ta Ståhl is pass­ing the CFO ba­ton to An­ders Mar­tin-Löf, for­mer­ly of Wil­son Ther­a­peu­tics and medtech com­pa­ny Ray­search. Ståhl, who helped pre­pare and ex­e­cute the can­cer drug­mak­er's re­cent IPO, will con­tin­ue to work in the com­pa­ny.
→ Cas­ma Ther­a­peu­tics has re­cruit­ed two new ex­ec­u­tives: Jef­frey Saun­ders as se­nior vice pres­i­dent of drug dis­cov­ery, and Daniel Ory as se­nior vice pres­i­dent of trans­la­tion­al med­i­cine. Saun­ders comes from Nu­va­lent Ther­a­peu­tics, where he worked as vice pres­i­dent of chem­istry. Ory is join­ing from Wash­ing­ton Uni­ver­si­ty School of Med­i­cine, where he served as a pro­fes­sor of med­i­cine, cell bi­ol­o­gy, phys­i­ol­o­gy and car­di­ol­o­gy.
→ Por­to­la Phar­ma­ceu­ti­cals has hired Ernie Mey­er, a for­mer Cel­gene HR ex­ec, to serve as the com­pa­ny's vice pres­i­dent and chief hu­man re­sources of­fi­cer. At Cel­gene, Mey­er most re­cent­ly served as VP of hu­man re­sources and cor­po­rate ser­vices.