Mer­ck wins break­through ther­a­py des­ig­na­tion for po­ten­tial pneu­mo­coc­cal vac­cine suc­ces­sor
Less than a year af­ter win­ning FDA ap­proval for its next-gen­er­a­tion pneu­mo­coc­cal vac­cine last Ju­ly, Mer­ck is al­ready im­press­ing the agency with a po­ten­tial fol­low-up pro­gram.
Reg­u­la­tors be­stowed break­through ther­a­py des­ig­na­tion up­on Mer­ck's V116 can­di­date, a 21-va­lent vac­cine de­signed to pre­vent in­va­sive pneu­mo­coc­cal dis­ease and pneu­mo­coc­cal pneu­mo­nia in adults. Mer­ck had turned in da­ta from a ran­dom­ized Phase I/II tri­al in pa­tients 18 and up for the agency's re­view, and Phase III clin­i­cal tri­als for V116 are to be ini­ti­at­ed lat­er this year, the phar­ma said.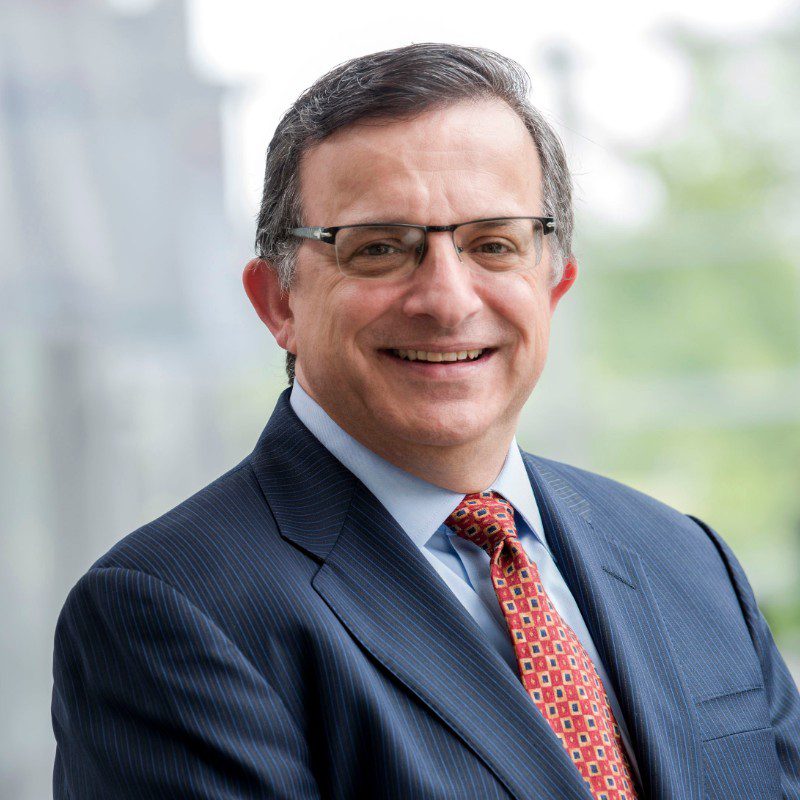 Eli­av Barr
This drug has been years in the mak­ing and is the lat­est chal­lenger in the pneu­mo­coc­cal vac­cine race. Mer­ck CMO Eli­av Barr said in a state­ment that the vac­cine can­di­date tar­gets serotypes present in 85% of pneu­mo­coc­cal dis­ease in peo­ple at least 65 years old, and in­cludes eight serotypes not in any cur­rent­ly li­censed vac­cine.
He added that "We look for­ward to dis­cussing the on­go­ing de­vel­op­ment of this in­ves­ti­ga­tion­al vac­cine, in­clud­ing the ap­proach for Phase III stud­ies, with the FDA and oth­er reg­u­la­to­ry agen­cies."
V116 comes af­ter Vaxneu­vance, Mer­ck's 15-strain pneu­mo­coc­cal vac­cine, was grant­ed FDA ap­proval last Ju­ly. When Mer­ck orig­i­nal­ly crossed the fin­ish line with Vaxneu­vance, the com­pa­ny hoped it would be able to com­pete with Pfiz­er's 20-strain Pre­vnar 20 — ap­proved the month be­fore.
The two phar­ma gi­ants were em­bat­tled in a patent feud un­til Mer­ck agreed to pay Pfiz­er 7.25% of net sales of all of its PCV prod­ucts through 2026. Af­ter that, the phar­ma is still ex­pect­ed to pay up 2.5% of net sales un­til 2035.
With V116 hav­ing 21 strains, it could po­ten­tial­ly chal­lenge Pfiz­er's Pre­vnar 20, which has one strain less (Pre­vnar 20 and V116 share 11 strains). And al­though V116 would have the most strains in re­cent vac­cines, it's not the broad­est that Mer­ck has put out. That dis­tinc­tion goes to Pneu­movax 23, Mer­ck's 23-strain pneu­mo­coc­cal vac­cine ap­proved back in the 1980s. How­ev­er, that vac­cine need­ed to get re­vamped be­cause of poor per­for­mance in chil­dren.
Thurs­day's de­vel­op­ment al­so comes two weeks af­ter the FDA re­quest­ed more da­ta analy­ses from clin­i­cal tri­als on Vaxneu­vance be­ing used in mi­nors. That end­ed up with the PDU­FA date be­ing pushed out three months to Ju­ly 1.