Mer­ck's Keytru­da com­bo wows again, ac­ing PhI­II over­all sur­vival goal for lung can­cer ear­ly
Mer­ck's Keytru­da team can chalk up an­oth­er big win in the race for PD-1/L1 dom­i­nance.
Their check­point in­hibitor added to chemo in a piv­otal study de­liv­ered "sig­nif­i­cant" ben­e­fits in over­all sur­vival as well as pro­gres­sion-free sur­vival among front­line non-small cell lung can­cer pa­tients — one of the big prizes in the ri­val­ry over a mega-block­buster mar­ket.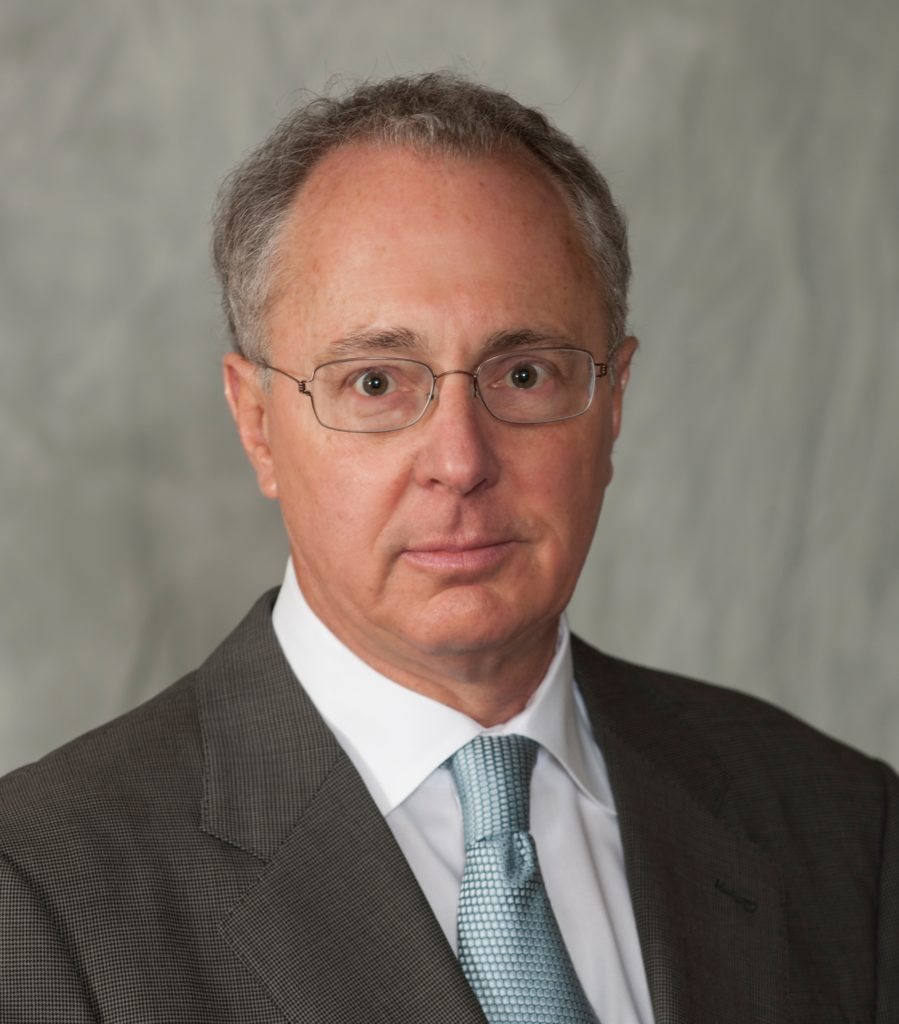 Roger Perl­mut­ter
They are de­clar­ing this suc­cess at an ear­ly, in­ter­im point —well ahead of ex­pec­ta­tions. The fi­nal OS read­out wasn't ex­pect­ed un­til ear­ly next year. The new re­sults come just a few months af­ter Mer­ck rat­tled in­vestors with its de­ci­sion to yank a Eu­ro­pean ap­pli­ca­tion for Keytru­da for front­line use in the face of reg­u­la­to­ry re­sis­tance to the Phase II da­ta that were be­ing of­fered.
Mer­ck's shares moved steadi­ly up­wards on the news, jump­ing 6% by mid-morn­ing with Roche stock skid­ding 3.7% and Bris­tol-My­ers shares down 2.7% as in­vestors placed their bets.
"The fact that MRK hit in KN-189 al­ready means Roche won't get that leg up over MRK that was be­ing talked about post IMP-150 (al­so in 1L lung)," not­ed Ever­core ISI's Uber Raf­fat.
Re­searchers at Mer­ck are stick­ing with the top-line re­sults for now, with hard num­bers on their KEYNOTE-189 study be­ing held for a sci­en­tif­ic con­fer­ence. But this is the first time that a check­point study has demon­strat­ed an over­all sur­vival ben­e­fit for this group.
Their will­ing­ness to in­clude OS to the study — which added Keytru­da to Eli Lil­ly's Al­im­ta — un­der­scored Mer­ck's con­fi­dence in their big can­cer drug, which has been mak­ing steady ad­vances since Bris­tol-My­ers Squibb stum­bled bad­ly last year with a clin­i­cal set­back that it has yet to re­cov­er from. There are now 5 of these PD-1/L1 drugs on the mar­ket, with a 6th on the way soon, and hun­dreds of com­bi­na­tion stud­ies like this have been mount­ed to find the best ap­proach, of­ten cen­ter­ing on chemo or in-house ther­a­pies like the CT­LA-4 drugs.
Leerink's Sea­mus Fer­nan­dez says Mer­ck was able to keep its lead to­day, but the race isn't over yet. His note:
We see these re­sults as fur­ther so­lid­i­fy­ing MRK's cur­rent lead po­si­tion in the 1L NSCLC race; how­ev­er, full da­ta (to be pre­sent­ed at an up­com­ing meet­ing) will be nec­es­sary to com­pare with RHH­BY's (NR) IM­pow­er150 tri­al of Tecen­triq (ate­zolizum­ab; an­ti-PD-L1) + Avastin (be­va­cizum­ab; an­ti-VEGF) + chemo, as well as up­com­ing read­outs from BMY's (OP) Check­Mate-227 tri­al of Op­di­vo (nivolum­ab; an­ti-PD-1) + Yer­voy (ip­il­i­mum­ab; an­ti-CT­LA-4) and OS re­sults from AZN's (MP) MYS­TIC tri­al of Imfinzi (dur­val­um­ab; an­ti-PD-L1) + treme­limuamb (an­ti-CT­LA-4).
"KEYNOTE-189 showed sig­nif­i­cant im­prove­ment in over­all sur­vival and pro­gres­sion-free sur­vival for pa­tients re­ceiv­ing Keytru­da in the first-line set­ting in com­bi­na­tion with tra­di­tion­al chemother­a­py, com­pared with those re­ceiv­ing chemother­a­py alone," said Mer­ck R&D chief Roger Perl­mut­ter.