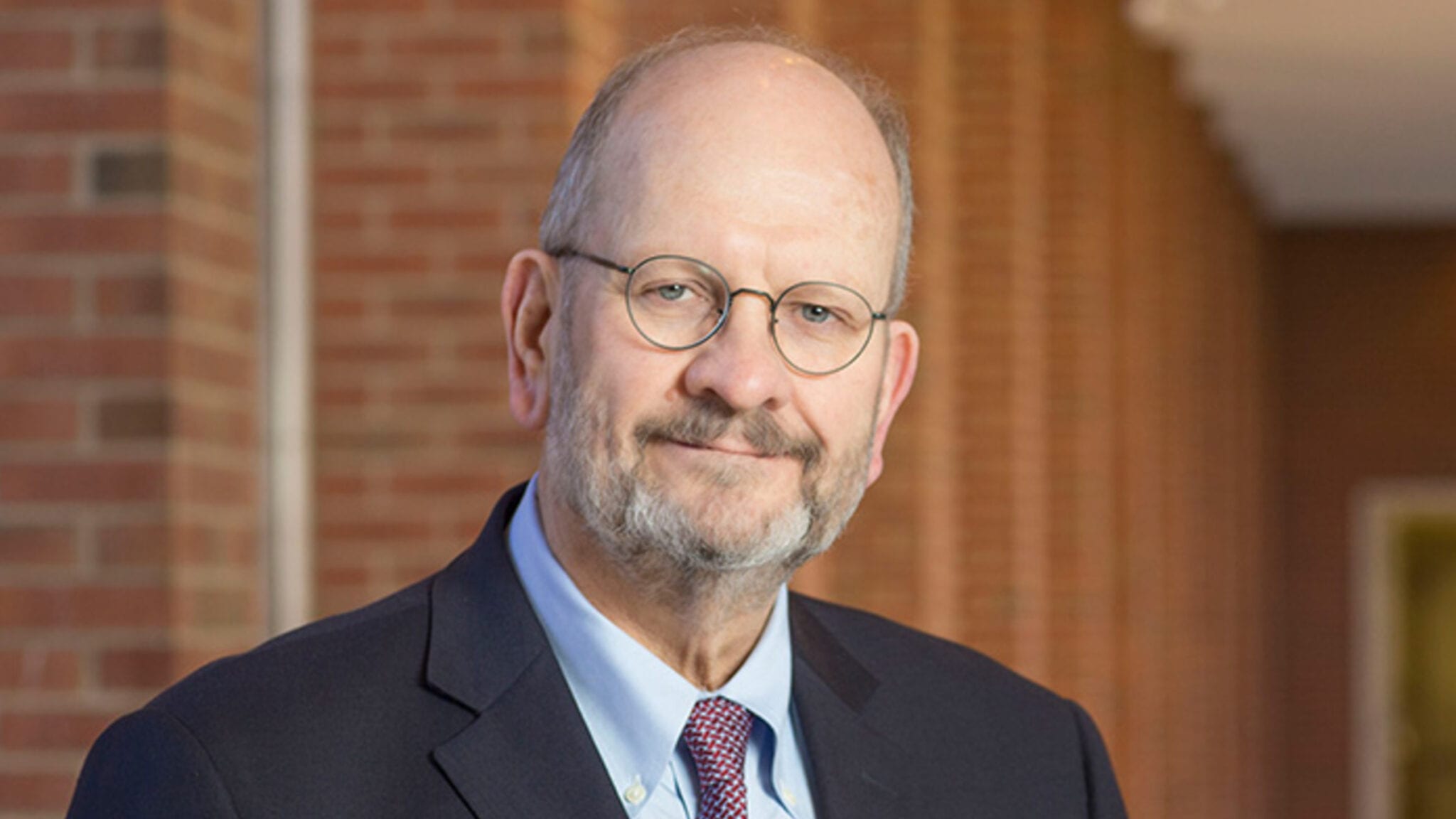 Merck Research Laboratories CMO Roy Baynes
Mer­ck­'s Keytru­da un­corks full da­ta on lat­est ad­ju­vant win — this time in melanoma — adding bricks to ear­ly can­cer wall
In re­cent months, the bat­tle for PD-(L)1 dom­i­nance has spilled over in­to ear­ly can­cer with Mer­ck's Keytru­da and Bris­tol My­ers Squibb's Op­di­vo all alone on the front lines. Keytru­da now has an­oth­er shell in its ban­dolier, and it could spell a quick ap­proval.
Keytru­da cut the risk of re­lapse or death by 35% over place­bo (p=0.00658) in high-risk, stage 2 melanoma pa­tients who had pre­vi­ous­ly un­der­gone surgery to re­move their tu­mors, ac­cord­ing to full da­ta from the Phase III KEYNOTE-716 pre­sent­ed Sat­ur­day at #ES­MO21.
It's Keytru­da's lat­est win in what is known as ad­ju­vant/neoad­ju­vant can­cer, mak­ing good on Mer­ck's mis­sion to bring its block­buster PD-1 in­hibitor in­to pa­tients be­fore their can­cer ever ad­vances. The FDA ac­cept­ed these da­ta for pri­or­i­ty re­view in Au­gust.
At a 14.4-month in­ter­im check-in, 11.1% of 487 pa­tients dosed with Keytru­da had re­lapsed or died com­pared with 16.8% of pa­tients on place­bo in the ran­dom­ized test. The Keytru­da arm saw few­er "dis­tant re­cur­rences" at 4.7% of pa­tients com­pared with 7.8% in the place­bo arm.
Mer­ck Re­search Labs CMO and Keytru­da czar Roy Baynes had this to say about the re­sults:
We con­duct­ed KEYNOTE-716 to ex­plore whether ad­ju­vant Keytru­da, an ap­proved ad­ju­vant treat­ment op­tion across all re­sect­ed stage III melanoma, could pro­long re­cur­rence-free sur­vival for pa­tients with re­sect­ed high-risk stage II dis­ease. These find­ings of a sig­nif­i­cant 35% re­duc­tion in the risk of dis­ease re­cur­rence or death com­pared to place­bo sup­port ear­li­er in­ter­ven­tion with Keytru­da. We are pleased that these find­ings have been ac­cept­ed for pri­or­i­ty re­view by the FDA, and we are grate­ful to the in­ves­ti­ga­tors and pa­tients for their in­volve­ment in this im­por­tant study.
Ear­ly can­cer has emerged as a key bat­tle­field for the biggest I/O play­ers, with drugs such as Keytru­da and Bris­tol My­ers Squibb's Op­di­vo set­tling in as stan­dards of care across ad­vanced can­cer and squab­bling over rel­a­tive­ly mi­nor in­di­ca­tions. But ad­ju­vant/neoad­ju­vant can­cer — and the po­ten­tial to prove im­mune check­point in­hibitors can be cu­ra­tive op­tions — has dri­ven those two biggest play­ers in­to a heat­ed con­test for pa­tients, with big rev­enues on the line.
Mer­ck toplined da­ta from the 716 study back in Au­gust, just days af­ter the megablock­buster earned the FDA's ap­proval to head in­to ear­ly breast can­cer pa­tients. The agency gave its rub­ber stamp to a reg­i­men of Keytru­da plus chemo as a neoad­ju­vant com­bo fol­lowed by ad­ju­vant Keytru­da monother­a­py in pa­tients with high-risk triple-neg­a­tive breast can­cer.
The da­ta un­der­scor­ing that ap­proval were par­tic­u­lar­ly con­tentious: FDA hand­ed Mer­ck a com­plete re­sponse let­ter on the re­sults, cit­ing a lack of ma­ture safe­ty da­ta and ques­tions over the piv­otal study's patho­log­ic com­plete re­sponse end­point. But Mer­ck with­in weeks rolled out OS da­ta show­ing a win on more ma­ture sur­vival da­ta, and caus­ing the FDA to re­verse its ear­li­er de­ci­sion.
In ear­ly June, Mer­ck rolled out da­ta from the KEYNOTE-564 study for Keytru­da in ad­ju­vant kid­ney can­cer, with the drug cut­ting the risk of can­cer re­lapse or death by 32% af­ter a lit­tle more than two years com­pared with place­bo in re­nal cell car­ci­no­ma pa­tients with a mid-to-high risk of re­cur­rence af­ter a kid­ney re­moval, or af­ter re­moval of a kid­ney and metasta­t­ic le­sions.
Mean­while, Op­di­vo sports an ad­ju­vant ap­proval of its own from May in re­sect­ed esophageal or gas­troe­sophageal junc­tion (GEJ) can­cer with resid­ual patho­log­ic dis­ease in pa­tients who have re­ceived neoad­ju­vant chemora­dio­ther­a­py. The ap­proval was based on re­sults from the Phase III CHECK­MATE-577 study, which found a sta­tis­ti­cal­ly sig­nif­i­cant im­prove­ment in dis­ease-free sur­vival (DFS) over place­bo, which was de­fined as the time be­tween ran­dom­iza­tion and the first re­cur­rence date, or death, from any cause.
A month be­fore, the FDA grant­ed pri­or­i­ty re­view to Op­di­vo as an ad­ju­vant treat­ment in mus­cle-in­va­sive urothe­lial can­cer.