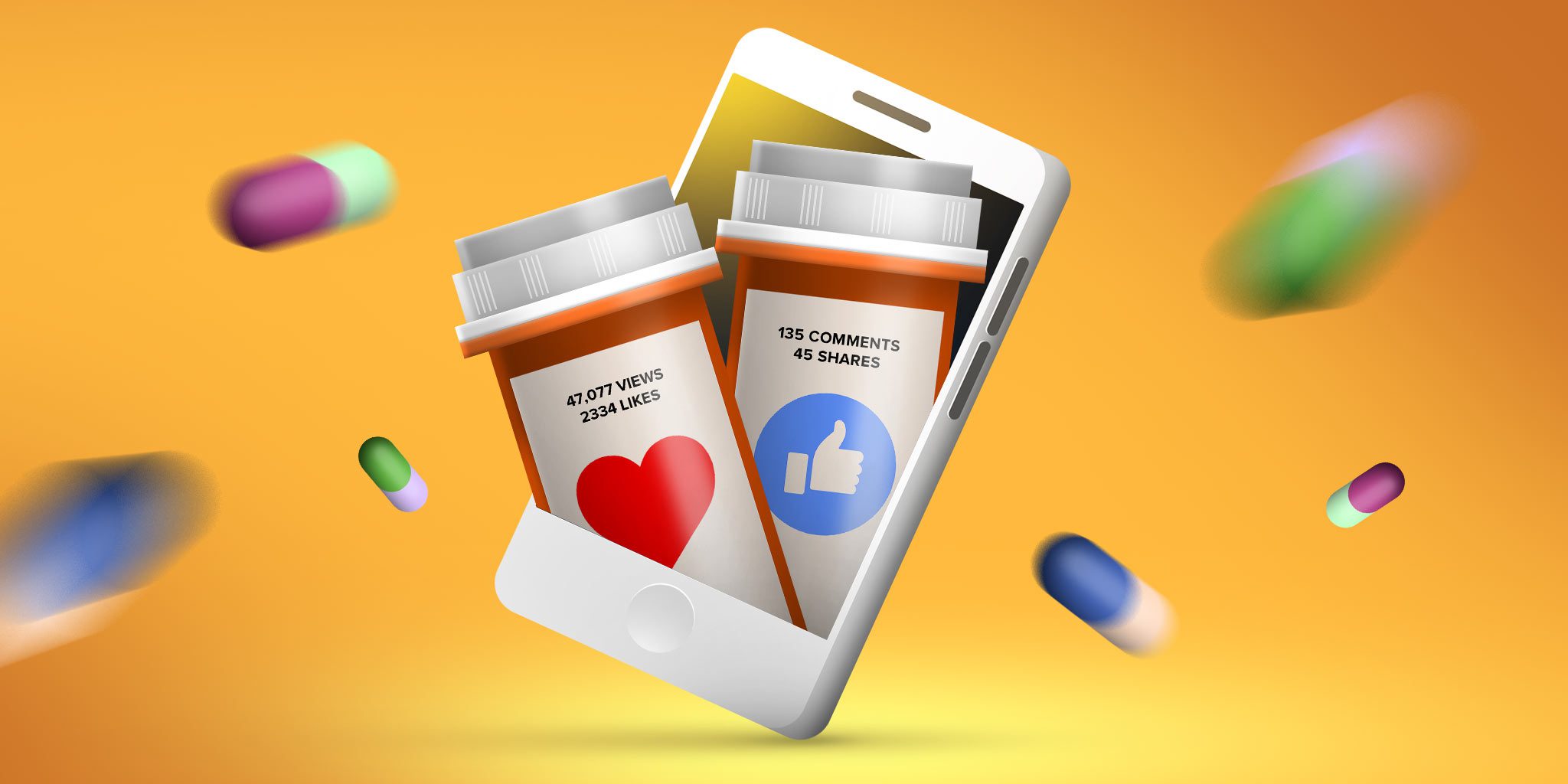 Alexander Lefterov/Endpoints News
Mi­cro-in­flu­encers with a ma­jor plat­form: Are they the next big thing in phar­ma mar­ket­ing?
Dami­an Wash­ing­ton didn't want to be "the MS guy."
He was a life­long per­former — he booked his first com­mer­cial at 15 pro­mot­ing Cap­tain Crunch ce­re­al — and a fun­ny guy with a YouTube chan­nel full of clever videos. The on­ly prob­lem? He wasn't get­ting a lot of views.
Un­til one day in May 2017. That's when he filmed his ex­pe­ri­ence at an in­fu­sion cen­ter get­ting Genen­tech's then-new mul­ti­ple scle­ro­sis treat­ment Ocre­vus. Sud­den­ly, the self-pro­claimed nerd with a de­gree from Mid­dle­bury Col­lege was get­ting hits.
To­day he's what mar­ket­ing teams and tech-savvy teens call an in­flu­encer — the se­mi-fa­mous rulers of so­cial me­dia who are slow­ly re­plac­ing celebri­ties in phar­ma dig­i­tal ad cam­paigns.
Thou­sands of users watched Wash­ing­ton's first in­fu­sion video, which wasn't spon­sored. In the in­tro, he talks about his ex­pe­ri­ences tak­ing Co­pax­one and Rebif. The for­mer didn't give him the de­sired ef­fect and the lat­ter came with side ef­fects that he de­scribed as a hang­over-like feel­ing mi­nus the night of drink­ing.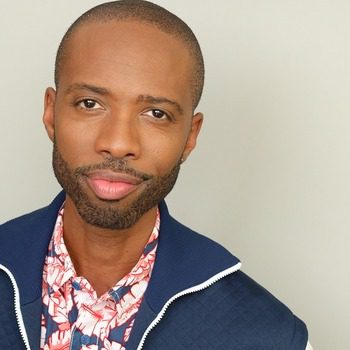 Dami­an Wash­ing­ton
"We kind of want to nip this dis­ease pro­gres­sion in the bud," he says in the video, ex­plain­ing why he switched to Ocre­vus. Then he brings a cam­era to West Hills Hos­pi­tal & Med­ical Cen­ter in Los An­ge­les where he ex­plains each step of the in­fu­sion process as it's hap­pen­ing, live while get­ting his IV drip.
"Done deal-y, for re­al­ly," he says at the end. "First in­jec­tion, so far so good, quick and pain­less … Thanks Ocre­vus."
Com­ments flood­ed in from oth­er MS pa­tients. To his sur­prise, Wash­ing­ton had in­ad­ver­tent­ly cre­at­ed a com­mu­ni­ty fo­rum for pa­tients who were ea­ger to share their own sto­ries.
"Great video! I'm mov­ing from Tysabri to Ocre­vus right now. It was good to see the process," one com­menter post­ed.
"90 sec­onds got you a new sub­scriber bro. Great video, look­ing for­ward to check­ing out your oth­ers. I have to stop Tysabri and am con­sid­er­ing Ocre­vus," an­oth­er said.
Af­ter that, Wash­ing­ton start­ed crank­ing out MS videos. The view­ers want­ed more — and so did Ocre­vus' mak­er Genen­tech. Af­ter see­ing his videos, the phar­ma com­pa­ny be­gan sign­ing him on for pro­mo­tion­al work. Not all of his videos are spon­sored — and he's nev­er di­rect­ly pro­mot­ed a drug for a phar­ma com­pa­ny — but his most re­cent gig was per­form­ing a rap rais­ing aware­ness for MS at the com­pa­ny's #MSVis­i­bil­i­ty Vir­tu­al Con­cert em­ceed by Broad­way per­former David Os­mond.
"The aim is to shift the al­go­rithm on YouTube in my fa­vor as far as rel­e­vant con­tent and in­for­ma­tion for peo­ple with mul­ti­ple scle­ro­sis," Wash­ing­ton said, adding that it's al­so "an­oth­er way to put my­self in front of peo­ple and to be the an­swer to ques­tions that peo­ple have."
In the di­rect-to-con­sumer space, this type of mar­ket­ing — al­go­rithm-dri­ven so­cial me­dia mar­ket­ing — is mov­ing to eclipse TV ad­ver­tis­ing by phar­ma mar­keters in terms of reach, Kathryn Aikin, se­nior so­cial sci­ence an­a­lyst and re­search team lead in the FDA's Of­fice of Pre­scrip­tion Drug Pro­mo­tion, said at a re­cent Duke Uni­ver­si­ty event. On TV, phar­ma ads fea­ture fa­mil­iar faces like Queen Lat­i­fah, Ser­e­na Williams and An­nie Mur­phy, but many in­flu­encers on so­cial me­dia are just reg­u­lar peo­ple — with a lot of fol­low­ers.
Across the board, in­flu­encer mar­ket­ing was worth around $9.7 bil­lion in 2020, ac­cord­ing to In­flu­encer Mar­ket­ing Hub, which es­ti­mat­ed the mar­ket would grow to $13.8 bil­lion in 2021. At the same time, over­all dig­i­tal ad spend in the phar­ma space sky­rock­et­ed 242% year over year from Jan­u­ary to Feb­ru­ary in 2020 and 2021, Me­di­aRadar re­port­ed.
Health Union, which ac­quired WEGO Health in June, pairs phar­ma com­pa­nies with pa­tient in­flu­encers as one of its ser­vices. It al­so owns 38 — and count­ing — on­line health com­mu­ni­ties, such as mul­ti­plescle­ro­sis.net. While Wash­ing­ton is now proud to be "the MS guy," Health Union has a com­bined net­work of more than 100,000 in­flu­encers in vir­tu­al­ly every con­di­tion.
Ear­ly fig­ures sug­gest the strat­e­gy is work­ing: In one case study, an In­sta­gram cam­paign by Health Union for a "niche on­col­o­gy brand" fea­tur­ing pa­tient and care­giv­er in­flu­encers saw 114% high­er traf­fic rates com­pared to the brand's bench­marks on oth­er dig­i­tal me­dia.
As phar­ma ad­ver­tis­ing shifts to so­cial chan­nels like In­sta­gram and Tik­Tok, a num­ber of ques­tions arise: Who are in­flu­encers, who's reg­u­lat­ing this kind of mar­ket­ing, and will it stick — or is it just an­oth­er fad?
For some, the word "in­flu­encer" con­jures im­ages of stilet­toed Kar­dashi­ans hawk­ing the lat­est fads — and that wouldn't be com­plete­ly off-base. The Cana­di­an biotech Duch­es­nay did, af­ter all, re­ceive an FDA warn­ing let­ter back in 2015 af­ter Kim Kar­dashi­an en­dorsed its morn­ing sick­ness pill Di­clegis on In­sta­gram with­out de­tail­ing the drug's risks. The re­al­i­ty TV star ul­ti­mate­ly is­sued an­oth­er post with the hash­tag #Cor­rec­tiveAd, in which she out­lined the risks.
And her sis­ter Khloe Kar­dashi­an is cur­rent­ly one of the celebri­ty mi­graine suf­fer­ers fronting Bio­haven's Nurtec ODT dig­i­tal-first ad­ver­tis­ing cam­paign.
But to Jack Bar­rette, for­mer CEO of WEGO Health and cur­rent chief in­no­va­tion of­fi­cer of Health Union, the de­f­i­n­i­tion of an in­flu­encer in the phar­ma space is much dif­fer­ent.
"An in­flu­encer is, es­pe­cial­ly in the area of se­ri­ous ill­ness and chron­ic ill­ness as we de­fine it at Health Union, some­one who has a fol­low­ing of oth­er folks that they con­verse with and bring to­geth­er and pro­vide ad­vice to," he said.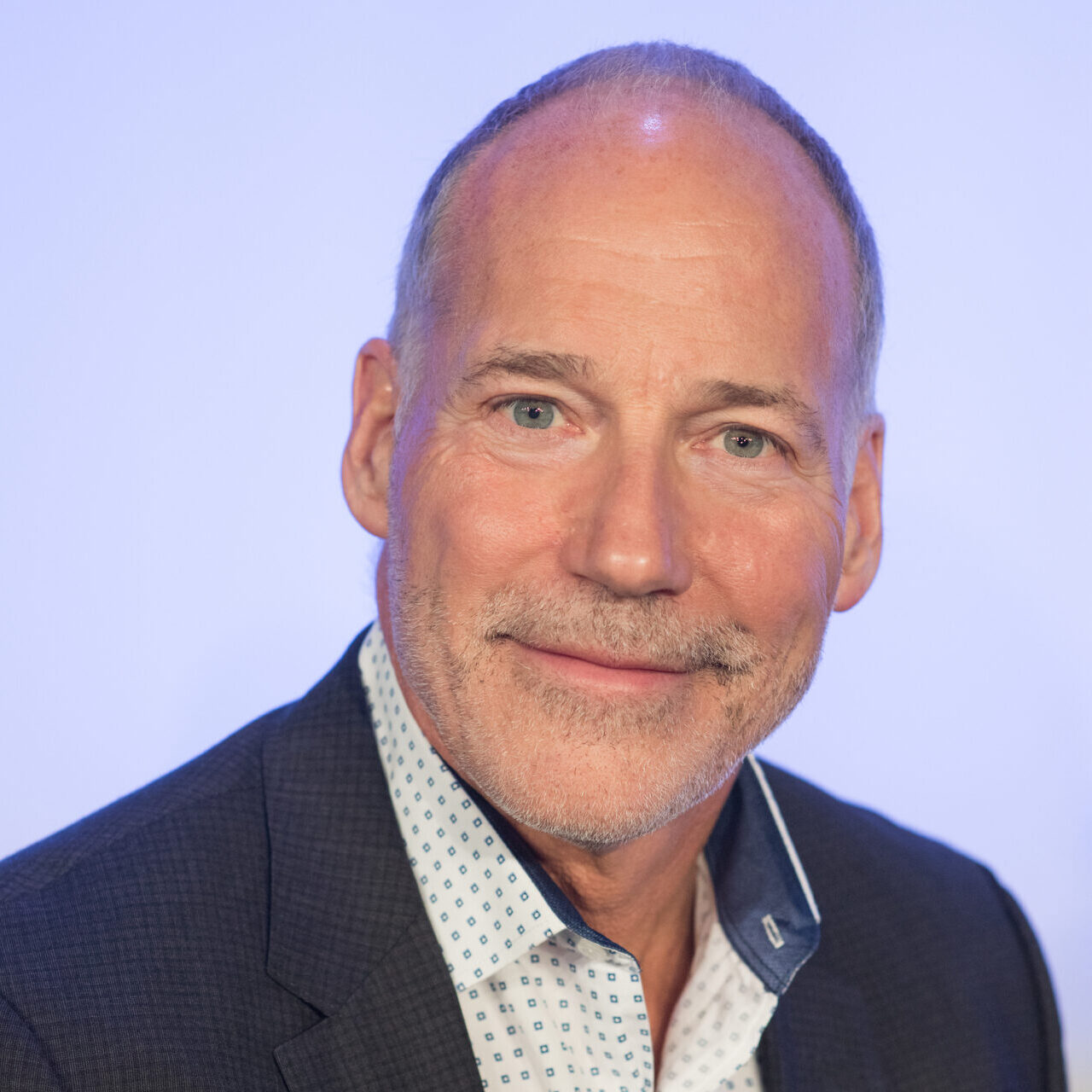 Jack Bar­rette (Cred­it: Chris­tine Hochkep­pel, Salty Broad Stu­dios)
When he co-found­ed WEGO more than 14 years ago, Bar­rette would have called them "health ac­tivists" or "pa­tient lead­ers." If he had to guess, the name "in­flu­encer" be­gan to stick rough­ly three to five years ago when it be­came clear that so­cial me­dia com­mu­ni­ties were form­ing around these pa­tients.
Why would a com­pa­ny choose to work with reg­u­lar peo­ple when they could be work­ing with celebri­ties like Kar­dashi­an? In the age of so­cial me­dia, it's all about es­tab­lish­ing a re­la­tion­ship, Bar­rette said. It may seem in­tu­itive, but some­one with 1,000 ded­i­cat­ed fol­low­ers has a more per­son­al con­nec­tion with con­sumers than some­one with hun­dreds of thou­sands. The small­er au­di­ence in­flu­encers of­ten per­son­al­ly re­spond to com­ments and an­swer ques­tions. The bonus for phar­ma com­pa­nies is out­reach to a much more tar­get­ed au­di­ence.
"What phar­ma­ceu­ti­cal com­pa­nies re­al­ly gain is a chance to be a part of that so­cial health con­ver­sa­tion, where peo­ple are ac­tu­al­ly know­ing each oth­er and pro­vid­ing in­for­ma­tion, in a trust­ed and au­then­tic way," he said.
Then there are the in­flu­encers who lean more on the side of celebri­ty. Take Derek Thel­er, for in­stance, a hand­some TV sit­com sup­port­ing ac­tor who mar­kets for Dex­com's glu­cose mon­i­tor­ing sys­tem on In­sta­gram. A re­cent im­age he post­ed wear­ing Dex­com's sys­tem on his tor­so — tagged "paid part­ner­ship with Dex­com" — as he stands by a wa­ter­fall got more than 6,000 likes. The com­ments were flood­ed with fire and heart-eye emo­jis, along with some feed­back from pa­tients.
"It's so strange see­ing the Dex­com on an adult's body! My son is 6 years old and it takes up much more re­al es­tate! (Less than when he was 2, though). All the best, thanks for be­ing a pos­i­tive T1 am­bas­sador for peo­ple like my boy to look up to," one com­menter wrote.
One of the rea­sons Dex­com's cam­paign has been so suc­cess­ful, ac­cord­ing to Hyosun Kim, an as­sis­tant pro­fes­sor of com­mu­ni­ca­tion at In­di­ana State Uni­ver­si­ty, is that it brings in a lot of user-gen­er­at­ed con­tent.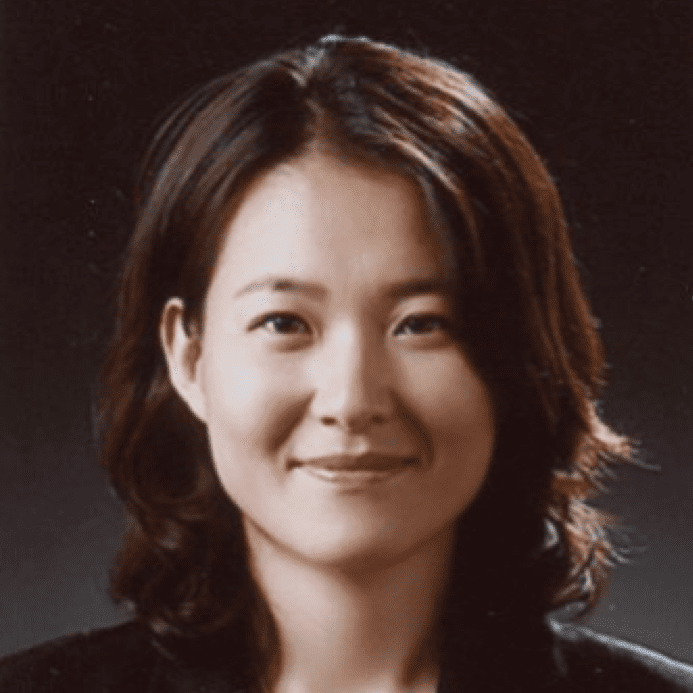 Hyosun Kim
"A lot of peo­ple … post­ed on their so­cial me­dia, 'I [am] a Type 1 di­a­betes pa­tient and I used Dex­com and it's a mag­i­cal game-chang­er,' or some­thing like that," and that can be re­al­ly mean­ing­ful to fel­low pa­tients, she said.
Bar­rette sees Health Union as a sort of li­ai­son be­tween phar­ma com­pa­nies and pa­tient in­flu­encers, al­though it's not al­ways about sell­ing a drug. A lot of the work Health Union does is un­brand­ed, mean­ing the in­flu­encers are hired by a phar­ma com­pa­ny to do ed­u­ca­tion­al work or raise aware­ness for a dis­ease, with­out men­tion­ing any prod­uct names.
The end re­sult is some­thing like an ad, yet doesn't look or sound like one.
"If you're just scrolling on your phone, and you see a guy be­ing like, 'Look, if you got MS man, lis­ten: Let me tell you about this oth­er thing, right here,' that is a bit more en­gag­ing, and speaks more to the view­er," Wash­ing­ton said.
What could go wrong? It de­pends on who you ask. While Kim sees the ben­e­fits of this type of mar­ket­ing, she's al­so been close­ly study­ing the FDA's con­cerns, and has picked up on a few key themes.
Be­ing from South Ko­rea, Kim had nev­er seen phar­ma­ceu­ti­cal ads un­til she came to the US for grad­u­ate school work and was shocked by a Vi­a­gra com­mer­cial on TV. She end­ed up writ­ing a pa­per on pre­scrip­tion drug ad­ver­tis­ing for her me­dia law class, and since then, she's been on a mis­sion to learn every­thing she can. Re­cent­ly, she spoke at the vir­tu­al Duke Uni­ver­si­ty event along with Aikin that was called, "In­form­ing and Re­fin­ing the Pre­scrip­tion Drug Pro­mo­tion Re­search Agen­da."
For the most part, Kim likes the idea of di­rect-to-con­sumer ad­ver­tis­ing. It puts some of the pow­er in­to pa­tients' hands and al­lows them to have bet­ter dis­cus­sions with their doc­tors. But look­ing at warn­ing let­ters sent by the FDA, she iden­ti­fied three of the agency's main con­cerns with so­cial me­dia ad­ver­tis­ing: the use of first-per­son nar­ra­tives, the pro­mo­tion of non-ap­proved drugs or prod­ucts, and mis­lead­ing ad tech­niques such as hav­ing to hov­er over a post to see the risks.
"Mar­keters are fas­ci­nat­ed by in­flu­encer mar­ket­ing be­cause these in­flu­encers are re­lat­able, touch­able, ap­proach­able, kind of, you know, per­son­al­i­ties," Kim said. "Peo­ple see them as some­one like me, like fel­low con­sumers or fel­low pa­tients."
But in re­al­i­ty, in­flu­encers work­ing with phar­ma­ceu­ti­cal com­pa­nies are not to­tal­ly like you — be­cause they have an in­cen­tive to post. Some crit­ics ar­gue in­flu­encers are sell­ing not on­ly prod­ucts, but a cer­tain lifestyle. Thel­er has di­a­betes, but with his Dex­com sys­tem, he al­so swims with his dog and pad­dle­boards in Se­quoia Na­tion­al Park, one In­sta­gram post sug­gests.
"[Con­sumers] are more like­ly to de­vel­op a strong re­la­tion­ship with this per­son," Kim said. "And then they see this ad as less pro­mo­tion­al and more like in­for­ma­tion," she said, adding that while that can be good news for the mar­keters, it may be con­cern­ing for view­ers.
One caveat to con­sid­er, of course, is that pa­tients can­not ac­cess pre­scrip­tion drugs with­out con­sult­ing with a physi­cian.
"It is a to­tal­ly dif­fer­ent ball­game," Wash­ing­ton said. For one, he was tak­ing Ocre­vus be­fore Genen­tech be­gan spon­sor­ing him. And when he's do­ing a video, he'll of­ten make a dis­claimer sim­i­lar to: "This is not med­ical ad­vice. Speak to your doc­tor," he said.
Still, crit­ics have poked holes in this type of mar­ket­ing ap­proach. For ex­am­ple, how do you know if an in­flu­encer has tak­en the drug they're pro­mot­ing? Or if and how they're be­ing paid?
The Fed­er­al Trade Com­mis­sion can rep­ri­mand and fine in­flu­encers who are pro­mot­ing with­out dis­clos­ing the fact that they're be­ing paid for the con­tent. The reg­u­la­to­ry agency re­quires in­flu­encers to dis­close any "ma­te­r­i­al con­nec­tions" they have with a brand they are en­dors­ing.
In Oc­to­ber, the FTC an­nounced it sent out penal­ty no­tices to more than 700 com­pa­nies putting them on no­tice that they could face civ­il fines up to $43,792 per vi­o­la­tion for im­prop­er en­dorse­ments. Among the com­pa­nies on the list were more than a dozen phar­ma com­pa­nies in­clud­ing Ab­b­Vie, Bay­er, Bris­tol My­ers Squibb, Eli Lil­ly, Mer­ck, Pfiz­er and Take­da.
Still, the rules and reg­u­la­tions can get am­bigu­ous when a pa­tient is rais­ing aware­ness about a con­di­tion, rather than pro­mot­ing a drug.
While Bar­rette said there's "room for in­ter­pre­ta­tion," Health Union al­ways dis­clos­es spon­sor­ships. Wash­ing­ton has nev­er di­rect­ly pro­mot­ed a drug for a phar­ma­ceu­ti­cal com­pa­ny, but when com­pa­nies hire him to make videos rais­ing aware­ness for MS, they'll have him ver­bal­ly dis­close if a video is spon­sored or in­clude it in the cap­tion. Back in 2020, the FDA pro­posed a study with sev­er­al types of en­dorsers (in­clud­ing in­flu­encers) to find out whether dis­clos­ing pay­ment sta­tus would af­fect pa­tient re­ac­tions.
As for dis­clos­ing whether an in­flu­encer has ac­tu­al­ly tak­en the drug they're spon­sor­ing, Bar­rette isn't aware of any spe­cif­ic FDA re­quire­ment to do so.
How­ev­er, Health Union and WEGO have tak­en what he calls a "proac­tive stance," and in al­most all cas­es the pro­mo­tion­al con­tent will ref­er­ence the in­flu­encer's per­son­al con­nec­tion with the drug. For ex­am­ple, an in­flu­encer may say, "While I have not tak­en this med­ica­tion my­self, many in my pa­tient com­mu­ni­ty are dis­cussing it."
Is this the dawn of a new era in phar­ma mar­ket­ing? Bar­rette said the so­cial health move­ment, as he calls it, is ex­plod­ing. The pan­dem­ic has en­cour­aged peo­ple to con­nect in "a very re­al and ther­a­peu­tic way" through dig­i­tal means, and there's no turn­ing back. In ad­di­tion, phar­ma dig­i­tal and so­cial spend­ing has on­ly con­tin­ued to grow over the last cou­ple years.
"This idea that dig­i­tal on­line con­nec­tions are valu­able — maybe it's not in re­al life, but they have tremen­dous ben­e­fit to folks with es­pe­cial­ly chron­ic dis­ease and se­ri­ous ill­ness to be­come health­i­er be­cause they par­tic­i­pat­ed in the so­cial health move­ment," Bar­rette said. "So I see a con­tin­u­ing growth … I think we saved five or 10 years in adop­tion of so­cial health be­cause of the pan­dem­ic."
And the feed­back, so far, has been pos­i­tive. Health Union grew the num­ber of phar­ma com­pa­nies it worked with by about 30% from 2020 to 2021, ac­cord­ing to Bar­rette.
When Wash­ing­ton was di­ag­nosed with MS about five years ago, the dig­i­tal com­mu­ni­ty wasn't as es­tab­lished. He turned to blogs like Ardra Shep­hard's Trip­ping on Air. But it wasn't the same as pick­ing up a smart­phone and watch­ing a full trip to an in­fu­sion cen­ter.
"I would say that it's nev­er a good time to get MS. How­ev­er, this is a fab­u­lous time to get MS," he said. "Me be­ing able to talk to some­one in Lon­don about their dis­ease, their con­di­tion, my ups and my downs and their ups and their downs … it's re­al­ly, re­al­ly re­mark­able what we have go­ing now."
For Wash­ing­ton, it's not about mar­ket­ing trends or even the spon­sor­ship pay­ments. When asked to pre­dict what's next in so­cial me­dia, he said he's just go­ing to keep do­ing what he's do­ing.
He said, "I make videos every week so that peo­ple with mul­ti­ple scle­ro­sis feel less alone. Pe­ri­od."