Mi­cro­cap's ef­fort to take on Eylea with Avastin biosim­i­lar faces sig­nif­i­cant FDA road­block
A small biotech try­ing to de­vel­op an Avastin biosim­i­lar to treat wet AMD has run in­to a set­back.
Out­look Ther­a­peu­tics with­drew its BLA for be­va­cizum­ab, the ac­tive com­pound in Roche/Genen­tech's Avastin can­cer ther­a­py, af­ter the FDA re­quest­ed ad­di­tion­al in­for­ma­tion to com­plete the ap­pli­ca­tion, the biotech said Tues­day. Out­look plans to re­sub­mit its BLA by Sep­tem­ber of this year.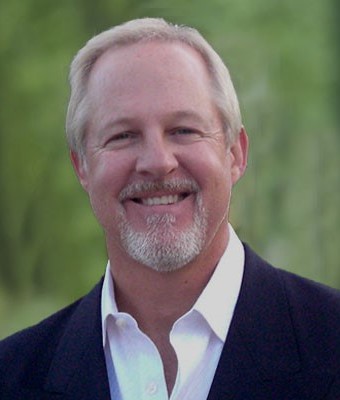 Rus­sell Tre­nary
"We re­main con­fi­dent in ONS-5010 and its po­ten­tial to be the first FDA-ap­proved oph­thalmic for­mu­la­tion of be­va­cizum­ab that avoids the pub­lic health risk to pa­tients of off-la­bel treat­ment," CEO Rus­sell Tre­nary said in a state­ment.
The com­pa­ny's stock $OTLK was ham­mered by the news, cut­ting its price by more than half and send­ing it be­low $1 per share.
Out­look has as­sert­ed that a new Avastin biosim­i­lar spe­cif­ic to oph­thalmic in­di­ca­tions is nec­es­sary due to sig­nif­i­cant num­bers of pa­tients us­ing off-la­bel and repack­aged IV be­va­cizum­ab to treat their con­di­tions. The biotech said as re­cent­ly as March that half of all wet AMD in­jec­tions come from these off-la­bel treat­ments.
Ex­ecs are hop­ing to win 12 years of mar­ket ex­clu­siv­i­ty for their ver­sion of be­va­cizum­ab, but it wouldn't be the on­ly Avastin biosim­i­lar on the mar­ket. In 2017, the FDA ap­proved Am­gen's Mvasi to treat sev­er­al types of can­cer, in­clud­ing col­orec­tal, lung, brain, kid­ney and cer­vi­cal can­cers. Mvasi was the first biosim­i­lar ap­proved to treat can­cer in the US.
An­oth­er be­va­cizum­ab biosim­i­lar, Zirabev, is sold by Pfiz­er to treat ad­vanced NSCLC as part of a com­bo ther­a­py for pa­tients who have not yet re­ceived chemother­a­py.
Should Out­look win ap­proval af­ter it re­sub­mits its BLA, its for­mu­la­tion will be known as Lyte­na­va. The biotech is hop­ing to cut in­to a mar­ket that has blos­somed the last few decades with the ap­provals of Roche's Lu­cen­tis and Re­gen­eron's Eylea. By Out­look's own es­ti­ma­tion, wet AMD sales have reached $13 bil­lion glob­al­ly, $7 bil­lion of which come from the US.
One shot of Eylea costs about $1,850, slight­ly less than Lu­cen­tis' $2,000 per shot price. An­nu­al­ly, the drugs can cost pa­tients $16,000 and $24,000, re­spec­tive­ly. But off-la­bel Avastin cost on­ly $50 per dose when used to treat wet AMD, ac­cord­ing to a 2011 New York Times re­port, let­ting it soak up about 60% of the mar­ket at the time.
Nev­er­the­less, the two pre­scrip­tion drugs have made their man­u­fac­tur­ers a for­tune. Eylea pulled in $1.52 bil­lion in the first quar­ter this year and more than $9 bil­lion in 2021, while Lu­cen­tis net­ted $266 mil­lion in Q1 2022 in the US. Af­ter prov­ing to be the dom­i­nant wet AMD force a decade ago, the Roche drug has ced­ed sig­nif­i­cant ground to Eylea and is ex­pect­ed to lose US ex­clu­siv­i­ty next month.