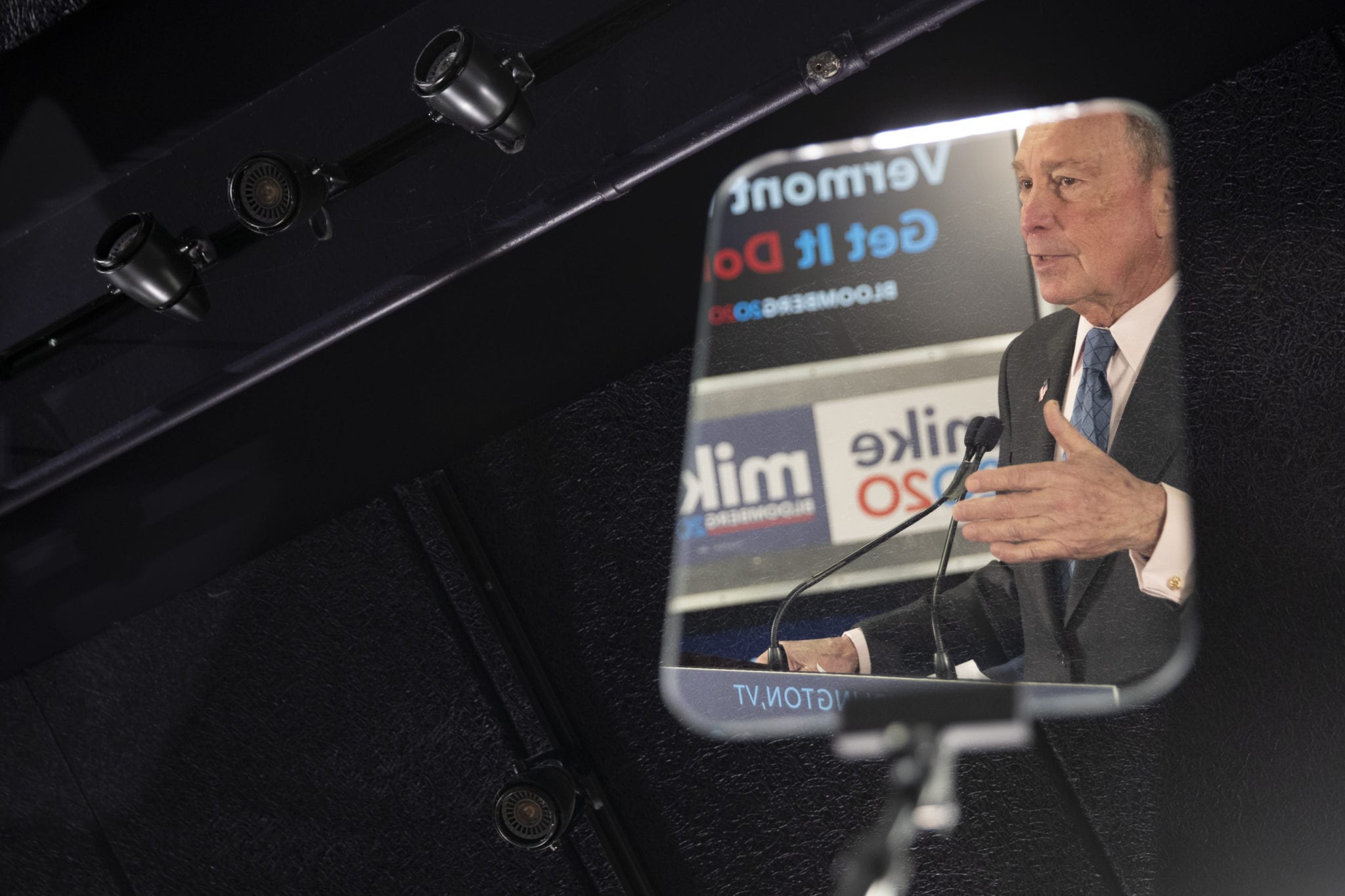 Mike Bloomberg (AP IMAGES)
Mike Bloomberg joins a grow­ing cho­rus of De­mo­c­ra­t­ic pres­i­den­tial can­di­dates threat­en­ing to go af­ter drug patents
As the may­or of New York City, Mike Bloomberg had a few mod­est ideas about low­er­ing pre­scrip­tion drug prices in the Big Ap­ple that gained lit­tle trac­tion. Now on the cam­paign trail on a faint hope of clinch­ing the De­mo­c­ra­t­ic pres­i­den­tial nom­i­na­tion, the bil­lion­aire has some big­ger plans — in­clud­ing one that would al­ter the patent sys­tem cen­tral to the bio­phar­ma busi­ness.
In a bare­bones drug pric­ing plan post­ed on Mon­day, Bloomberg came out blast­ing Pres­i­dent Don­ald Trump for fail­ing to de­liv­er his promise to low­er drug prices, and then mak­ing mis­lead­ing claims about them. The price of over 3,000 drugs still in­creased at a rate five times high­er than in­fla­tion in the first six months of 2019, he wrote.
So how will he fix it? Bloomberg lists a few wide­ly dis­cussed pol­i­cy pro­pos­als, in­clud­ing au­tho­riz­ing Medicare to ne­go­ti­ate drug prices (a key goal of Nan­cy Pelosi's re­cent­ly passed House bill), al­low­ing Amer­i­cans to buy med­i­cine from oth­er coun­tries (some­thing the HHS has re­leased a plan on), and cap­ping out-of-pock­et costs for Medicare ben­e­fi­cia­ries.
He al­so pledged to elim­i­nate "pay­offs" — pre­sum­ably the arrange­ment com­mon­ly known as re­bates — from drug­mak­ers to phar­ma­cy ben­e­fit man­agers. The White House had set out to do the same but changed course to kill re­bate re­form back in Ju­ly.
But Bloomberg's most eye-catch­ing pro­pos­al is this: "Bring gener­ic drugs to the mar­ket faster by lim­it­ing brand-name drug mak­ers to one patent that lasts 20 years."
Ac­cel­er­at­ing the speed of gener­ics ap­proval had been a key goal for for­mer FDA Com­mis­sion­er Scott Got­tlieb, who called out brand­ed drug­mak­ers for "shenani­gans" to de­lay gener­ic drug com­pe­ti­tion. Dur­ing his tenure, Got­tlieb al­so im­ple­ment­ed new poli­cies aimed at bar­ring phar­ma from ex­ploit­ing REMS re­quire­ments for their ben­e­fit.
But chang­ing patent and IP laws could be a dras­tic ex­pan­sion of that ef­fort. Ab­b­Vie has re­port­ed­ly se­cured more than 100 patents to pro­tect Hu­mi­ra, the best-sell­ing drug on the plan­et and a multi­bil­lion-dol­lar fran­chise.
While the 20-year term is in line with cur­rent lim­its, Bloomberg al­so didn't spec­i­fy if his so­lu­tion would al­low for patent ex­ten­sions (max­i­mum 5 years) un­der the Hatch-Wax­man Act.
The oth­er part of Bloomberg's re­form would have drug com­pa­nies pay roy­al­ties to the NIH if they use NIH IP and turn it in­to a com­mer­cial prod­uct — which can be con­tro­ver­sial as il­lus­trat­ed in Gilead's re­cent dis­putes with the HHS over HIV patents. Bloomberg stopped short of spelling out the con­se­quences for any phar­ma play­ers who don't com­ply with his poli­cies. Sen­a­tors Eliz­a­beth War­ren and Bernie Sanders — who are polling ahead of Bloomberg — have both sug­gest­ed that they would seize or break drug patents over what they view as egre­gious pric­ing.