Mile­stone Phar­ma preps a leap in­to PhI­II car­dio study with $55M round backed by No­vo
A lit­tle more than two months af­ter scor­ing the proof-of-con­cept da­ta that he was look­ing for, Joe Olive­to is steer­ing Mile­stone Phar­ma­ceu­ti­cals in­to a Phase III ef­fi­ca­cy study that will put their one and on­ly drug to a piv­otal test. And he has a $55 mil­lion round led by No­vo to pay for it.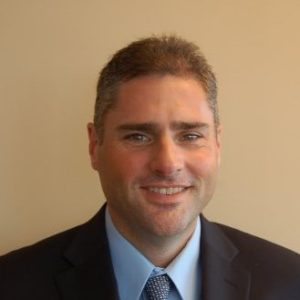 Joe Olive­to
Mile­stone, based out of Que­bec with a satel­lite of­fice in North Car­oli­na, where the CEO lives, has kept the crew small and fo­cused. The drug is etri­pamil, which is de­signed to treat a tricky, hard-to-track dis­ease called parox­ys­mal supraven­tric­u­lar tachy­car­dia, or PSVT.
PSVT is an er­rat­ic ar­rhyth­mia; a rac­ing heart beat that can be mis­di­ag­nosed as a pan­ic at­tack.
"It feels like you're hav­ing a heart at­tack," says the CEO, "then goes away" — of­ten by the time you get to the ER, leav­ing a mys­ti­fied group of doc­tors and nurs­es puz­zling it out.
Olive­to, though, es­ti­mates that about 1.5 to 2 mil­lion peo­ple have it in the US, though he freely ad­mits that is a rough ball­park fig­ure. Hos­pi­tal records can on­ly tell you so much about this.
Cur­rent­ly, one of the ways that this con­di­tion is treat­ed is through catheter ab­la­tion, where you use heat or cold to kill heart tis­sue. IV adeno­sine is used in the hos­pi­tal. At Mile­stone, they're work­ing on a spray for­mu­la­tion of a short-act­ing cal­ci­um chan­nel block­er that can be ad­min­is­tered at home through a res­cue de­vice, much the way asth­mat­ics con­trol a sud­den at­tack.
Olive­to and the 10-mem­ber crew at Mile­stone took four dos­es in­to a Phase II study and came away with some dose-de­pen­dent re­spons­es on the top three.
Based on his talks with the FDA, Mile­stone reck­ons it can lim­it the Phase III ef­fi­ca­cy study to about 300 pa­tients, plan­ning to get start­ed late this year or ear­ly next and wrap it around mid-2019. At that point the com­pa­ny will need to look for more cash if it wants to go so­lo in­to the sep­a­rate safe­ty study that the FDA will re­quire for a car­dio ther­a­py like this.
Small team, sin­gle as­set biotech work­ing in the daunt­ing field of heart ther­a­pies sounds like a pro­file for a buy­out, if the cards fall the right way. Olive­to, who head­ed Chelsea Ther­a­peu­tics when the com­pa­ny was sold to Lund­beck in a $658 mil­lion deal, knows a bit about that top­ic. But he's keep­ing his op­tions open, think­ing about new ven­ture cash or an IPO or … a sale.
Time will tell. In the mean­time, he al­so plans to start lay­ing the ground­work for mar­ket­ing.
Fol­low­ing No­vo Hold­ings' lead is For­bion Cap­i­tal Part­ners and funds man­aged by Tekla Cap­i­tal Man­age­ment, with par­tic­i­pa­tion from Mile­stone's ex­ist­ing in­vestors: Do­main As­so­ci­ates, Fonds de sol­i­dar­ité FTQ, BDC Cap­i­tal, Pap­pas Cap­i­tal, and GO Cap­i­tal.