Mi­nor­i­ty pa­tients un­der­rep­re­sent­ed in Covid-19 tri­als de­spite greater will­ing­ness to par­tic­i­pate, re­port finds
When Wan­da Mc­Clain was work­ing at Brigham and Women's Hos­pi­tal last March and April, she and oth­er clin­i­cians no­ticed some­thing about the sick pa­tients oc­cu­py­ing beds.
"They were much more di­verse than, you know, our tra­di­tion­al pa­tients," the for­mer VP of com­mu­ni­ty health and health eq­ui­ty said. "It showed very clear­ly the dis­pro­por­tion­ate im­pact that Covid is hav­ing on com­mu­ni­ties of col­or."
What Mc­Clain ob­served in Boston is on par with num­bers col­lect­ed across the coun­try. Black Amer­i­cans are near­ly three times more like­ly than white Amer­i­cans to be hos­pi­tal­ized with Covid-19, and near­ly twice as like­ly to die, the CDC re­ports. His­pan­ic or Lat­inx Amer­i­cans are three times as like­ly to find them­selves in a hos­pi­tal bed, and more than twice as like­ly to die. And Amer­i­can In­di­an or Alas­ka Na­tive com­mu­ni­ty mem­bers are 3.5 times as like­ly to be hos­pi­tal­ized, and more than twice as like­ly to die.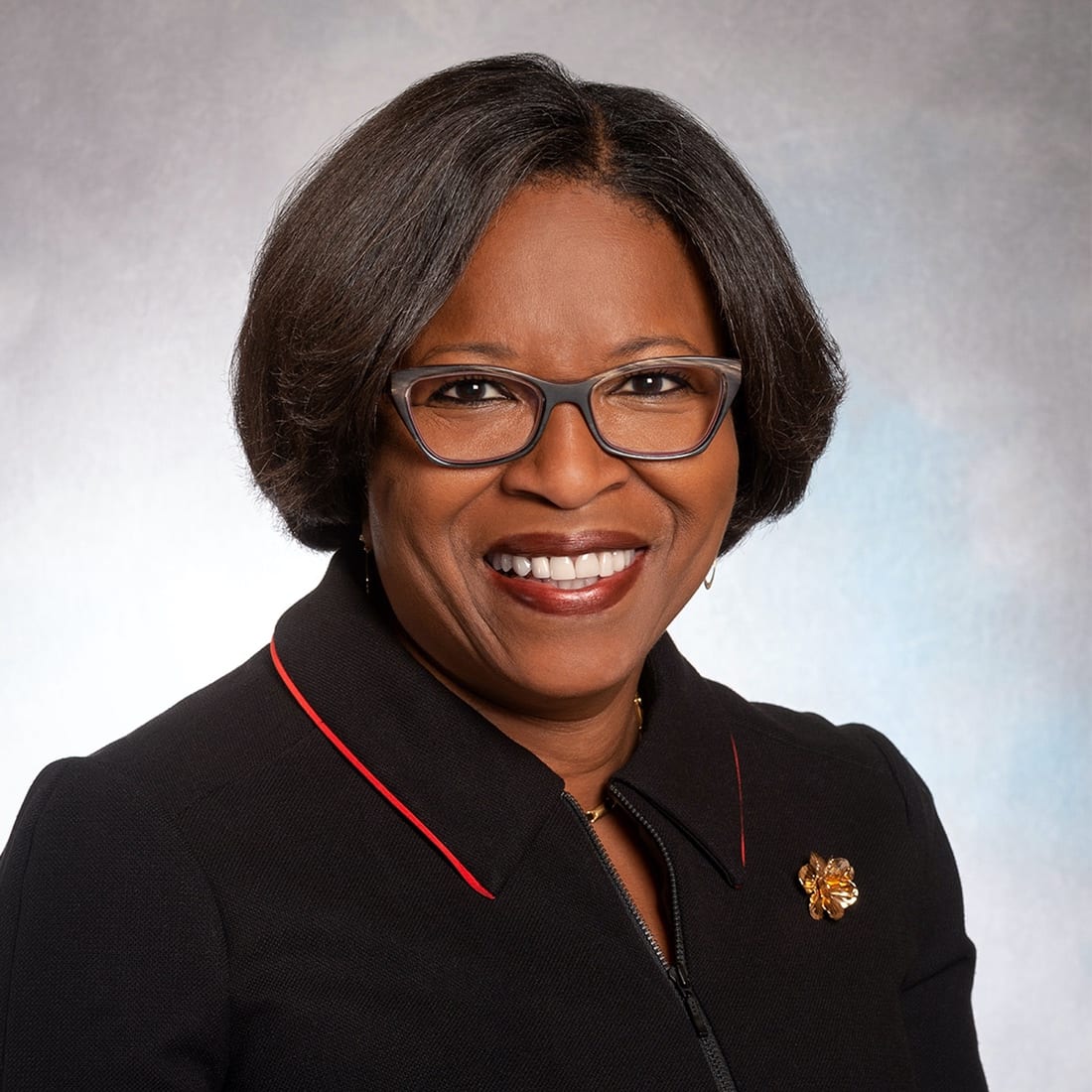 Wan­da Mc­Clain
Yet Black par­tic­i­pants made up on­ly 9.7% and 9.8% of Mod­er­na and Pfiz­er/BioN­Tech's Phase III vac­cine tri­als, re­spec­tive­ly — de­spite rep­re­sent­ing just over 13% of the US pop­u­la­tion. His­pan­ic or Lat­inx vol­un­teers made up 20% and 26.2%, which is ac­tu­al­ly over cen­sus lev­els. But Amer­i­can In­di­an and Alas­ka Na­tive vol­un­teers? Just 0.8% and 0.6% of the tri­als, re­spec­tive­ly.
"A lot has hap­pened I think in the last 12 to 18 months, and we thought it was re­al­ly ap­pro­pri­ate at this point in time to re­al­ly dig deeply in­to some of those chal­lenges that have sur­faced," Clare Grace, Parex­el's first chief pa­tient of­fi­cer, told End­points News.
The New­ton, MA-based CRO con­duct­ed lis­ten­ing ses­sions with physi­cians, in­ter­views with the pub­lic, pa­tient ad­vi­so­ry coun­cil meet­ings, and a glob­al sur­vey to gauge per­spec­tives on clin­i­cal tri­al di­ver­si­ty. And on Thurs­day morn­ing, it pub­lished the re­sults.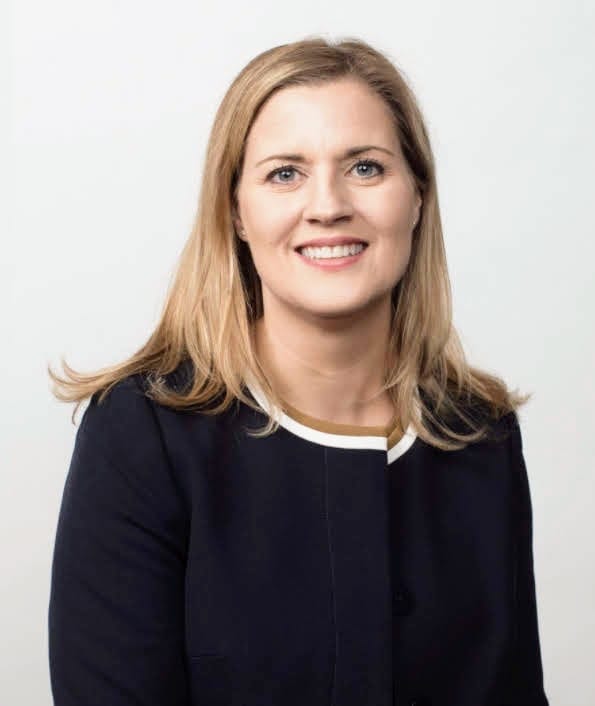 Clare Grace
A key theme that emerged was trust, both Grace and Mc­Clain said — or rather, a lack there­of.
"This is be­fore the vac­cine was ac­tu­al­ly ap­proved for emer­gency use, and I think we were in the midst of ap­point­ing peo­ple to the vac­cine tri­als, so we were run­ning up against those is­sues of trust and mis­trust," Mc­Clain said, who par­tic­i­pat­ed in a fo­cus group with oth­er physi­cians.
One in­ter­est­ing find­ing was that of 1,945 peo­ple sur­veyed in the US, Cana­da, UK, Aus­tralia, France, Hun­gary, Italy, Mex­i­co, Poland and Spain, more non-white re­spon­dents said they'd be both will­ing to par­tic­i­pate in a Covid-19 tri­al and take a vac­cine. Yet in the US, com­mu­ni­ties of col­or are now get­ting vac­ci­nat­ed at much slow­er rates.
"I think what's re­al­ly im­por­tant to re­mem­ber is that, you know, dif­fer­ent coun­tries have dif­fer­ent ex­pe­ri­ences around the pan­dem­ic in par­tic­u­lar," Grace said. "And so some of those coun­tries have had very, very dif­fi­cult times, where­as oth­ers have got more so­phis­ti­cat­ed health­care sys­tems and (are) gen­er­al­ly a lit­tle bit more in­clu­sive."
When Brigham and Women's set up Covid-19 test­ing, Mc­Clain no­ticed that peo­ple of col­or want­ed to get test­ed, but were lim­it­ed by a lack of in­for­ma­tion, or a lack of trust.
"It's hard to have trust if peo­ple don't know you," she said.
So the hos­pi­tal dis­trib­uted in­for­ma­tion in mul­ti­ple lan­guages, and screened peo­ple for so­cial de­ter­mi­nants of health. They hand­ed out bags of gro­ceries at the test sites, and did things like screen for do­mes­tic vi­o­lence.
"Re­al­ly be­gin­ning to ad­dress those bar­ri­ers that might lim­it some­one's abil­i­ty to par­tic­i­pate in the tri­al, that was a big piece of it — of earn­ing their trust and ed­u­cat­ing them at the same time," she said.
Oth­er bar­ri­ers dis­cussed in the re­port in­clude how much time it takes to par­tic­i­pate in a clin­i­cal tri­al, or the trans­porta­tion re­quired to get to a tri­al site. Sur­vey par­tic­i­pants cit­ed the num­ber of re­quired study vis­its as the great­est bar­ri­er, fol­lowed by vis­it du­ra­tion, and pay­ment for trav­el or for par­tic­i­pa­tion.
"Clin­i­cal tri­als, es­pe­cial­ly those with­in mi­nori­ties and in cer­tain ar­eas, need to be ac­ces­si­ble for those with lim­i­ta­tions, both phys­i­cal­ly and fi­nan­cial­ly. Many for­get that even in this day and age not every­one has ac­cess to the in­ter­net or pub­lic forms of trans­porta­tion," an un­named re­spon­dent said.
"Some women, some African Amer­i­can women, don't have time to come to chemo be­cause they have chil­dren at home that have to be cared for," said Yas­meem Wat­son, a pa­tient ad­vi­so­ry coun­cil mem­ber. "They don't have time to come to med­ical ap­point­ments. They would love to be cured and love to be healed, but some­times it is be­yond their con­trol."
Go­ing forth, Mc­Clain says she wants to see bio­phar­ma com­pa­nies hold them­selves ac­count­able, and de­vel­op ro­bust com­mu­ni­ty en­gage­ment strate­gies around "get­ting to know and in­vest­ing in — and I'm us­ing that word de­lib­er­ate­ly — mak­ing in­vest­ments in those com­mu­ni­ties." That means lis­ten­ing to pa­tients, and cre­at­ing pro­grams for young peo­ple to build the next gen­er­a­tion of di­verse pro­fes­sion­als.
"None of this is go­ing to be done with a snap of the fin­ger," she said.
So­cial: via Parex­el web­site