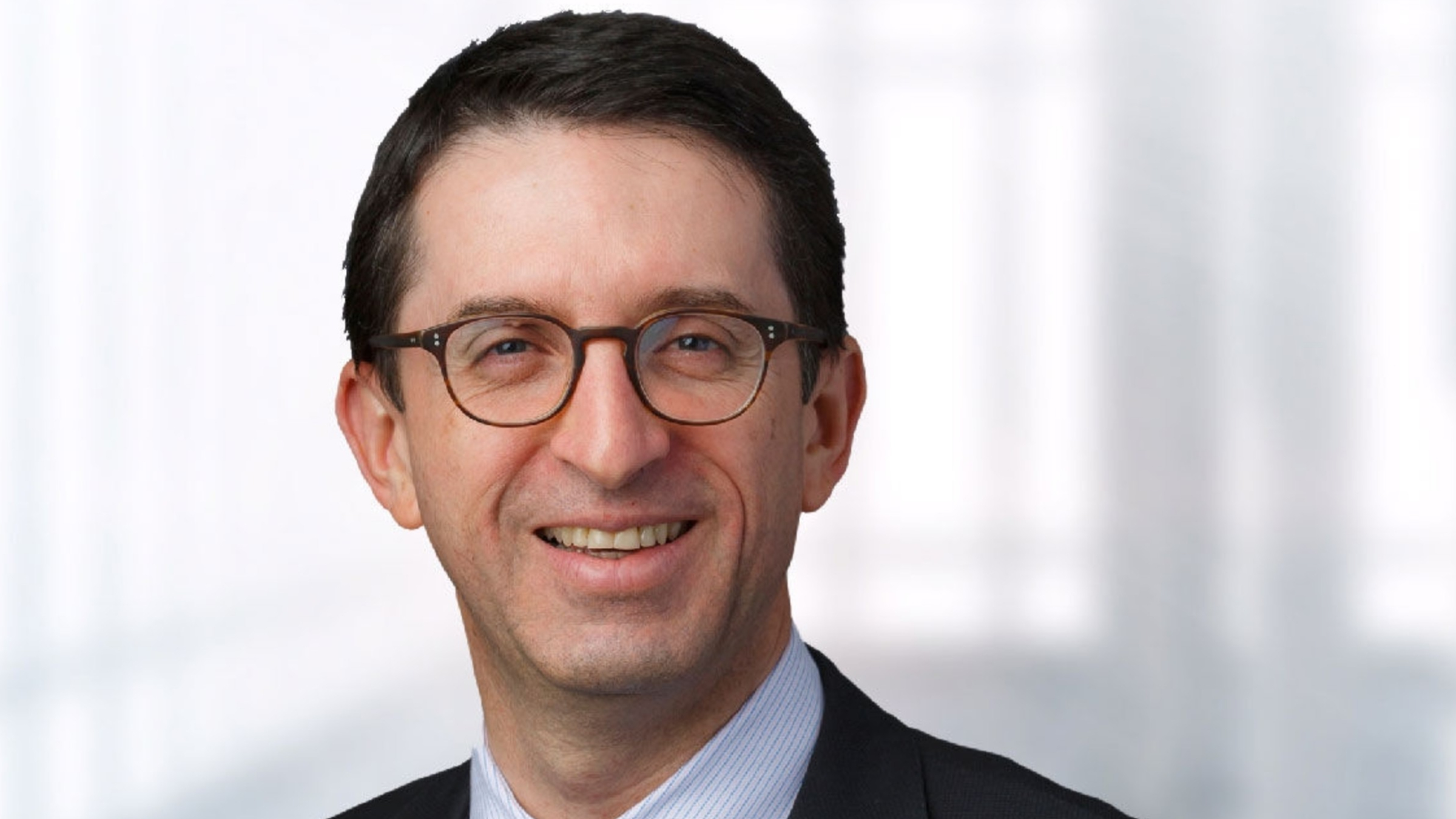 Jorge Gomez, former Moderna CFO
Mod­er­na blind­sided by in­ves­ti­ga­tion in­to for­mer CFO Jorge Gomez, com­pa­ny says
It's been days since Mod­er­na sent its new CFO Jorge Gomez pack­ing — af­ter just one day on the job — over an in­ves­ti­ga­tion launched by his for­mer em­ploy­er. Al­though that probe was ini­ti­at­ed back in March, Mod­er­na says it had no idea un­til last week.
Mod­er­na told End­points News on Mon­day that it was un­aware of Dentsply's in­ves­ti­ga­tion in­volv­ing Gomez un­til it was pub­licly dis­closed on May 10. The news, first re­port­ed by the Wall Street Jour­nal, comes just five days af­ter Dentsply an­nounced an in­ves­ti­ga­tion in­to "cer­tain fi­nan­cial re­port­ing mat­ters" re­lat­ed to Gomez's time at the den­tal equip­ment com­pa­ny.
In­ves­ti­ga­tors are dig­ging in­to the "use of in­cen­tives to sell prod­ucts to dis­trib­u­tors in the third and fourth quar­ters of 2021, and whether those in­cen­tives were ap­pro­pri­ate­ly ac­count­ed for and the im­pact of those sales was ad­e­quate­ly dis­closed in the Com­pa­ny's pe­ri­od­ic re­ports filed with the Se­cu­ri­ties and Ex­change Com­mis­sion," ac­cord­ing to a Dentsply SEC fil­ing.
The com­pa­ny is al­so as­sess­ing whether "cer­tain for­mer and cur­rent mem­bers of se­nior man­age­ment" used in­cen­tives and oth­er ac­tions to achieve ex­ec­u­tive com­pen­sa­tion tar­gets last year, the fil­ing said.
With­in an hour of learn­ing about the probe, Mod­er­na CEO Stéphane Ban­cel met with the com­pa­ny's chief le­gal of­fi­cer, chair­man of the board, and ex­ter­nal coun­sel to dis­cuss and sched­ule a meet­ing with the full board, the biotech told End­points.
"Up­on meet­ing, the Board made the de­ter­mi­na­tion that it was ap­pro­pri­ate to sep­a­rate Mr. Gomez from Mod­er­na," a com­pa­ny spokesper­son said. "Mr. Gomez was im­me­di­ate­ly in­formed of that de­ci­sion."
The next day, Mod­er­na an­nounced that Gomez was leav­ing the com­pa­ny, ef­fec­tive im­me­di­ate­ly. David Meline, Gomez's pre­de­ces­sor, will step back in­to the CFO role while Mod­er­na restarts its hunt for a new re­place­ment, Mod­er­na said.
De­spite the end re­sult, Mod­er­na de­fend­ed its de­ci­sion to hire Gomez and its swift ac­tion to let him go. The com­pa­ny an­nounced back in April that it was bring­ing Gomez on­to the team, just hours af­ter its Covid-19 vac­cine ri­val Pfiz­er named its own new CFO.
"The May 11, 2022 an­nounce­ment and de­par­ture of Jorge Gomez from Mod­er­na strong­ly re­flects the se­ri­ous­ness with which Mod­er­na takes cor­po­rate gov­er­nance," a spokesper­son said. "We are con­fi­dent that Mod­er­na con­duct­ed all ap­pro­pri­ate due dili­gence on this mat­ter pri­or to the hir­ing of Mr. Gomez, based on avail­able in­for­ma­tion."
Gomez is leav­ing with $700,000 in sev­er­ance pay, which is equal to a year's salary. How­ev­er, Mod­er­na could ter­mi­nate or sus­pend his sev­er­ance ben­e­fits and seek re­pay­ment if the Dentsply in­ves­ti­ga­tion finds him guilty of any wrong­do­ing, ac­cord­ing to an SEC fil­ing.
The for­mer CFO has not re­spond­ed to a re­quest for com­ment.