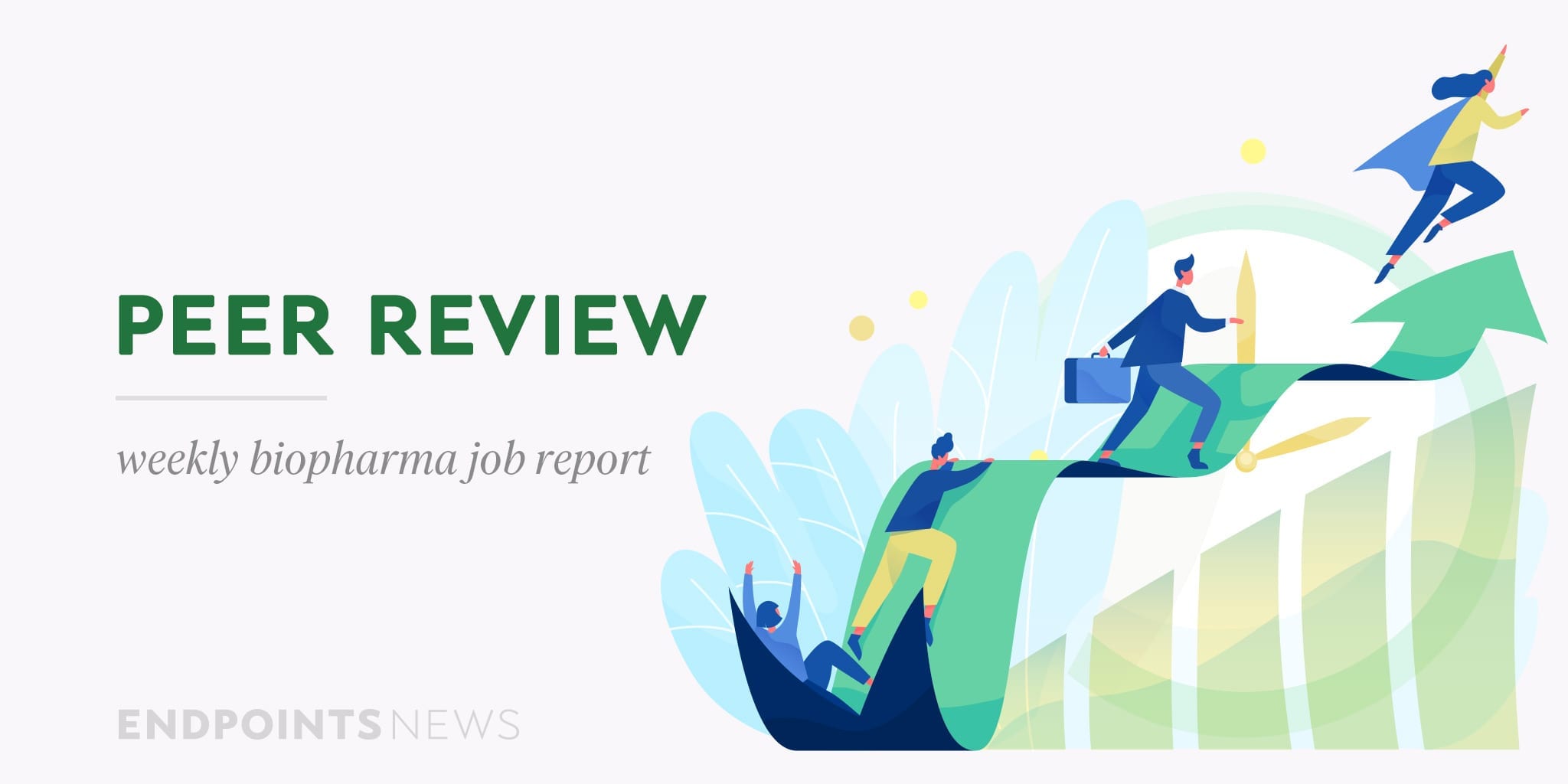 Moderna dips into J&J's talent pool for Tal Zaks' replacement; Jim Mullen chooses next chief scientist at Editas Medicine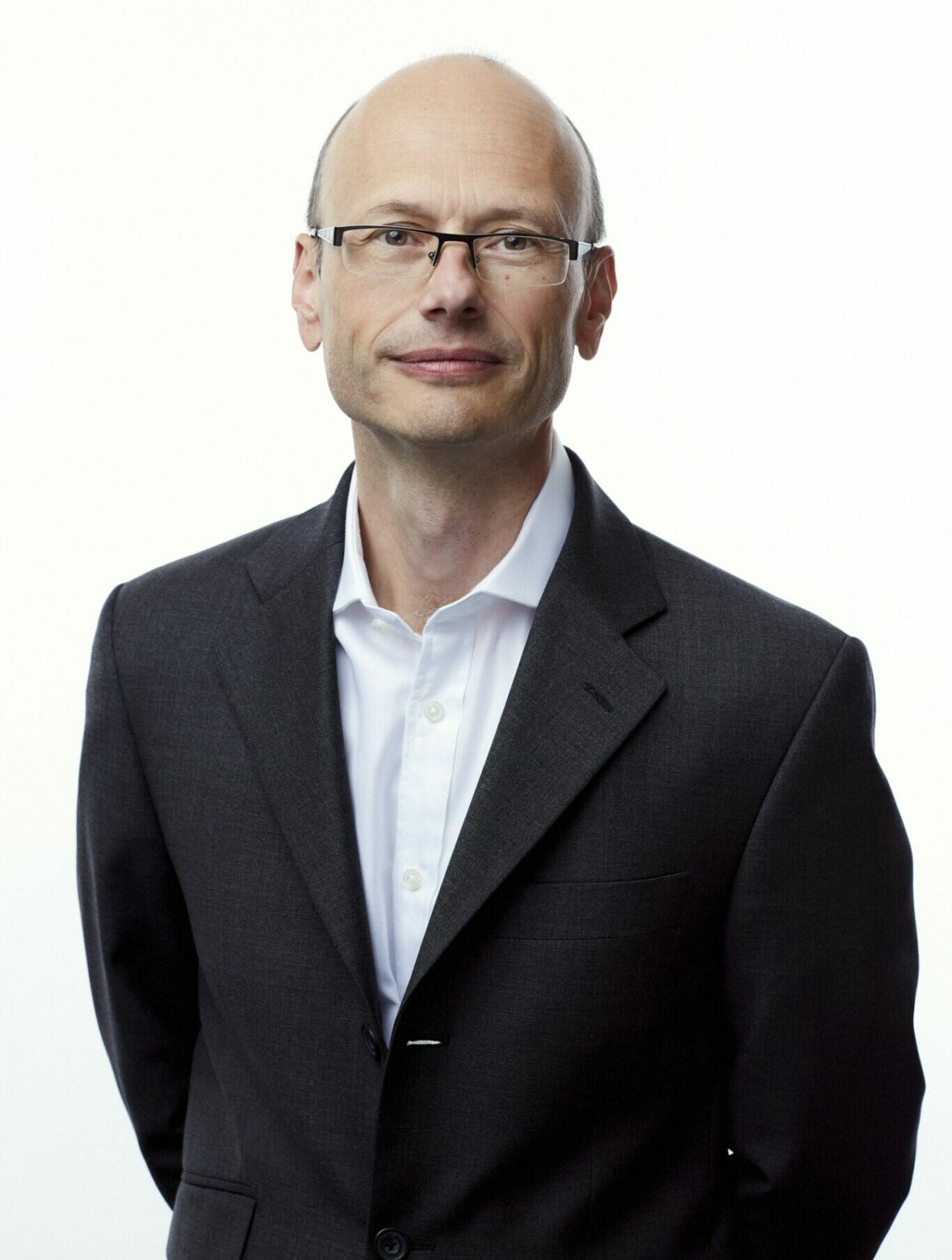 Paul Burton
→ Apparently Tal Zaks took George Costanza's concept on Seinfeld of going out on a high note to heart at Moderna, making his plans to leave his lofty perch as CMO in February after the biotech became a household name for millions receiving its mRNA Covid-19 vaccine. Starting July 6, J&J vet Paul Burton will succeed one of Stéphane Bancel's most trusted associates, climbing on board as Moderna pushes past Covid-19 and concentrates on other vaccine candidates.
Burton pivots to Moderna after a 16-year run at J&J. For the last 15 months, he's been Janssen's chief global medical affairs officer, and before that promotion he was VP and head of cardiovascular and metabolic medical affairs for six years.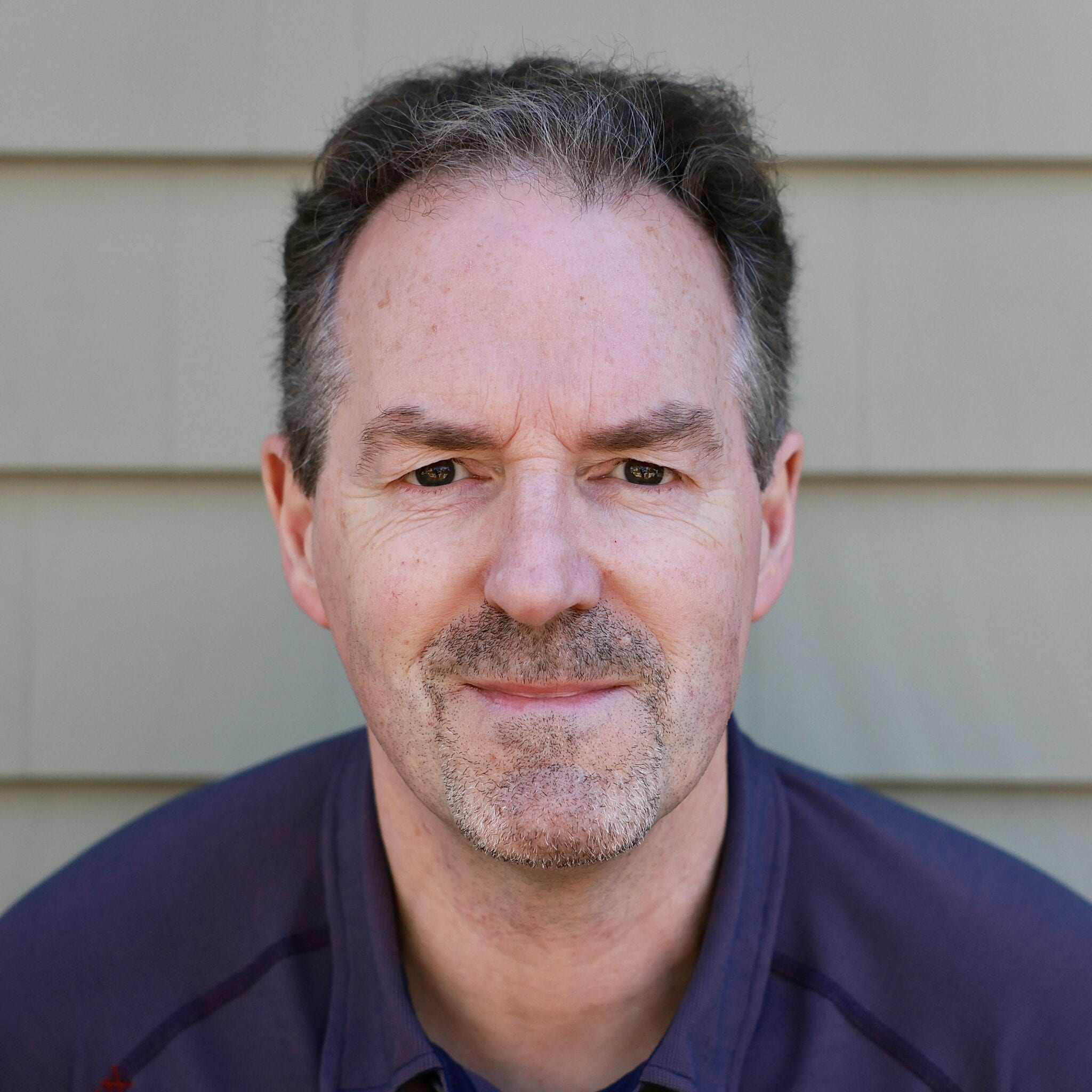 Mark Shearman
→ The Jim Mullen era is well underway at Editas Medicine, and Charles Albright's successor is all lined up with Mark Shearman getting the nod as CSO after Albright bolted to become Affinia's chief scientist several months ago. Shearman, who had been with Applied Genetic Technologies Corporation since 2015 and was CSO there, once served as SVP of research & early development during his six years at Merck KGaA subsidiary EMD Serono.
Shearman isn't the only new face at Editas as Chi Li steps on board as chief regulatory officer. Li held the same position at Celularity for the last eight months and was VP, regulatory affairs at Allergan and Bayer.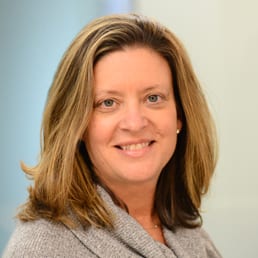 Tania Philipp
→ Ex-Audentes CEO and co-founder Matthew Patterson has signed on as chairman of Vor Biopharma, which struck a multi-year discovery deal with Abound Bio last week. Patterson has been a member of Vor's board since 2020, and he takes over from 5AM Ventures managing partner Kush Parmar, who will remain on the board. Patterson handed the baton to Natalie Holles after Astellas bought Audentes for $3 billion, but the patient deaths that have plagued Audentes' gene therapy program have forced a two-year wait on an approval.
Elsewhere at Vor, Tania Philipp — the biotech's VP, head of people — has been promoted to chief people officer. Philipp was the head of human resources at Tango Therapeutics before joining Vor in December 2019.
→ Leiden, Netherlands-based VarmX has locked in Jan Öhrström as CEO, succeeding Alexander Vos. Öhrström has been chairman of VarmX since 2018 and will continue to serve in that role. Öhrström was the former CEO of ProFibrix. His other stints include roles at ZymoGenetics, Novo Nordisk and The Medicines Company.
In addition, the company has tapped Alex Gold to its supervisory board. Gold is the current CMO of Sanifit Therapeutics and the former SVP and head of clinical development at Portola Pharmaceuticals.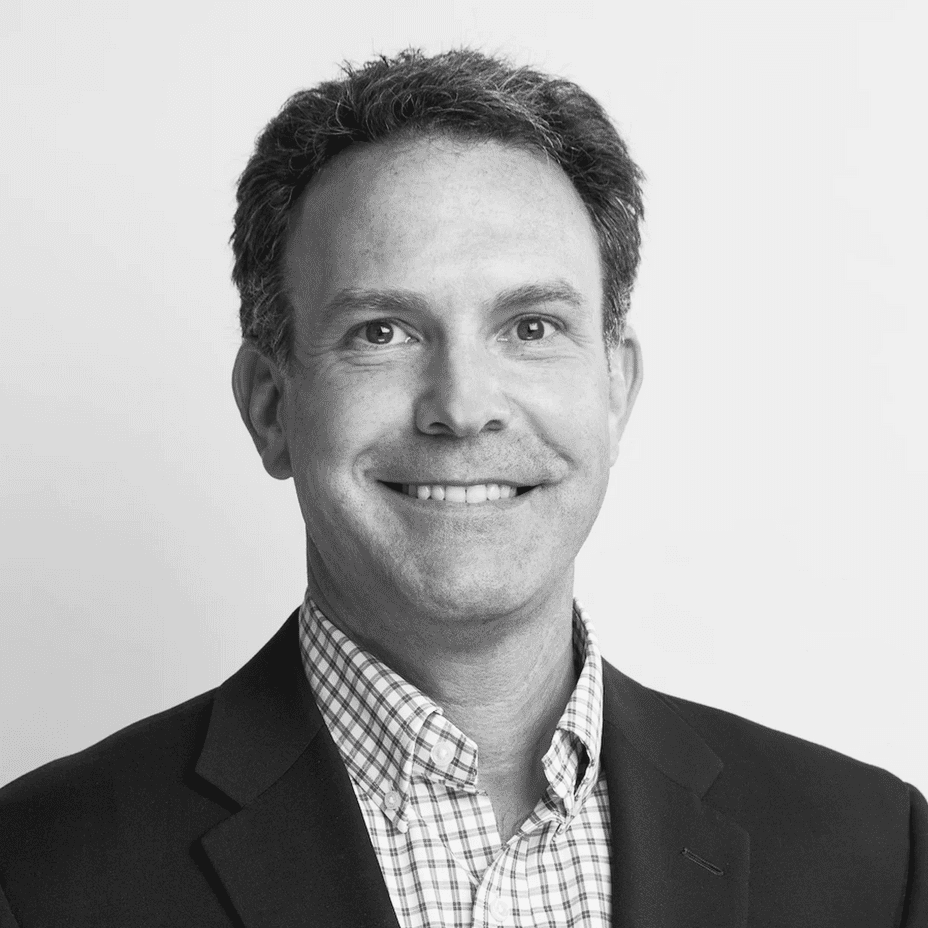 Matthew Osborne
→ With apologies to the legendary Fox Sports college basketball analyst Bill Raftery: "Senda it in!" Flush with $98 million in new cash announced just last week, Flagship "intersystems biology" biotech Senda Biosciences has three new players on the roster with Matthew Osborne (CFO), Lynette Herscha (chief legal officer) and Rajesh Beri (VP of process development and manufacturing sciences).
Osborne, who's just had consecutive year-long tenures as CFO of OncXerna Therapeutics and Unum, was also VP of corporate affairs, communications and investor relations with Voyager. After eight years of legal work at Momenta, Herscha jumped to the general counsel job at Concert Pharmaceuticals and then her latest post as Solid Bio's chief legal officer. Finally, Beri spent 11 years at Lonza and was briefly Immunovant's head of CMC.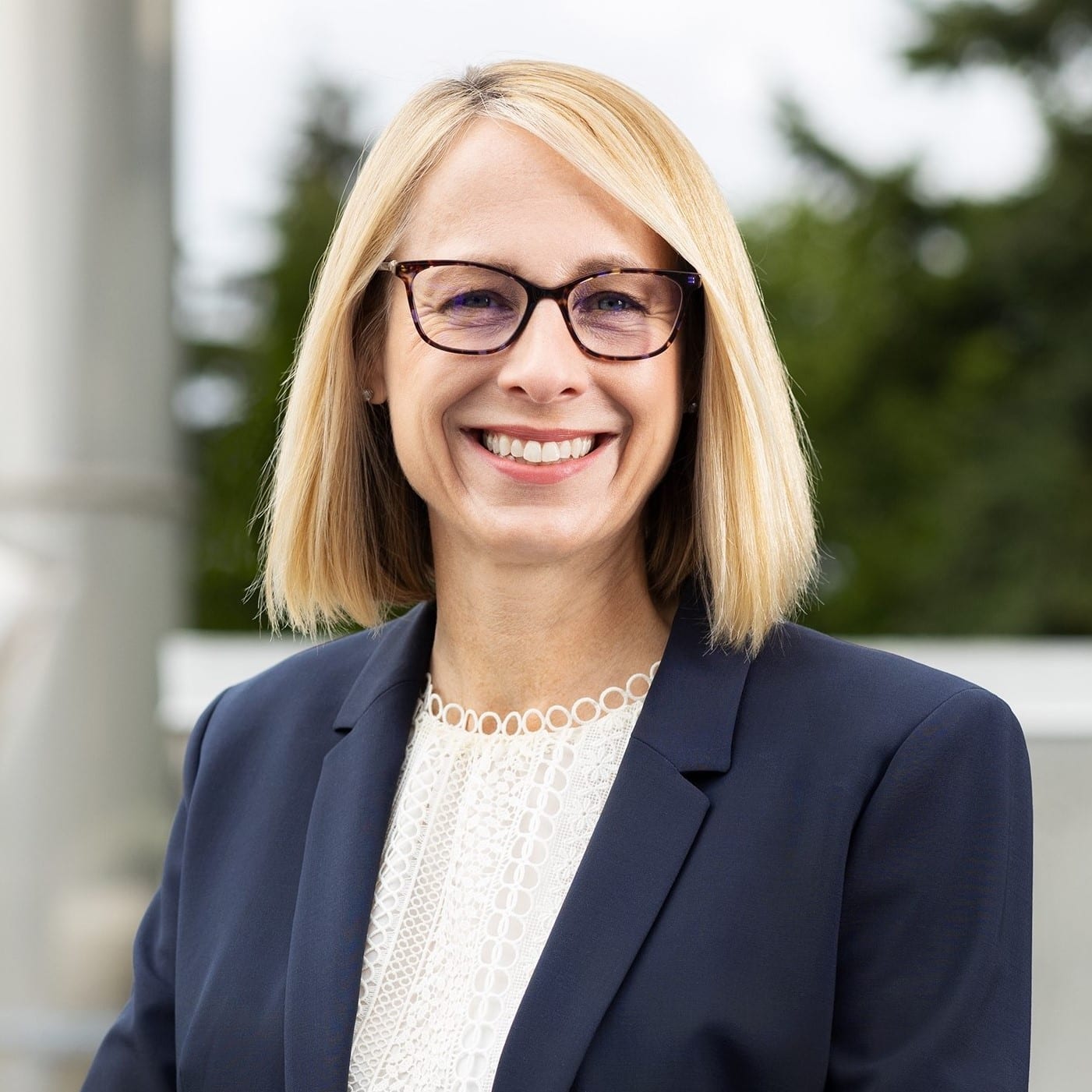 Rachel Lenington
→ As Seattle-based Athira Pharma sorts out its unusual CEO situation — putting Leen Kawas on temporary leave Thursday — Rachel Lenington has been named chief technology officer, head of product development strategy. Lenington doesn't have a big relocation ahead of her after five years at Seagen, three of them as SVP of program and portfolio management. At the Bill & Melinda Gates Foundation, the 10-year Amgen veteran was deputy director, strategy, planning and management. Athira Pharma had been off to an auspicious start, complete with an IPO cracking the $200 million mark in 2020, before the Kawas news hit.
→ After Jennifer Wheler was named CMO last month, the leadership at exosome biotech Codiak BioSciences has hit refresh again with the promotions of Sriram Sathyanarayanan to CSO and Konstantin Konstantinov to chief technology officer. Sathyanarayanan gets the bump after serving as Doug Williams' SVP, preclinical development. Previous roles include a stint as senior director, translational sciences at Jounce Therapeutics. Meanwhile, Konstantinov has been around Codiak since its inception; the Sanofi and Bayer vet takes on the CTO job following his time as EVP, manufacturing and process sciences.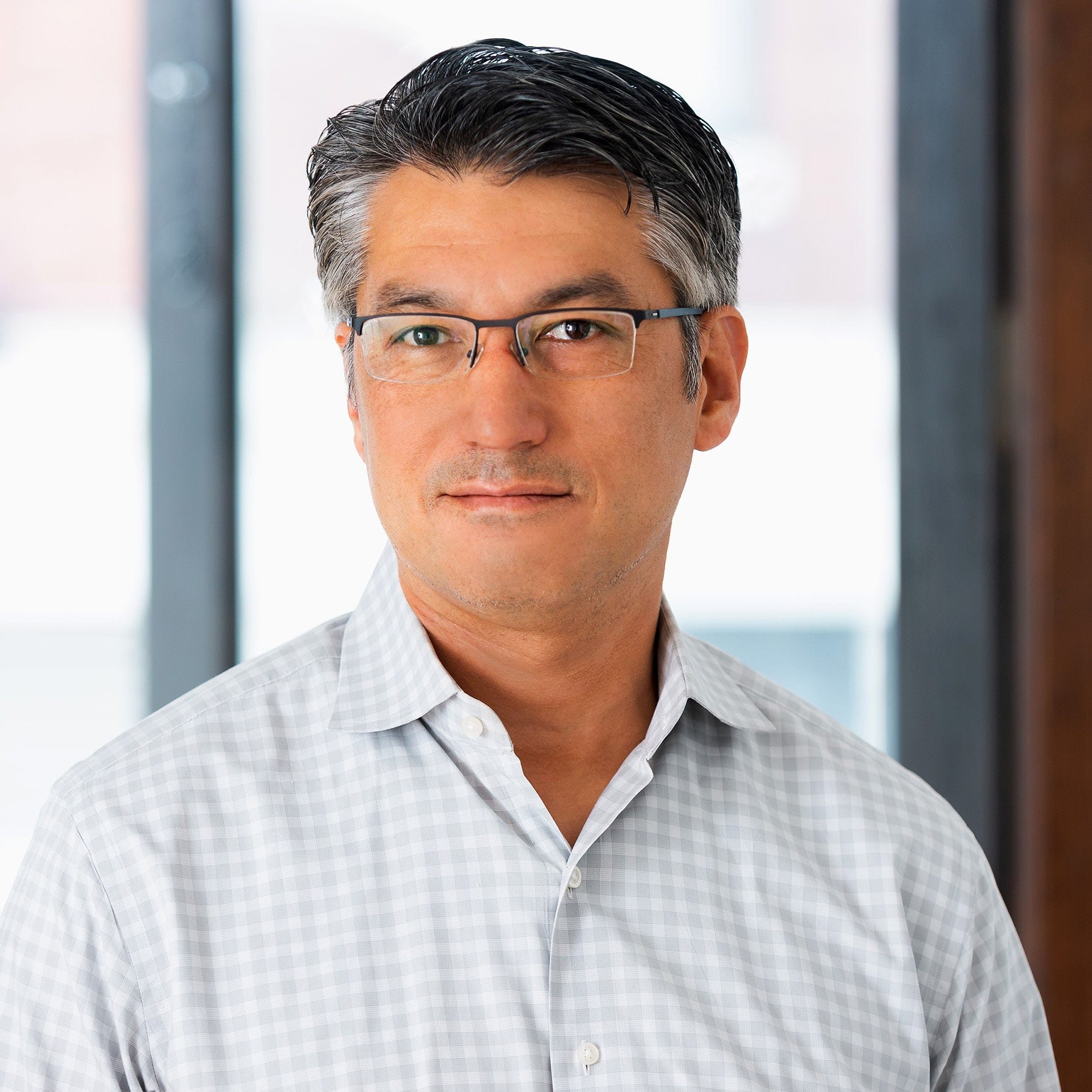 Kenji Fujita
→ Backed by Sofinnova and Abingworth, Research Triangle gene therapy upstart Atsena Therapeutics has brought in Kenji Fujita as CMO. After six years in clinical development at Alexion, Fujita has spent the past two years as John Maraganore's VP of clinical development at Alnylam before making the switch to Atsena, which scored a $55 million Series A round to propel its lead drug to treat blindness (by way of Sanofi) into a Phase I/II trial.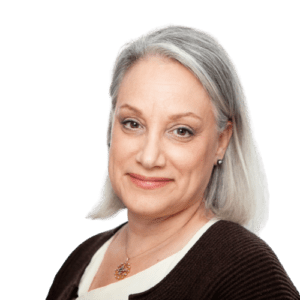 Ilise Lombardo
→ Shankar Ramaswamy's gene therapy play Kriya Therapeutics has appointed Ilise Lombardo as CMO. Lombardo co-founded and was CMO at Arvelle Therapeutics, which Angelini Pharma acquired to start 2021, and she's also been CMO of Axovant (now Sio Gene Therapies), founded by Ramaswamy's brother, Vivek. Kriya hit the ground running with an $80 million Series A in May 2020, with diabetes headlining its areas of focus.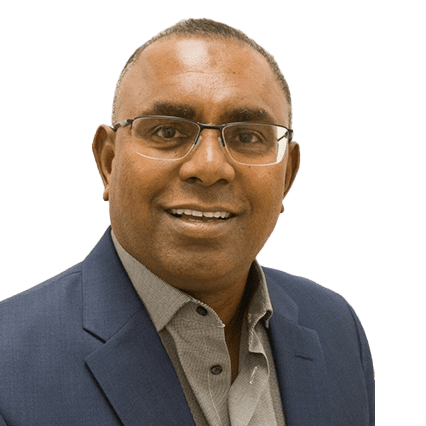 Chulani Karunatilake
→ Sharpening its claws with a $72 million Series B in January, Cambridge, MA cancer player Werewolf Therapeutics has selected Chulani Karunatilake as chief technology officer. Karunatilake had been SVP of technical operations at Maverick Therapeutics, which Takeda purchased in an up-to-$525 million deal in March. His other stops include Nektar (SVP of pharmaceutical development) and Amgen (director, process development). Karunatilake's appointment follows that of CFO Tim Trost in February.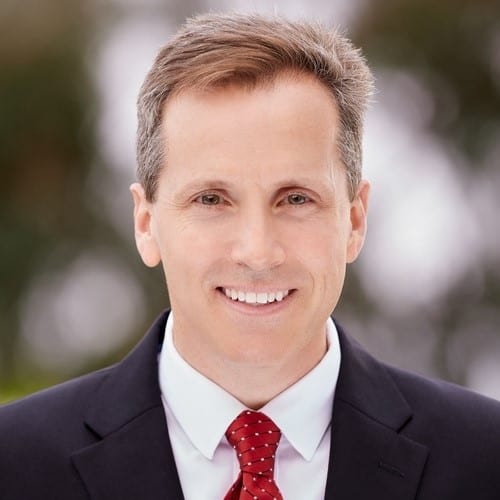 Tim Grinstead
→ There might need to be a getting-to-know-you ice cream social for the six new appointees at Seattle-based Visus Therapeutics, which debuted in March and has an eye drop to combat presbyopia as its lead candidate.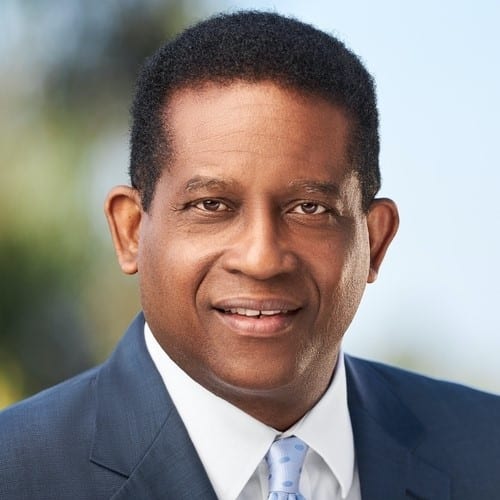 James Burke
Tim Grinstead (COO) moves to Visus after four years at Alkermes, where he rose to VP and general manager; James Burke (VP of research) leaves Allergan after 30-plus years of ophthalmic discovery and development; Patrick Hughes (VP of pharmaceutical development) had been VP, drug delivery innovation at Glaukos; Lisa Simpson (VP of clinical operations and compliance) is another longtime Allergan vet, wrapping up her tenure as AbbVie's VP of R&D compliance; Guru Sharma (director of ophthalmology and clinical development) makes the leap largely from academia after teaching positions at LSU and Western University of Health Sciences; and Alex Oh (VP of intellectual property) was recently senior counsel at Bristol Myers Squibb.
→ Frank Lee's folks at Watertown, MA hematology biotech Forma Therapeutics have welcomed John Bishop as chief technology officer. Bishop comes off four years at Epizyme where he was SVP of pharmaceutical sciences. He also had an identical title over nearly 12 years at Momenta that saw him lead CMC strategies for generics of Copaxone and Lovenox.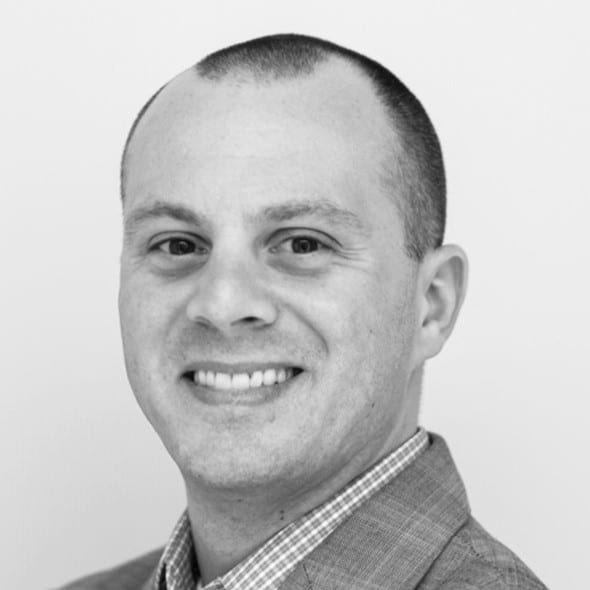 Joseph Ferra
→ Notching two funding rounds in quick succession last year and claiming ex-Merrimack drug seribantumab, New York-based Elevation Oncology has named Joseph Ferra CFO. Formerly with UBS and JP Morgan, Ferra makes the hike to Elevation after three years as CFO of Syros Pharmaceuticals, which received much-needed financial assistance from Bain to give the hobbling biotech's pipeline a boost.
→ A French biotech from the eureKARE portfolio, Stellate Therapeutics has two new staffers with CSO David Immke and director of business development Jonathan Weiss. During Immke's 17 years at Amgen, he was head of neuroscience research, VP of R&D transformation and the medical affairs scientific lead for the migraine drug Aimovig. Weiss served as a principal scientist at Kadmon and steered belumosudil, in FDA limbo for cGVHD, into the clinic.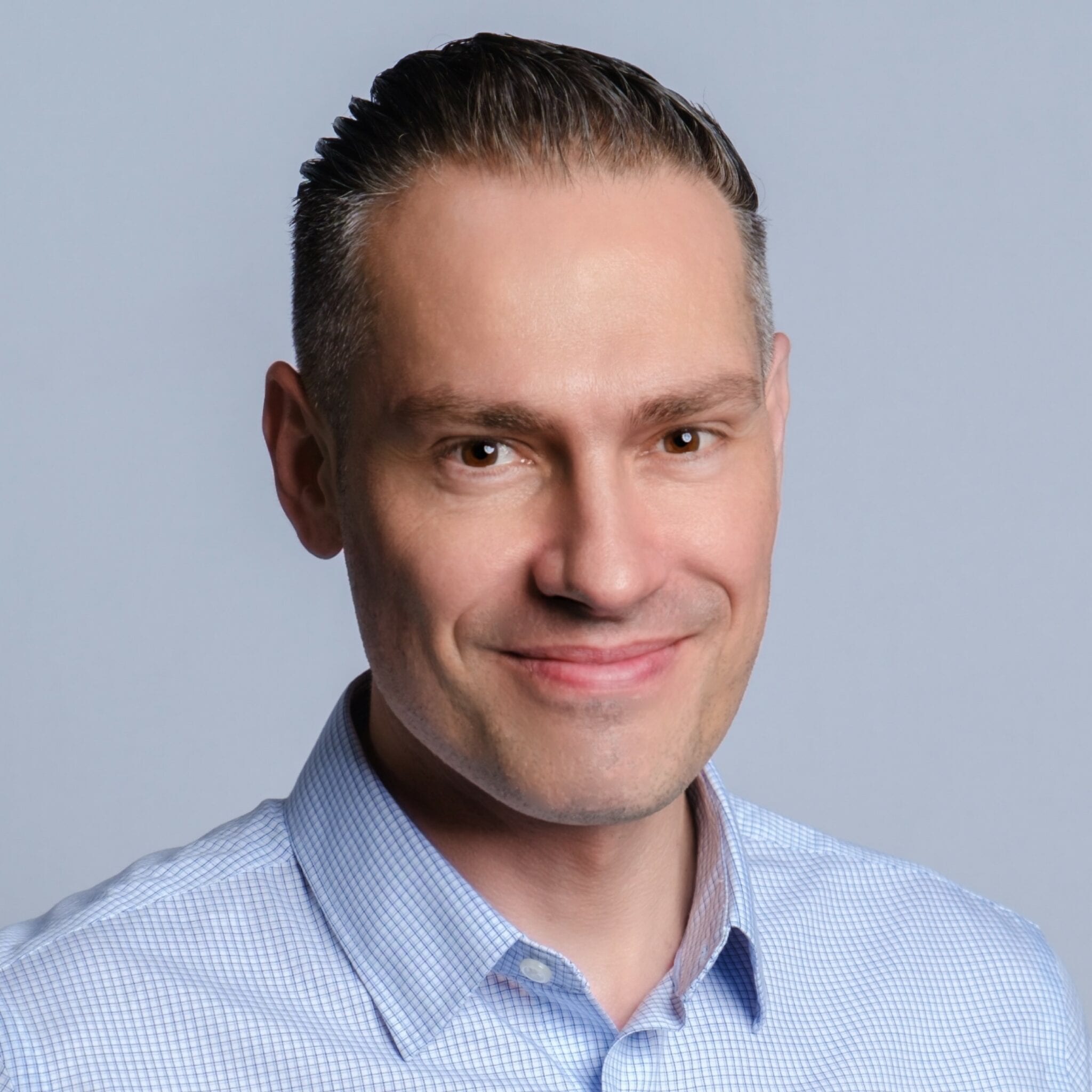 Arnaud Lacoste
→ Backing up the selection of CEO Greg Kunst last week, Aurion Biotech — working on a cell therapy for corneal endothelial disease — has waved in Arnaud Lacoste as CSO. Influential in the creation of iPSCs, Lacoste makes the move following 12 years at Novartis, the bulk of that time as group head, cell and gene therapies, regenerative medicine. Lacoste and his team pushed treatments forward in spinal muscular atrophy, CAR-T and cell therapies for retinal and corneal blindness.
→ Using technology from the labs of Bob Langer and Daniel Anderson at MIT, Flagship's Sigilon Therapeutics has locked in Philip Ashton-Rickardt as CSO. A former professor at Imperial College London and the University of Chicago, Ashton-Rickardt founded and helmed Smith Therapeutics after his time in academia. He heads to Sigilon after being SVP for immunology at AZTherapies, which snapped up Smith in 2019.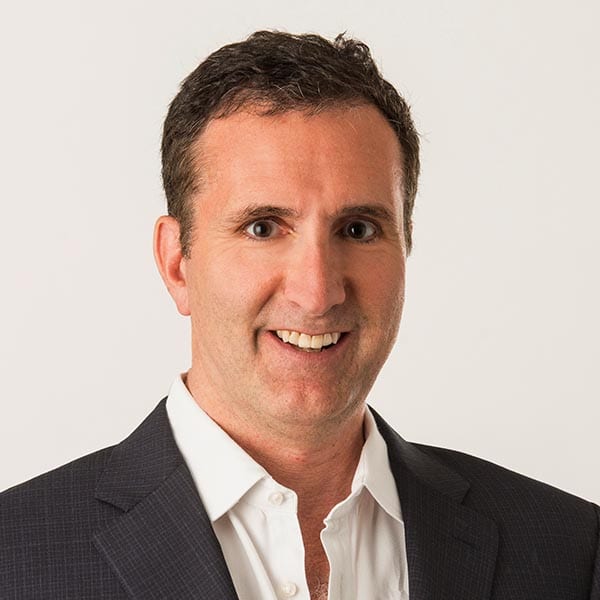 Jim Vasselli
→ Aulos Bioscience has tapped Jim Vasselli as CMO. Vasselli hops aboard from Maverick Therapeutics, where he was SVP of clinical development. Prior to that, Vasselli spent nearly a decade at AstraZeneca/MedImmune and jump-started his career at the National Institutes of Health (NIH)'s National Cancer Institute (NCI).
→ Atsena Therapeutics — focused on reversing or preventing blindness — has pulled in Kenji Fujita as CMO. Fujita comes from Alnylam, where he served as VP of clinical development. Prior to that, he had stints at Merck and Alexion Pharmaceuticals. Currently, Fujita serves as an assistant professor in clinical medicine at Robert Wood Johnson University Hospital.
→ AI and machine learning company Sema4 has enlisted Andrew Kasarskis as chief data officer. Kasarskis joins the company from Mount Sinai Health System, where he was serving as EVP and chief data officer. In addition to his role at Mount Sinai, Kasarskis doubled as a professor in the department of genetics and genomic sciences and population health science and policy at the Icahn School of Medicine. Before that, Kasarskis held roles at Pacific Biosciences, Sage Bionetworks and Merck.
Thomas Beetham
→ Magenta Therapeutics has reeled in Thomas Beetham as chief legal officer. Beetham makes his way to Magenta from Kiniksa Pharmaceuticals, where he served as chief legal officer and EVP, corporate development and operations. Before that, he was chief legal officer at Synageva BioPharma.
→ iosBio has named Patricia Londono-Hayes as chief development officer. Londono-Hayes comes aboard from Sanofi Pasteur where she most recently served as head of external R&D initiatives and scientific affairs, Europe. Prior to that, she was with vaccine company Acambis.
→ Real Chemistry has brought on Mary Stutts as its global chief inclusion and health equity officer. Prior to her new role, Stutts served as SVP, corporate relations at Sumitovant Biopharma. Before that, Stutts was running gigs at Genentech, Bristol Myers Squibb, Bayer, UnitedHealth Group, Kaiser Permanente, Stanford Health Care and Comcast NBCUniversal.
→ Claudio Avila has landed at Jean-Pierre Sommadossi's viral disease biotech Atea Pharmaceuticals as SVP of medical affairs. To close out his eight years at Gilead, Avila was executive director, US medical strategy and medical affairs for remdesivir — experience that should prove valuable with Atea's oral antiviral AT-527 for mild to moderate Covid-19 in a Phase III trial.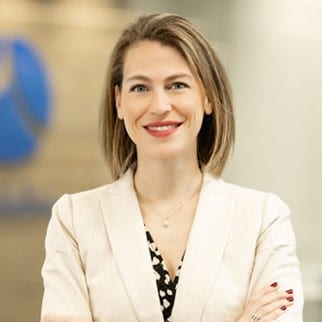 Ariane Hamaide
→ A quartet of new execs has hit the stage and tuned up at Research Triangle-based AAV gene therapy player StrideBio, fresh off an $81.5 million Series B round. Ariane Hamaide (VP, strategy and operations) comes to the Takeda and Sarepta partner from Cellectis, where she was VP, corporate development; FDA vet Mike Havert (VP, regulatory affairs) is the latest to break away from bluebird after the departures of David Davidson and Joanne Smith-Farrell, previously serving as senior director, regulatory science, CMC; Sandra Lueken (VP, quality operations) is an AstraZeneca alum in quality assurance who held the same title at KBI Biopharma as she does here; and Jodi Wolff (VP, patient engagement & advocacy) had led global patient advocacy at Santhera Pharmaceuticals.
→ Dutch biotech AM-Pharma, which has its drug for sepsis-associated acute kidney injury in Phase III, has snared Martijn Negen as VP for commercial strategy. You name it, Negen's been there — AstraZeneca, Eli Lilly, Genentech, Boehringer Ingelheim and Bristol Myers among them — but lately he's been Alexion's business lead for Ondexxya (andexanet alfa) in European regions since the Portola deal. Before that, he was Portola's general manager of Benelux and the Nordics.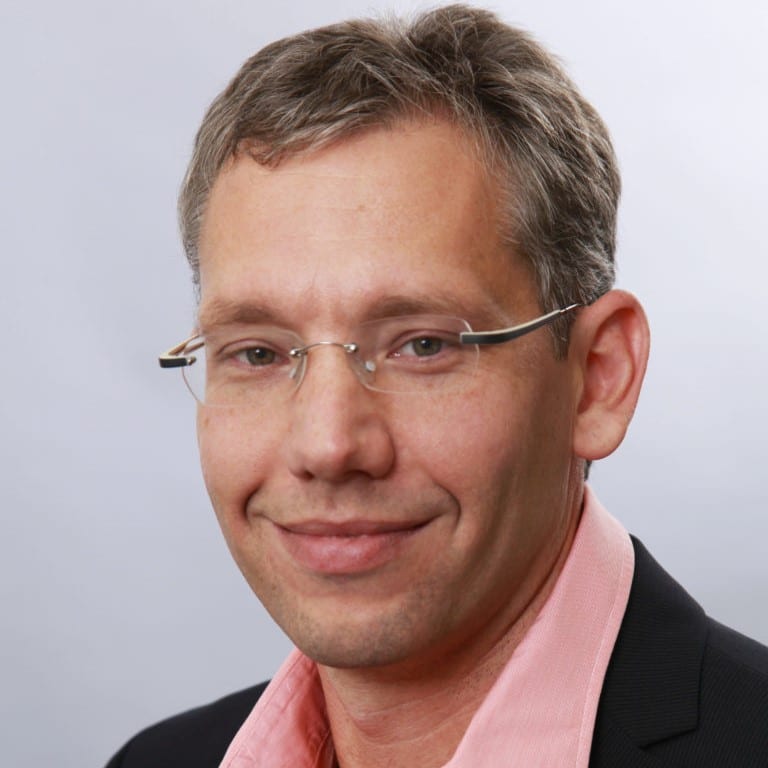 Michael Wagner
→ Michael Wagner has gotten the call to be SVP of chemistry and drug discovery at Ameet Nathwani-led biomolecular condensates shop Dewpoint Therapeutics, putting a period on a nearly 20-year career at Sanofi. Wagner led the synthetic medicinal modalities department within integrated drug discovery, and further back, he was Sanofi's head of insulins and peptides in the diabetes division.
→ Helmed by X4 Pharmaceuticals founder Renato Skerlj since October, RNA-mediated disease biotech Expansion Therapeutics has made Mark Ledeboer SVP of drug discovery. Ledeboer joined Goldfinch Bio in 2016 as senior director, head of chemistry and more recently was their VP of drug discovery. He spent the 17 previous years at Vertex in drug discovery and as a research fellow in medicinal chemistry.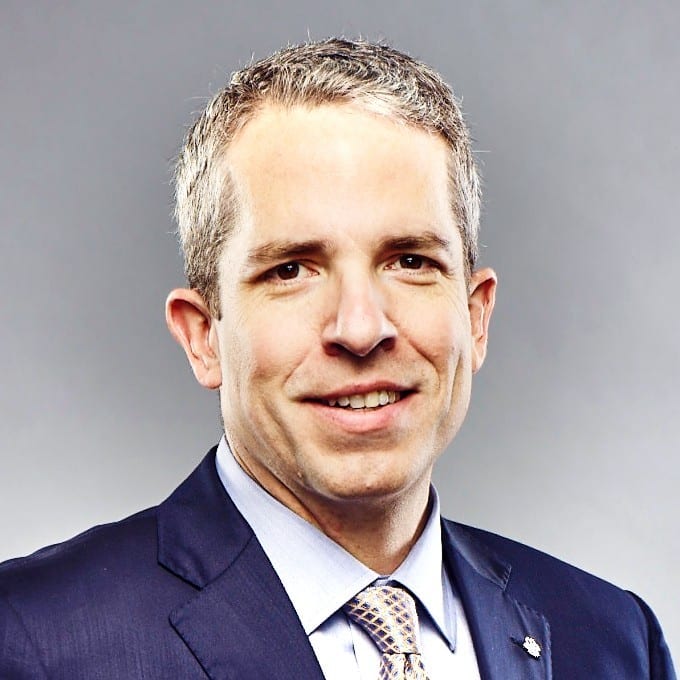 Devin Smith
→ Reverse merging with Proteostasis Therapeutics late last summer, Yumanity Therapeutics has tapped Devin Smith as general counsel after three years as SVP and general counsel for Minerva Neurosciences. Smith became EMD Serono's associate general counsel in 2006 and would get elevated to VP and general counsel five years later.
→ Carrie Siragusa has joined the team at One Drop as VP of commercial strategy. Siragusa hails from Sanofi, where she was head of diabetes innovation. Prior to Sanofi, Siragusa was an auditor at EisnerAmper.
→ UK-based PhoreMost has brought on Christian Dillon as VP of biology. Dillon comes from Cancer Research UK's Therapeutic Discovery Laboratories (CRUK-TDL), where he was associate director.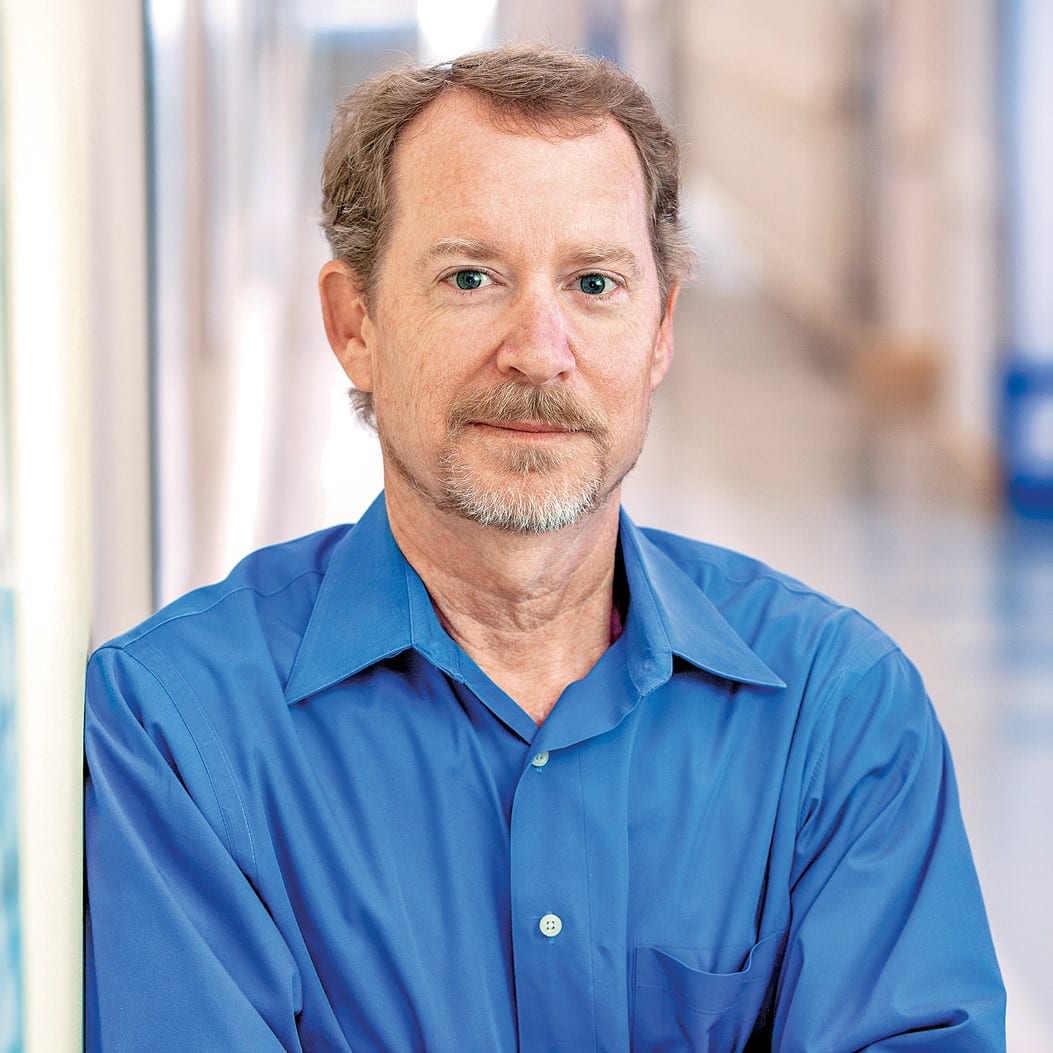 Mike Varney
→ San Francisco-based Atomwise has made several appointments to its board of directors as well as to their new scientific advisory board. The new directors of the board include: Erasca R&D chairman Mike Varney (former head of Genentech's research and early development and a member of Roche's executive committee); Andrew Lo (a director of Roivant Sciences and professor at the MIT Sloan School of Management); and John Hamer (CEO of Arête Therapeutics and was the CSO and eventually president and CEO of Paradigm Genetics).
The SAB consists of Kemal Malik (a former member of the executive board of management of Bayer AG and CMO at Bayer Healthcare); Bruce Roth (SVP of research and early development of small molecule discovery at Genentech and the inventor of Lipitor); and Varney.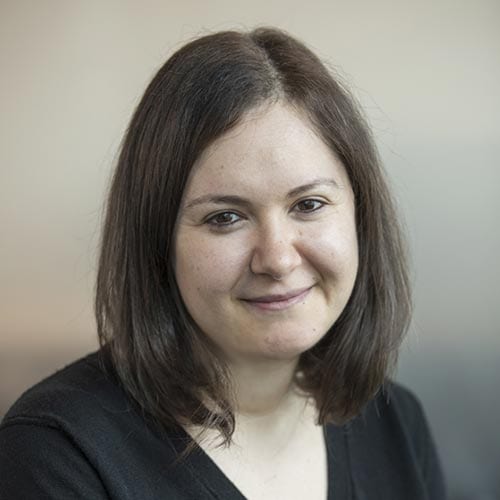 Mary Rozenman
→ There's a lot of Flagship going on here, we know: Geoffrey von Maltzahn's crew at Tessera has made room for Elliott Sigal and Mary Rozenman on the board of directors. Sigal has also taken on board appointments at Vir and Affinia in the last year, and Rozenman — featured in the 2020 Under 40 edition by Endpoints News — has been insitro's CFO and CBO for almost two years.
→ Doug Williams is making some appointment news himself, as Codiak's CEO takes a seat on the board of directors at Monrovia, CA-based CytoImmune Therapeutics. Allied with City of Hope, CytoImmune focuses on natural killer immunotherapies.
→ Eiry Roberts has made her way to the board of directors at Amicus, joining the likes of Burke Whitman and ex-Momenta CEO Craig Wheeler, who were just re-elected at the Pompe disease biotech's annual stockholders meeting. An Eli Lilly alum, Roberts has been CMO at Neurocrine since 2018.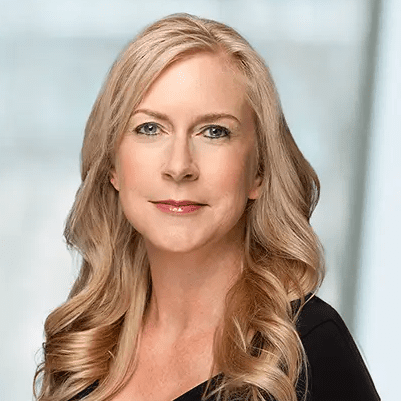 Sandra Milligan
→ Back in the control of Faheem Hasnain, San Diego's Gossamer Bio has added Sandra Milligan to the board of directors. The Amgen and Genentech alum has just started as head of R&D at Organon.
→ Steven Schoch is now on the board of directors at Amit Munshi-led Arena Pharmaceuticals, which stumbled in a Phase IIb IBS study in March. Formerly a divisional financial VP at Amgen, Schoch — the ex-CEO of Miramax — is the CFO at 23andMe.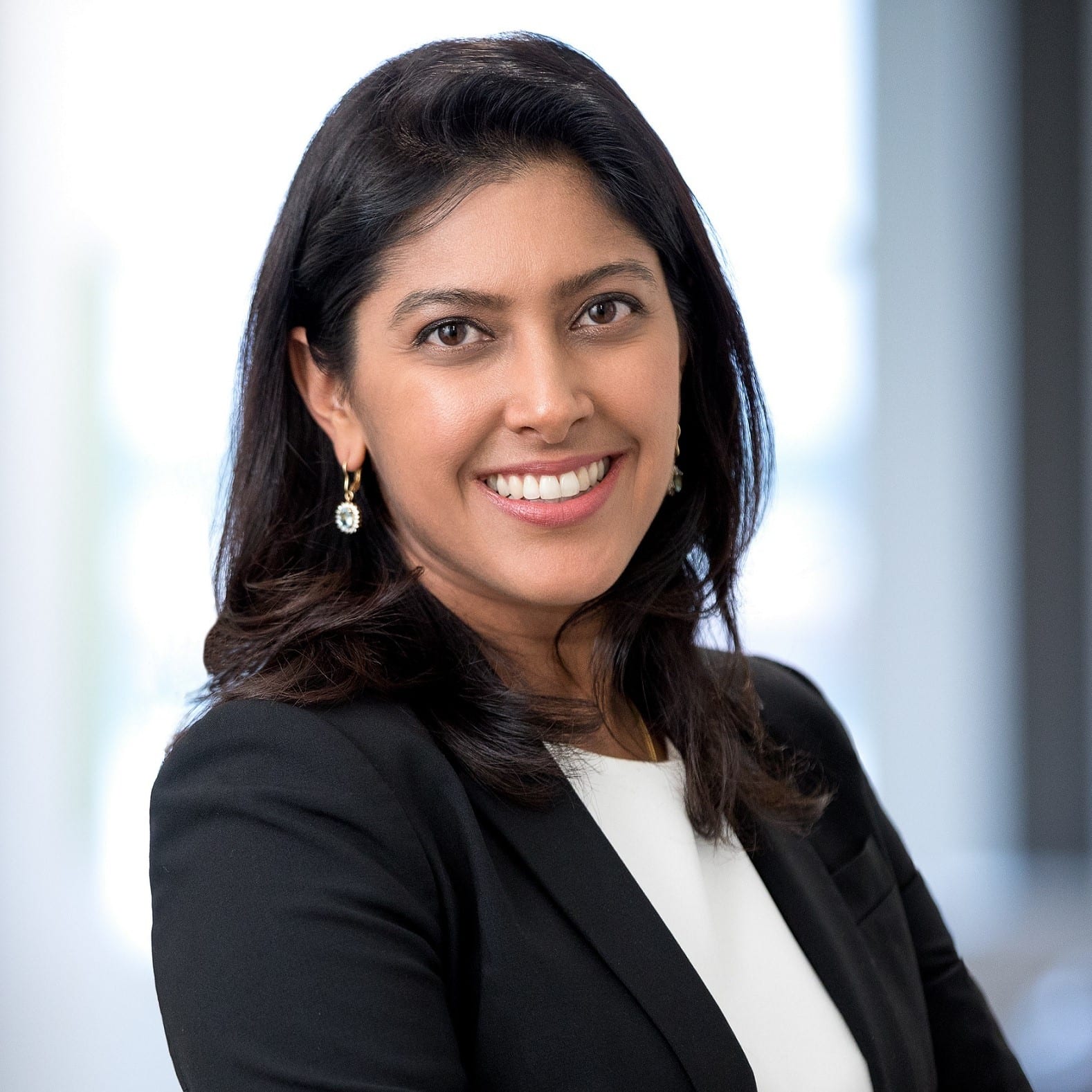 Brinda Balakrishnan
→ After the FDA swung the gates open for a voclosporin approval to treat lupus nephritis in January, Aurinia has elected Brinda Balakrishnan to the board of directors. Balakrishnan is BioMarin's group VP, corporate and business development.
→ Eric Rubin is the newest member of the board of directors at immuno-oncology biotech Oncorus. Rubin, Merck's SVP of global clinical oncology, has been with the pharma giant since 2008.
→ Bayer vet Terry Hermiston and Cullinan Oncology CMO Jon Wigginton have been appointed to the board of directors at Pittsburgh-based oncolytic viral immunotherapy biotech KaliVir. Hermiston pulls double CEO duty for GLAdiator Biosciences and Coagulant Therapeutics, and Wigginton is also on the board at Sutro Biopharma.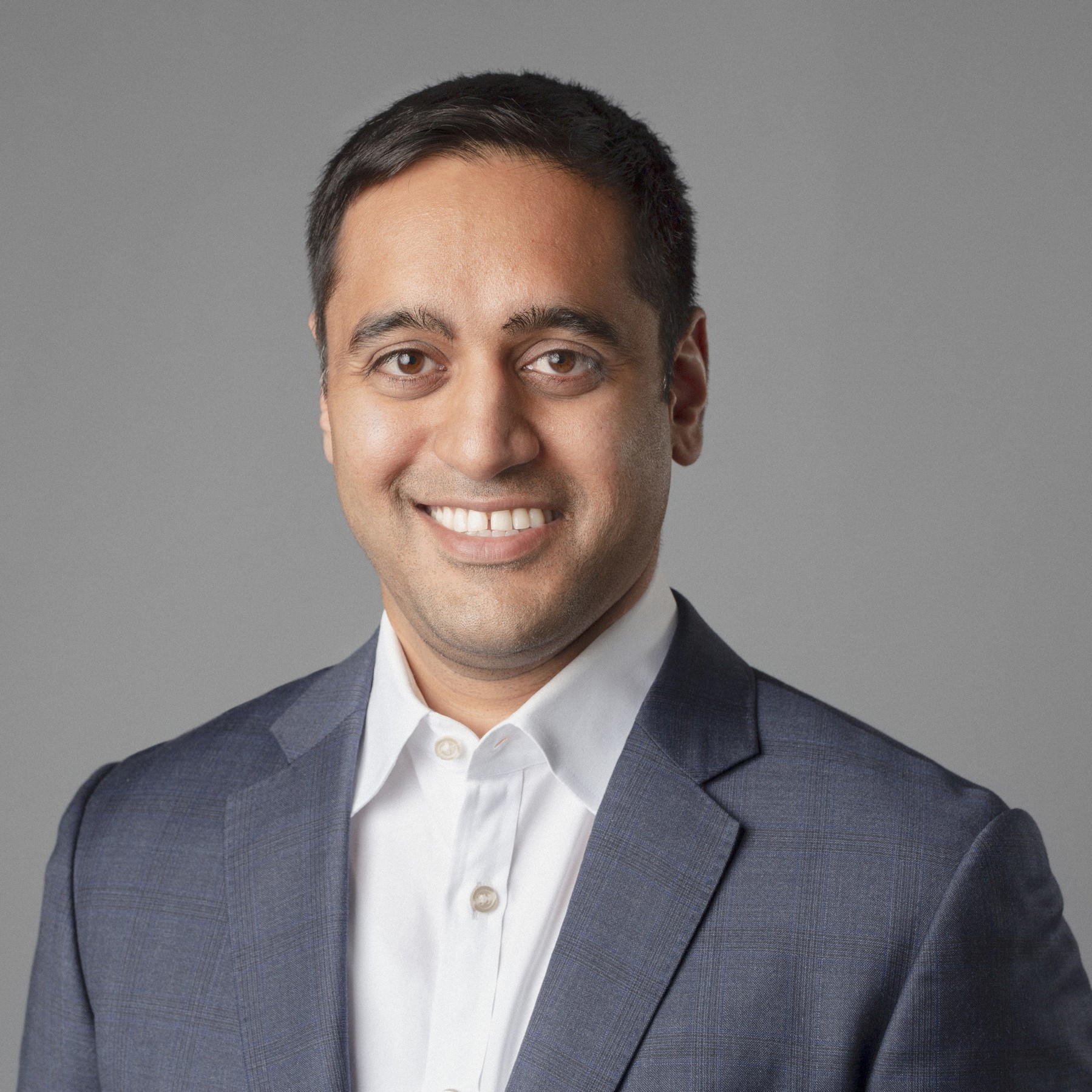 Kishen Mehta
→ A few weeks removed from the FDA OK'ing Nurtec as a preventative treatment for migraine, Biohaven is bringing one-time strategic advisor Kishen Mehta into the fold on the board of directors. Mehta is a portfolio manager with Suvretta Capital Management who filled the same role at Surveyor Capital.
→ Danish gene editing outfit Twelve Bio has named Gita Dittmar its executive chair. Dittmar has business development experience at Biogen and was director of Middle East business development at Dance Biopharm (now called Aerami Therapeutics).