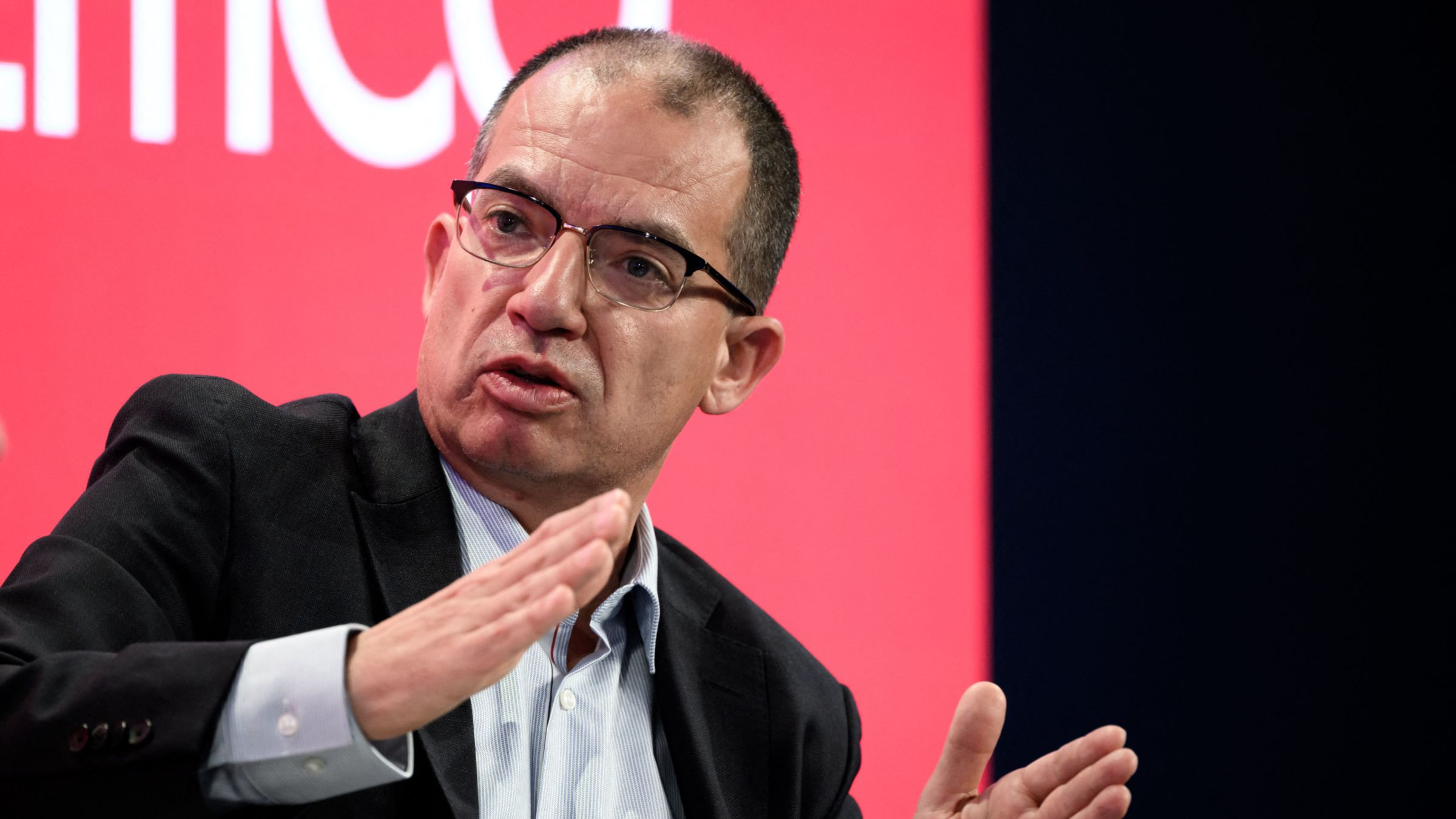 Stéphane Bancel, CEO of Moderna
Mod­er­na re­fused to dis­close mR­NA vac­cine tech­nol­o­gy to Chi­na — re­port
Mod­er­na has been pro­tec­tive of the in­tel­lec­tu­al prop­er­ty sur­round­ing its vac­cine, in­clud­ing be­ing will­ing to go to court and ac­cus­ing oth­er com­pa­nies of patent in­fringe­ment. Now the most re­cent up­date puts a mag­ni­fy­ing glass on Mod­er­na's deal­ings with Chi­na.
Per a re­port from the Fi­nan­cial Times over the week­end, Chi­na asked Mod­er­na to hand over the in­tel­lec­tu­al prop­er­ty be­hind its megablock­buster vac­cine known as Spike­vax. Cit­ing peo­ple "fa­mil­iar with the mat­ter," the re­port notes that the mR­NA biotech was in ne­go­ti­a­tions with Chi­na in 2020 and 2021 to sell its prod­uct in the world's most pop­u­lous coun­try.
But Mod­er­na backed out of those ne­go­ti­a­tions due to "safe­ty and com­mer­cial con­cerns," per the re­port.
As the Times not­ed, Chi­na has of­fered on­ly two routes to al­low non-Chi­nese Covid-19 vac­cine mak­ers to dis­trib­ute in the coun­try: to hand over all the tech­nol­o­gy to a do­mes­tic drug­mak­er; or to break ground on a man­u­fac­tur­ing fa­cil­i­ty in the coun­try with a Chi­nese part­ner, yet re­tain con­trol of the tech­nol­o­gy.
How­ev­er, per the Times' sources, Mod­er­na ex­ecs did not want to hand over the vac­cine "recipe" to a Chi­nese part­ner, be­cause if the com­pa­ny messed up on the man­u­fac­tur­ing, Mod­er­na feared dam­age to its rep­u­ta­tion.
Af­ter Chi­na's re­port­ed de­mand, an­oth­er source added to the Times that the com­pa­ny had giv­en up on its ef­forts to en­ter the Chi­nese mar­ket.
Mod­er­na did not re­spond to a re­quest for com­ment from End­points News. How­ev­er, the com­pa­ny told the Times on record that "We are not cur­rent­ly en­gaged in sup­ply talks with Chi­na. We are open to speak­ing with coun­tries on their sup­ply needs for Covid-19 vac­cines."
The mR­NA gi­ant had just re­cent­ly said that it would start to en­force its patent rights in wealth­i­er coun­tries. To that ex­tent, the com­pa­ny sued Pfiz­er and BioN­Tech in Au­gust, al­leg­ing that the vac­cine the pair de­vel­oped uti­lized parts of Mod­er­na's tech­nol­o­gy that it had patent­ed be­tween 2010 and 2016.