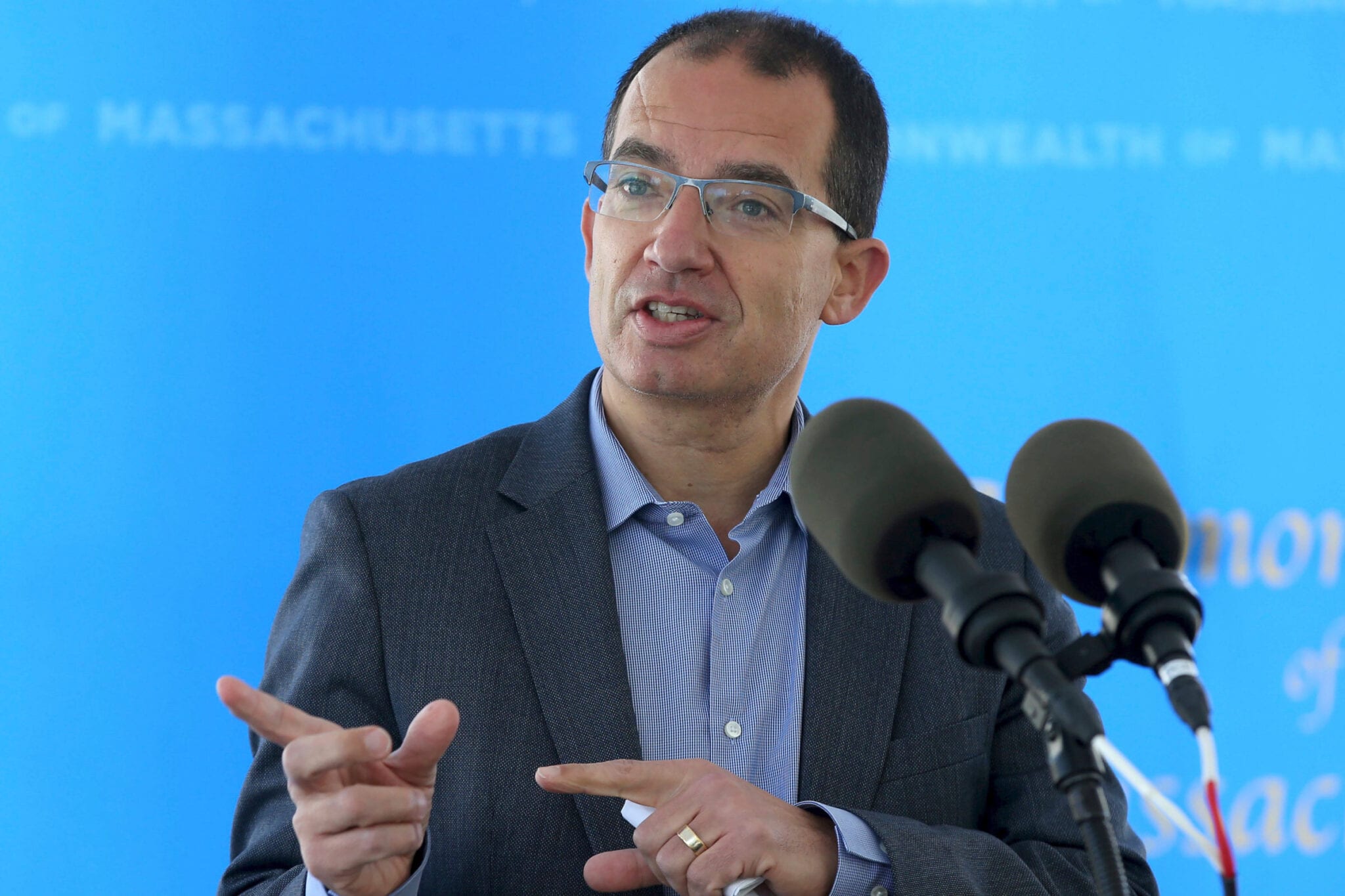 Stéphane Bancel, Moderna CEO (AP Images, Boston Herald)
Mod­er­na says its mR­NA flu vac­cine cleared ear­ly stud­ies, but com­par­isons with oth­er vac­cines dri­ve stock down
Mod­er­na says that it's on its way to hav­ing an mR­NA vac­cine against not one, but two dif­fer­ent sea­son­al virus­es.
The biotech re­leased the first ear­ly da­ta from its flu pro­gram Fri­day morn­ing, an­nounc­ing that all dos­es of the shot sig­nif­i­cant­ly boost­ed an­ti­bod­ies in younger and old­er adults with­out "sig­nif­i­cant safe­ty find­ings."
A 500-per­son Phase II will con­firm dose lev­els and com­pare it to an ap­proved flu vac­cine, the com­pa­ny said, and prepa­ra­tions for a large piv­otal tri­al are un­der­way. Mod­er­na said it is al­so ad­vanc­ing new de­signs that can have po­ten­tial­ly broad­er cov­er­age of dif­fer­ent flu strains than cur­rent shots.
The re­sults are the open­ing sal­vo in a four-head­ed (so far) race to de­vel­op the first mR­NA flu vac­cine, as Mod­er­na tries to edge out BioN­Tech, Sanofi sub­sidiary Trans­late Bio, and Cure­Vac past the gate. Al­though all four have pro­grams un­der­way, Mod­er­na is the first to an­nounce da­ta.
Those da­ta, though, don't give a clear an­swer on whether mR­NA can im­prove on pre­vi­ous tech­nolo­gies. Mod­er­na said the 50 mi­cro­gram dose of the shot, de­signed like most flu vac­cines to in­oc­u­late against four dif­fer­ent strains of the virus, in­creased an­ti­bod­ies against the two In­fluen­za A strains by eight-fold and ten-fold, re­spec­tive­ly, and against the two in­fluen­za strains by three-fold and two-fold.
There was lit­tle dif­fer­ence in an­ti­bod­ies be­tween dose lev­els, the com­pa­ny said. Safe­ty da­ta echoed those from the Covid-19 vac­cine, with fa­tigue, myal­gia (mus­cle ache), and headache the most com­mon side ef­fects.
The com­pa­ny hopes it will even­tu­al­ly be ap­proved and then com­bined with its Covid-19 vac­cine, and its ex­per­i­men­tal RSV shot for a sin­gle sea­son­al virus vac­cine.
Out­side ex­perts praised the da­ta, but were cau­tious about how big an im­pact the sin­gle shot will have, es­pe­cial­ly giv­en Mod­er­na's promise of "pre­mi­um pric­ing."
"It looks very good," Adol­fo Gar­cía-Sas­tre, di­rec­tor of the Cen­ter for Re­search on In­fluen­za Patho­gen­e­sis, said in an email."There are many ap­proved flu vac­cines. I think if ap­proved, this will be just one more."
An­a­lysts al­so raised ques­tions about what the side ef­fect pro­file could mean for the po­ten­tial com­bo vac­cine. SVB Leerink's Mani Foroohar not­ed there were sig­nif­i­cant­ly more grade 3 side ef­fects than in oth­er flu vac­cines.
Com­bin­ing that with a Covid-19 boost­er and an RSV boost­er could po­ten­tial­ly make a shot that's too re­ac­to­genic to be wide­ly used.
Should Mod­er­na "go back to the draw­ing board?" Foroohar asked on a con­fer­ence call.
Mod­er­na pres­i­dent Stephen Hoge cau­tioned against mak­ing com­par­isons be­tween shots be­fore head-to-head tri­als came out.
Stephen Hoge
Com­pa­nies work­ing on mR­NA vac­cines have long be­lieved mR­NA flu shots could be more po­tent and man­u­fac­tured faster than ex­ist­ing flu vac­cines, al­low­ing de­vel­op­ers to more close­ly match up the strains in the shot with the strains cir­cu­lat­ing in a giv­en sea­son.
On the con­fer­ence call Fri­day morn­ing, Hoge es­ti­mat­ed the flu vac­cine mar­ket at $11 bil­lion. He said the com­pa­ny could cut sig­nif­i­cant­ly in­to that mar­ket by be­ing able to close­ly match cir­cu­lat­ing strains, cit­ing da­ta that sug­gest in some years flu vac­cine ef­fi­ca­cy drops as low as 19%.
He par­tic­u­lar­ly not­ed the im­pact of vari­a­tion in H3N2 on vac­cine ef­fi­ca­cy.
"This, we think, rep­re­sents one of the most sig­nif­i­cant op­por­tu­ni­ties for im­prov­ing vac­cine ef­fi­ca­cy," he said.
But the com­pa­ny's own da­ta on an­ti­bod­ies com­par­ing their shot to a dif­fer­ent tri­al to Sanofi's ap­proved pro­tein-based flu vac­cine Flu­zone found the re­sults were large­ly sim­i­lar. CEO Stéphane Ban­cel fo­cused in­stead on strain-match­ing and the po­ten­tial for a two-in-one or three-in-one vac­cine.
"We be­lieve Mod­er­na can be the first com­pa­ny to mar­ket a vac­cine for covid-plus-flu," he said.
Jef­feries an­a­lyst Michael Yee said the da­ta were "promis­ing" and "some­what in line with our ex­pec­ta­tions," but he ac­knowl­edged the com­par­i­son da­ta leave room for de­bate. "There is go­ing to be de­bate on whether it's tru­ly bet­ter than new­er high-ef­fi­ca­cy vac­cines from [Sanofi]," he said.
As Sanofi CEO Paul Hud­son has ar­gued, be­cause there are al­ready es­tab­lished shots, the bar for ap­proval and wide­spread adop­tion in flu may be high­er than it was for Covid-19. And not all vac­ci­nol­o­gists agree that mR­NA is a good match for flu, es­pe­cial­ly giv­en their harsh­er side ef­fects.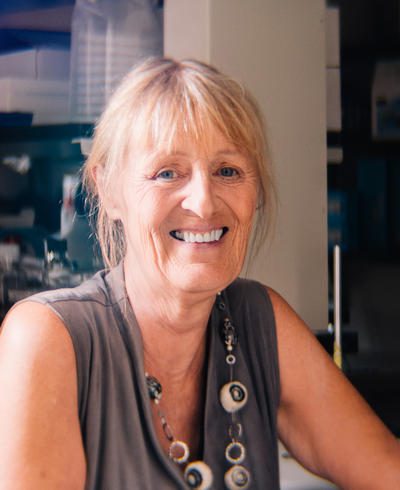 Hilde­gund Ertl
"They on­ly give short-lived im­mu­ni­ty to COVID (less than 6 months) af­ter two dos­es, with more side ef­fects than a reg­u­lar flu shot," Hilde­gund Ertl, a vac­ci­nol­o­gist at the Wis­tar In­sti­tute who fo­cus­es on ade­n­ovirus vac­cines, said in an email. "They did a great job with the pan­dem­ic but I don't see them as a long-term so­lu­tion for sea­son­al virus­es."
Mil­lions of dol­lars, though, are be­ing spent on the idea that mR­NA can re­place ex­ist­ing flu shots en­tire­ly. Pfiz­er is help­ing BioN­Tech's ef­forts and GSK has signed on­to Cure­Vac's.
In­vestors and in­fec­tious dis­ease ex­perts will close­ly com­pare to­day's da­ta with ear­ly re­sults out of on­go­ing Phase I tri­als from BioN­Tech and Trans­late in the com­ing months. For now, the in­vestors ap­pear large­ly bear­ish.
Mod­er­na $MR­NA is down 12% pre­mar­ket.